Almost everyone listens to podcasts these days. They're convenient, accessible, and allow us to multitask while learning a thing or two. You might already be listening to podcasts for entertainment or comfort, but what about podcasts that keep you informed about local issues? As the elections are approaching, it's even more crucial that we stay updated about the issue. Remember that the first step toward change is knowledge. Here are some Pinoy podcasts about social issues to help you stay socially aware.
Woke Up PH
Woke Up PH gives awareness and information about social issues that are relevant to the youth. Their last episode was in 2019, but you can still learn a lot from it. They have excellent guests who discuss different social issues relevant to their field of expertise.
Teka Teka
Teka Teka is a news podcast from PumaPodcast production. It is hosted by veteran journalists Roby Alampay and Inday Espina-Varona. With every episode, they explain the issues every Filipino needs to know, including current events, society, law, and more.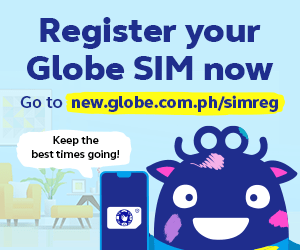 Newsbreak: Beyond the Story
Are you looking for a podcast that will provide you with an in-depth overview of current events and issues? Newsbreak: Beyond the Story is a podcast from Rappler and hosted by Jodesz Gavilan. It'll make you take a deeper look at different issues so you have a better understanding of what's on the news.
Yung Totoo?
As the spread of false information escalates in our society, the Yung Totoo podcast from Rappler will help us in fact-checking and seeking only the truth. Vernise Tantuco and Pauline Macaraeg host discussions about current events, strategies, and stories related to false claims, spreading of disinformation, and hoaxes.
Conversations with Randy David
Another podcast from PumaPodcast, Conversations with Randy David lets you listen in on insightful conversations between sociologist Randy David and other experts about different issues. The last episode was published in March 2020, but many of them are still relevant today.
Sustainarumble
We all know that the key to a better future is sustainability. This podcast aims to raise awareness and influence action in the Philippines on critical issues in sustainable development, such as environmental, social, and economic issues.
ANEK: Ang Never-Ending Kwentuhan Podcast
Out of their daily ramblings in group chats and wanting people to listen to them, a group of young professionals and students created a podcast: ANEK: A Never-Ending Kwentuhan Podcast. Here, they share their points of view on different issues. It's a relatable podcast and it'll make you miss having similar conversations with your own barkada.
PODKAS: Conversations on Philippine History, Politics, & Society
Knowing our history allows us to appreciate our traditions, culture, and beliefs. It leads us to a point where we can analyze connections to understand the events and factors that have contributed to our current situation. This podcast intends to bring mainstream critical discussion about the Philippines' history, politics, and society to a broader audience by using modern media, accessible language, and relatable content. 
What other podcasts we should listen to? Share it with us!