Ever since the pandemic started, more and more of us have become invested in designing our rooms and making them feel more comfortable and inviting. After all, it's where we spend most of our time now! You don't have to spend a lot to make your room look nicer — sometimes, just some wall art is all you need. You can get affordable wall art and posters online — take, for instance, these online shops that are practically dedicated to selling affordable posters on Shopee:
Des Maria

If the colors of your walls are too plain and boring, then these posters on Des Maria can make your room bright and fresh. Their posters are thick, water repellent, and made with high-quality branded pigment ink. Their full-size (A4) posters start at Php 60.
Shop here.
Watermelon Studio PH

Even with no actual music playing, you can still hear, feel, and be inspired by the rhythm of your favorite artists' songs with these album-inspired posters. Watermelon Studio PH offers albums art square posters from your favorite artists. Their posters are double-sided photo paper with 250 gsm thickness and have two available sizes – 8×8 and 10×10 inches. Prices range from Php 85 to Php 125.
Shop here.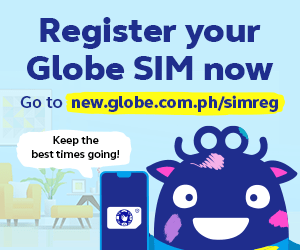 Lolapoli.ph

Lolapoli.ph is another shop that sells posters inspired by your favorite artists' album art. They also have movie and K-drama posters. The posters are printed on 260 gsm glossy paper and are available in size A5 14.8 cm x 21 cm (width x height). One poster costs Php 81, while a set costs Php 400 – Php 200.  They can also customize posters using whatever image you want.
Shop here.
Qinglai Posters and Stickers

If you like that vintage aesthetic, these posters printed on kraft paper will be right up your alley. This shop sells a wide range of posters, from your favorite rappers to movies, bands, TV series, anime, cartoons, and more. Their posters are 42*30cm in size and cost under P100.
Shop here.
Anyughart
If you've fully embraced a girly aesthetic, you'll probably love Anya's artworks. What's great about this shop is you're directly helping the artist because all the art here is made and distributed by the seller. The size and type of material used depending on the artwork. Her prints cost Php 90.
Shop here.
DLKKLB

Another shop that prints posters on kraft paper, this store sells posters of anime, superheroes, classic movies, classic rock bands and musicians, even classic artworks, and more. Sizes vary. Prices range from Php 30.
Shop here.
Potatosticker.ph
If you're planning a wall collection type in your room, then you can buy in sets from potatosticker.ph. They have BTS, NCT, Harry Potter, movies, bands, travel, and retro aesthetic posters. The posters are made from art carton (260gsm) and are available in A4 and A5 sizes. Prices depend on the size and how many pieces you will avail. They can range from Php 207 – Php 720.
Shop here.
Bangtan Alley

Isn't it lovely to see your favorite K-pop stars as you wake up? This shop sells photo posters of your favorite K-pop groups. The posters are printed on 230 gsm glossy photo printer and are size A4. You can buy in sets for P109 and solo for P40 and below.
Shop here.
Do you know of any other shops where we can get cool posters? Let us know in the comments!