8 Pinoy Podcasts You Should Start Listening to During Quarantine
May 19, 2020 &nbsp • &nbsp Sophie Brodit
It's been more than two months since the community quarantine began and I bet some of us have binge watched every K-drama on Netflix and have gone on marathons of every conceivable movie franchise. So, what content is there left to enjoy? Before being completely sucked into the world TikTok videos, why not give podcasts a try?
Recently, there's been a sort of second renaissance for podcasts. And here in the Philippines, it's also picking up steam. While the local podcast scene is still pretty young, we can all show some love and support for our Pinoy podcasters.
The best part of podcasts? It's a great source of information or entertainment that you can listen to while staying productive and doing other tasks — whisking away to make some Dalgona coffee? Trying a new home work-out? Just press play and enjoy these Pinoy podcasts on the charts:
Wake Up With Jim and Saab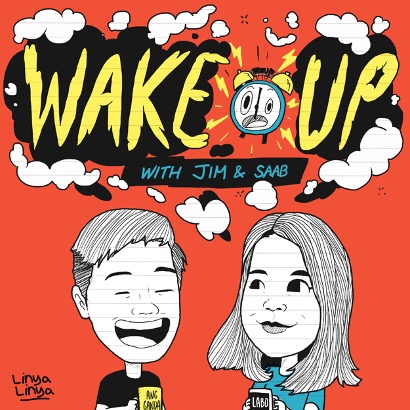 In need of hilarious and unfiltered discussions between "intelligent people"? Pod-parents, Jim Bacarro and Saab Magalona-Bacarro share everything from productivity tips, movie deep-dives, to relationship advice to their pod-kids with Wake Up With Jim and Saab.
The Linya Linya Show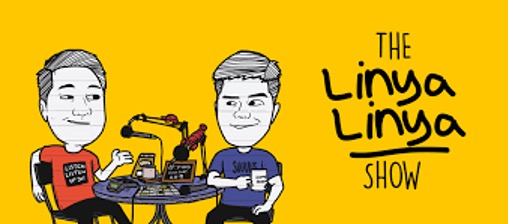 A podcast by creative writer Ali Sangalang and stand-up comedian Victor Anastacio, this 'comedy-na-may-kabuluhan' tackles the random and the relatable. Much like the shirt designs of its clothing brand, Linya Linya, the show captures a snapshot of Pinoy culture and everyday life.
Adulting with Joyce Pring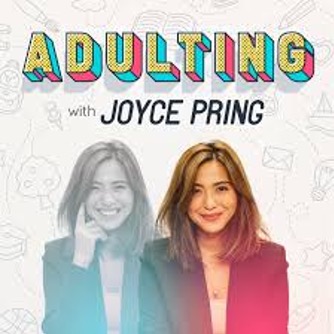 Let's face it. Most of us are still figuring this whole adulting out. Well, Joyce Pring acts as a much-needed life coach with her own show as she talks about managing time, starting a business, conquering some personal, mental health issues, and a whole lot more.
Endslate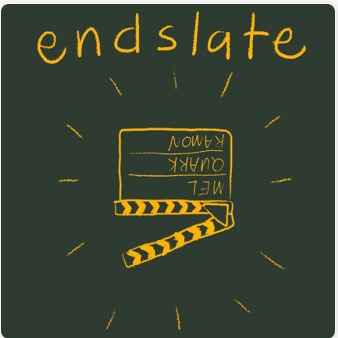 Pop culture geeks unite! And spend an hour or more listening to the entertaining musings and commentary of Globe Studios head Quark Henares, Inquirer critic Ramon de Veyra, and producer Mel Lozano Alcaraz about "what's on the streams and what's on the screens".
Behind Relationship Goals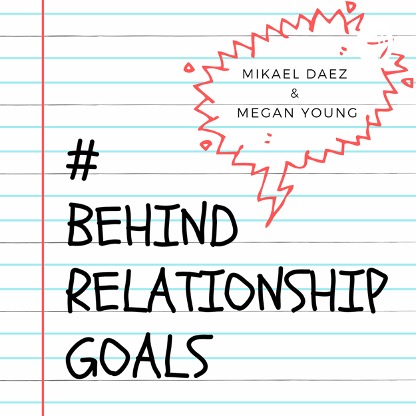 Another quirky couple takes the mic, as Mikael Daez and Megan Young lift the curtain to show what's #BehindRelationshipGoals. The adorable pair take us through their highs and lows, sharing the reality of their relationship along with some great advice.
Boiling Waters PH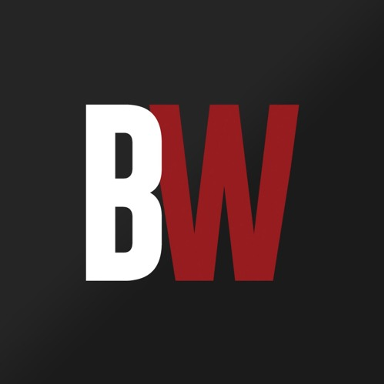 Boiling Waters PH is a great listen for those in need of some tough love when it comes to romance and relationships. Cactus 1 and Cactus 2, the two unnamed hosts are funny, frank, and upfront when it comes to giving out some raw and real advice.
Walwal Sesh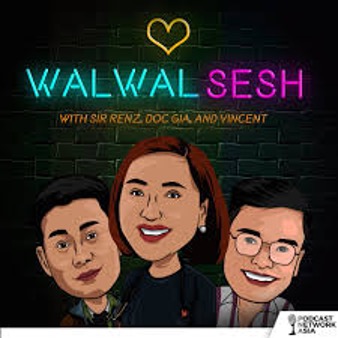 Para sa lahat ng mga sawi, Gia Sison, Renz Argao, and Vincent Orajay decided to put their medical backgrounds to an unconventional use – a podcast that tackles different mental health topics in a fun way.
Creepsilog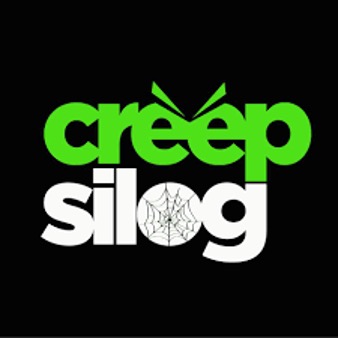 A fan of true crime and horror? Join Gideon and Glenn as they discuss the spooky and spine-tingling – Philippine folklore and superstitions, serial killers, horror films and series, and a whole lot more – all while adding a tinge of humor into the mix.
This list barely scratches the surface. There are a whole lot of other shows, including some that are created for special niches like The Buhay Basket Podcast for hoops fans or Tunay na Rider for motorcycling enthusiasts.  Other honorable mentions include the truly informative shows that discuss serious topics like Muni On This, Woke Up PH, and Agam the Climate Podcast. Once you get hooked on listening to podcasts, I guarantee that there's no turning back. So, go ahead and jump in!
Did we miss your favorite Pinoy podcasts? Tell us all about them in the comments below!