Before this masterpiece of animated storytelling opens next week, we got to sit down with the two Pixar directors, who came to Manila last August 7 to promote their newest movie that answers the conceptual question: what if emotions had feelings?
Pete Docter is the Oscar-winning director of Monsters, Inc. and Up, as well as vice president – creative at Pixar Animation Studios. Upon joining Pixar, Docter animated and directed several commercials, and has been nominated for six Academy Awards, including best animated feature winner (Up and Wall-E), best original screenplay (Up), and nominee Monsters, Inc.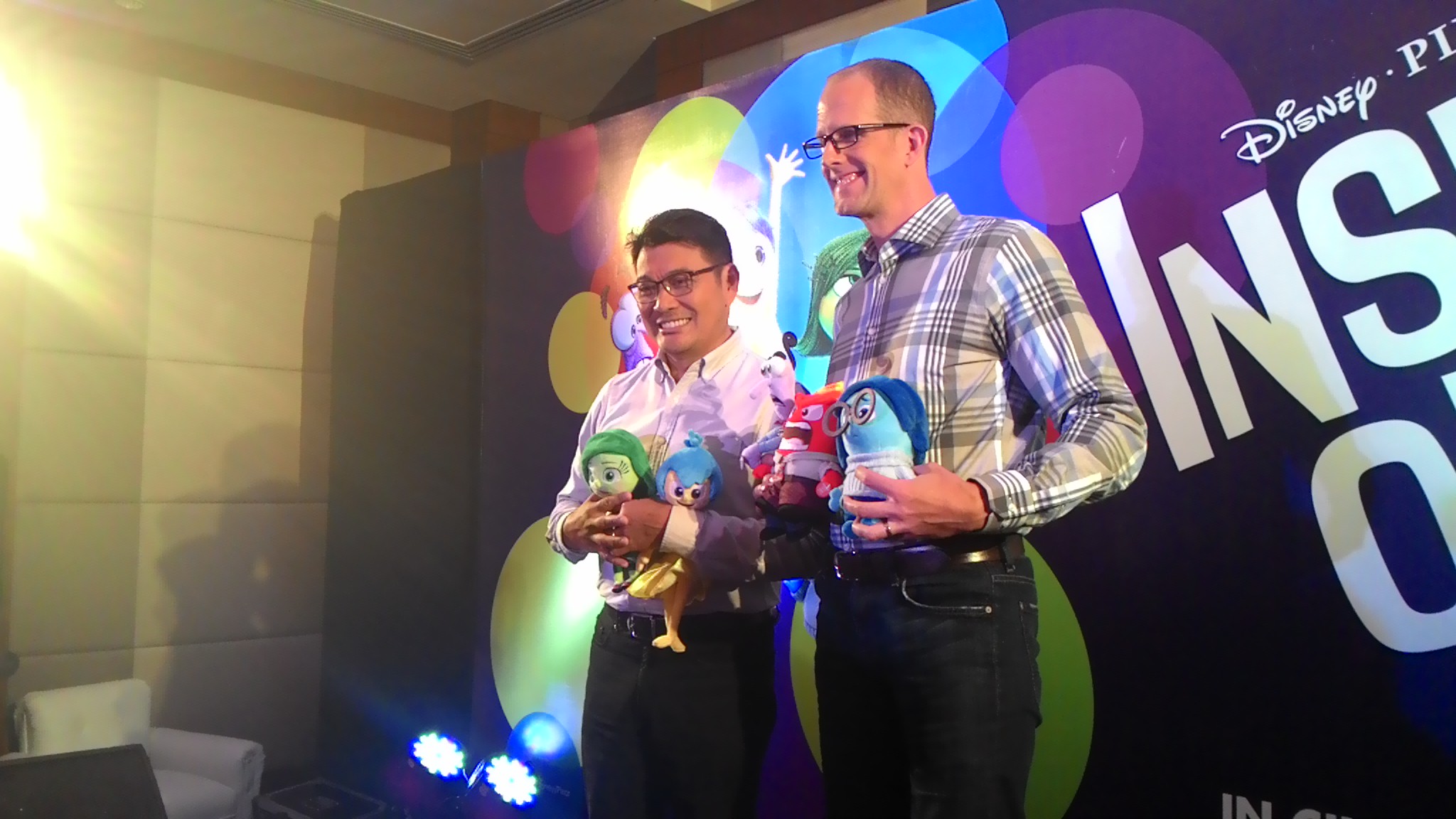 His collaborator for the last three years on this movie is Pinoy expatriate Ronnie Del Carmen, who joined Pixar Animation Studios in 2000 and has been a member of the story team on a number of the studio's feature films, including the Academy Award®-winning features Finding Nemo, Ratatouille and Up (for which he served as story supervisor). Del Carmen is a graduate of the University of Santo Tomas, where he earned his Bachelor of Fine Arts in advertising. He went on to work as an art director for print and television campaigns in the advertising industry, but knew his heart was in filmmaking. He moved to the United States in 1989 and worked as a storyboard artist for Batman: The Animated Series, and for DreamWorks as a story supervisor.
If you wailed and cried on the rollercoaster adventure of Up then these are the two guys you should blame and shake hands with.
In Inside Out we go into the Headquarters, the control center inside 11-year-old Riley's mind, where five Emotions are hard at work. They are led by lighthearted optimist Joy (Amy Poehler), whose mission is to make sure Riley stays happy. Fear (Bill Hader) heads up safety, Anger (Lewis Black) ensures all is fair and Disgust (Mindy Kaling) prevents Riley from getting poisoned—both physically and socially. Sadness (Phyllis Smith) isn't exactly sure what her role is, and frankly, neither is anyone else.
When Riley and her parents move house from Minnesota to San Francisco, a lot of changes provoke hard choices and adjustments which send Riley and her Emotions into a tailspin and a true coming of age tale.
So do your feelings have feelings? The directors take us behind the curtains of the mind and give us a few details about the making of their movie.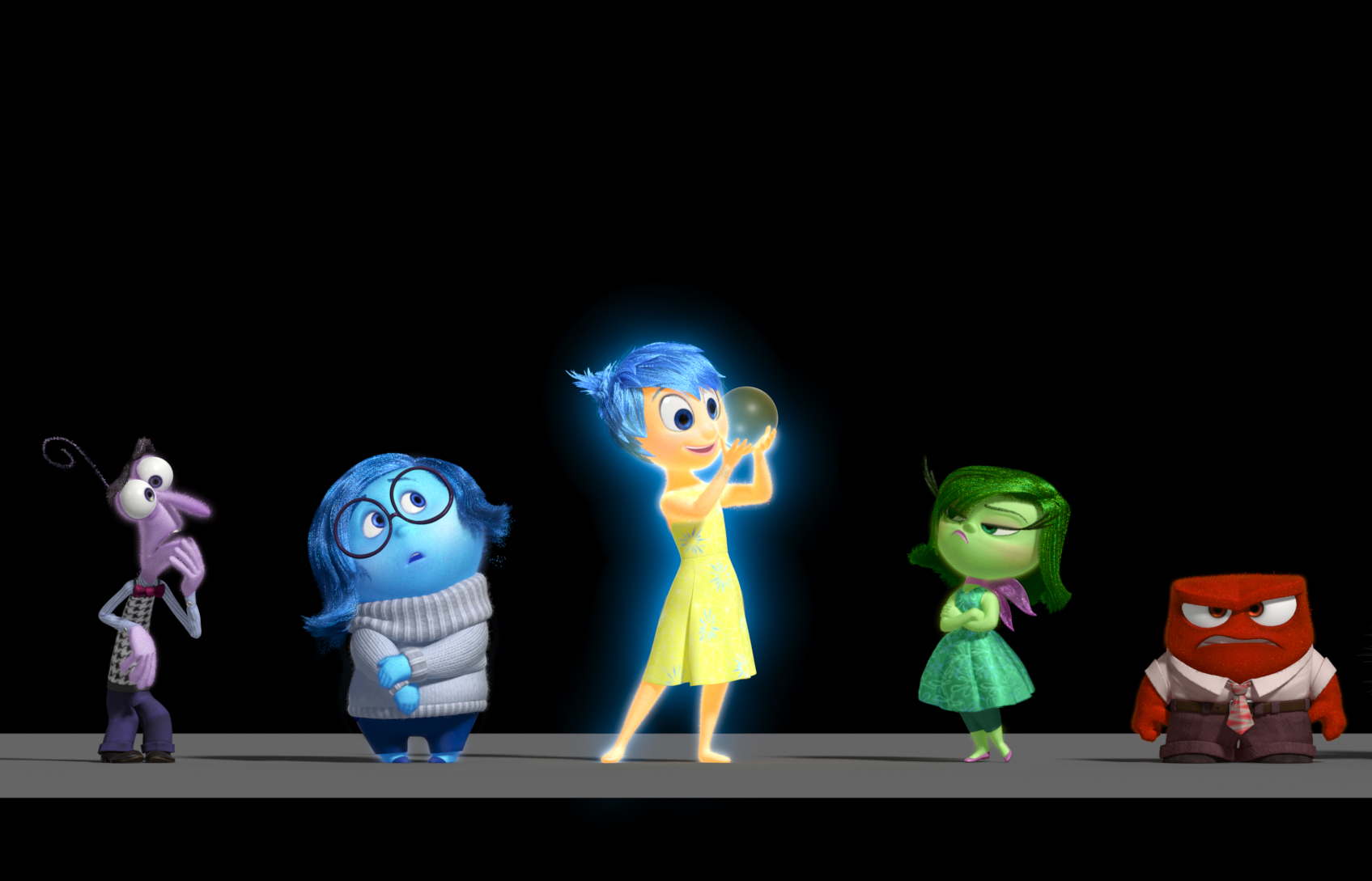 PETE: For a while, early on, Ronnie actually [story]boarded Depression as a character, a malevolent force that took over and which we ended up backing away from, not because it was too extreme but because it didn't have the message we wanted to convey about Joy learning that Sadness was a useful part of life. That is, of course, the statement of the film. And you can't really learn that from Depression. Depression is an illness, an unfortunate one, and we were really unclear with how we were going to solve depression. You can't just be happy and wish it away. It's awful.

PETE: Pixar is a very collaborative place and there's no way we could make these films without the others. Ronnie and I get to sit up here and wave at you guys but there's a team of 270 amazingly talented artists who worked on this film.

RONNIE: In Up, we're the two guys who made the first eight minutes of the movie end with a tragic loss, and we were really worried about that: is this going to be good for an animated film? The boundaries are very real but when we were conceptualizing it we didn't really worry about those. We really had more difficult emotions in the movie.
PETE: I think, generally, kids in the world are way more intelligent, smart, and quick than we give them credit for. We grew up watching Bambi's mother get shot. So there's some dark stuff that is out there that is actually part of growing up…
RONNIE: Or Dumbo!
PETE: You kind of think that if we don't go somewhere dark or deep, it's going to be just a trifle or that the stakes just aren't that high.

RONNIE: There's an amazing group of Pinoys who work at Pixar and we call them PixNoys. We get together for two reasons: one is to eat, and, two, we hold charity events–these are auctions usually for typhoon relief.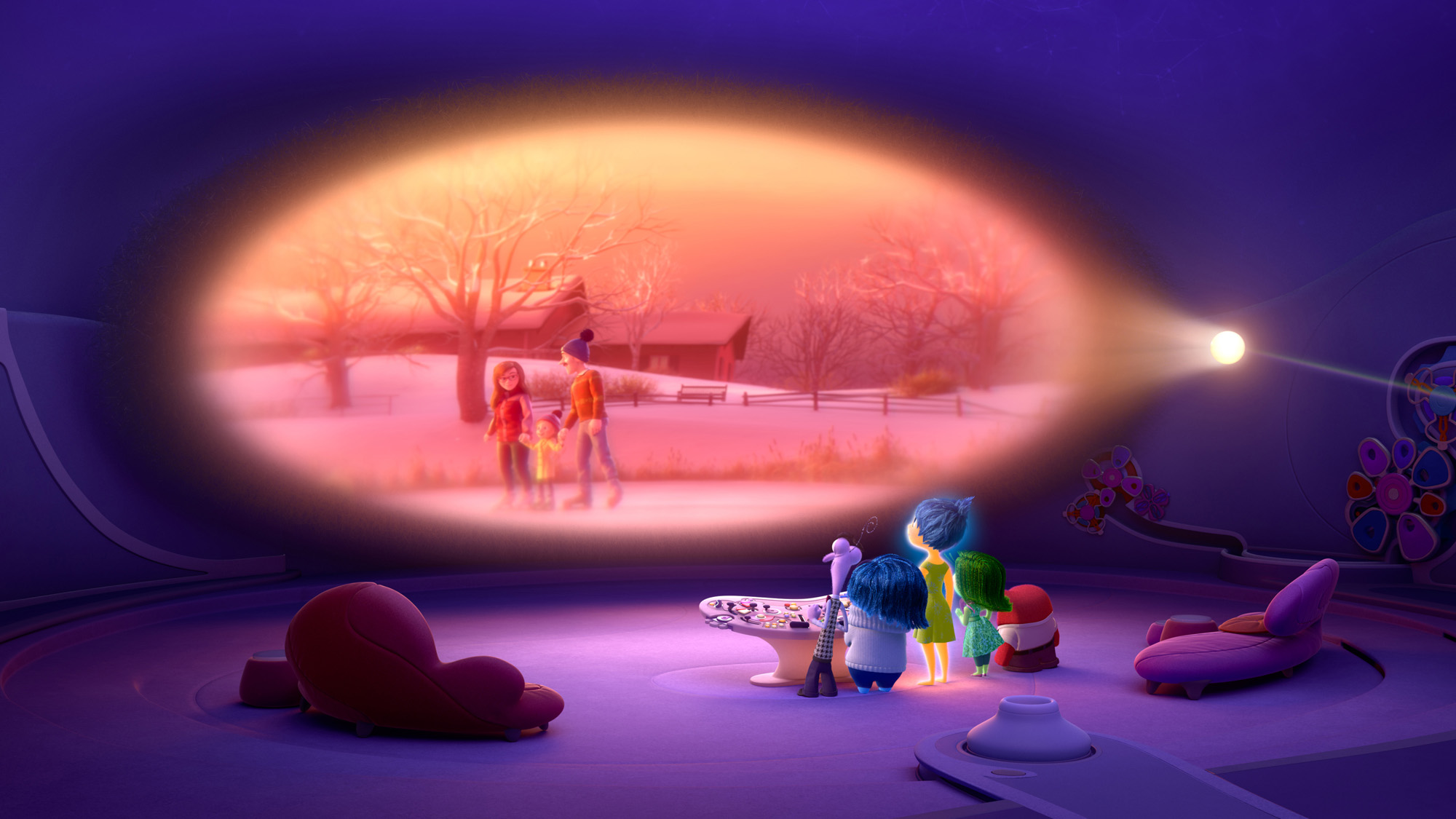 RONNIE: We actually explore a lot in our movies, and we try it so that we know what we're saying NO to, if you ever do need to say NO. So once we actually found out we needed to do more research, we consulted with psychologists and psychiatrists and all those scientists who are experts of the mind. The thing about depression is that it's actually the absence of emotion. Not only that, it being a clinical disease takes it out of the hands of our protagonist [if she does get better]. There's nothing your emotions can do if something clinical happens. So that means it won't be worth watching this movie about emotions which are, if your protagonist succumbs to depression, pretty ineffective.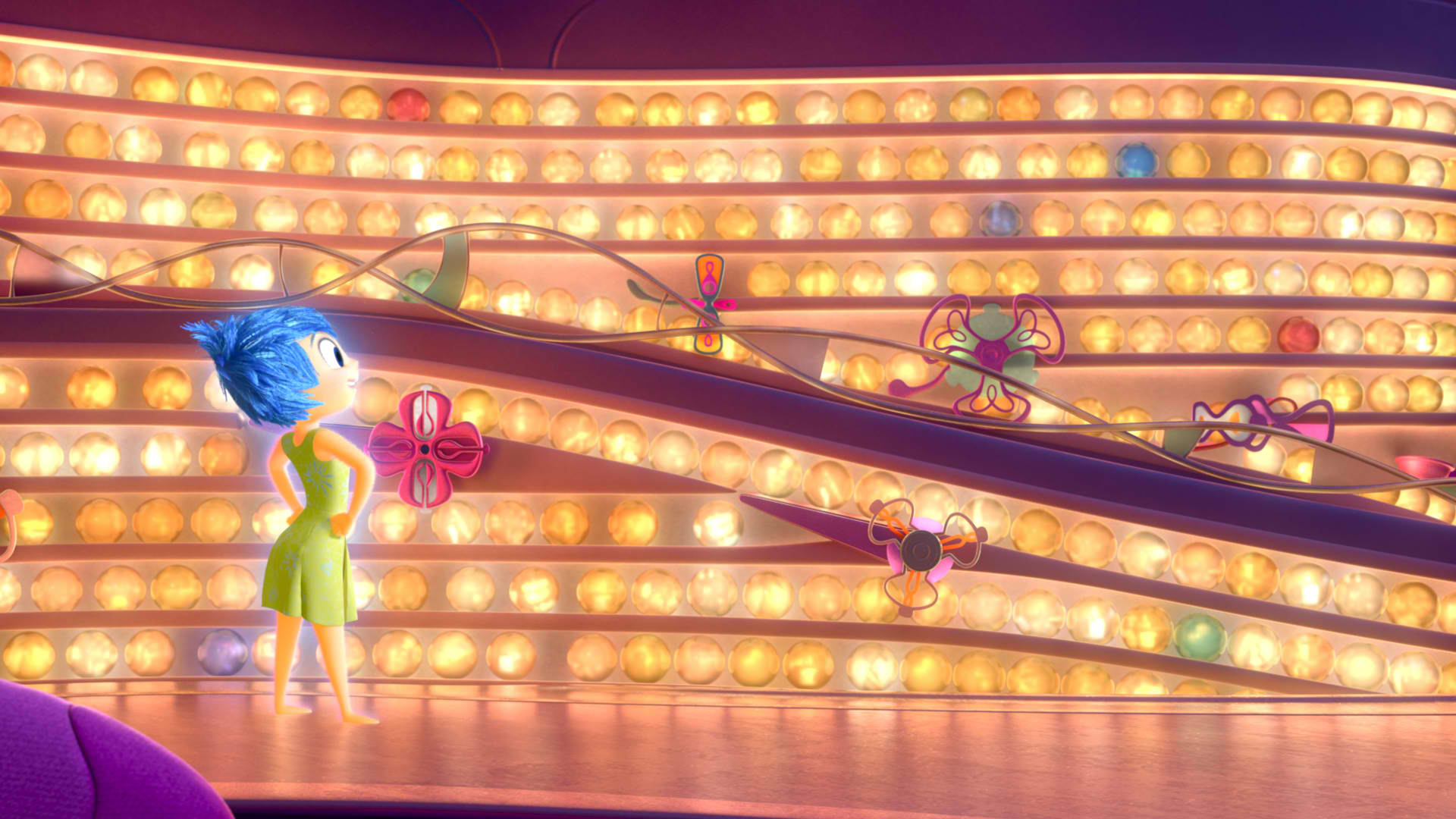 RONNIE: I left for the US in 1989 and didn't really plan to be in animation. Now I'm back [in the Philippines] and I have this movie coming out that I worked on which is opening here. It's surreal because all I did here was watch movies. I went to the Ayala Circle and watched movies at Greenbelt and thought to myself: yeah, it'd be nice to be in the movie industry. It's a dream come true.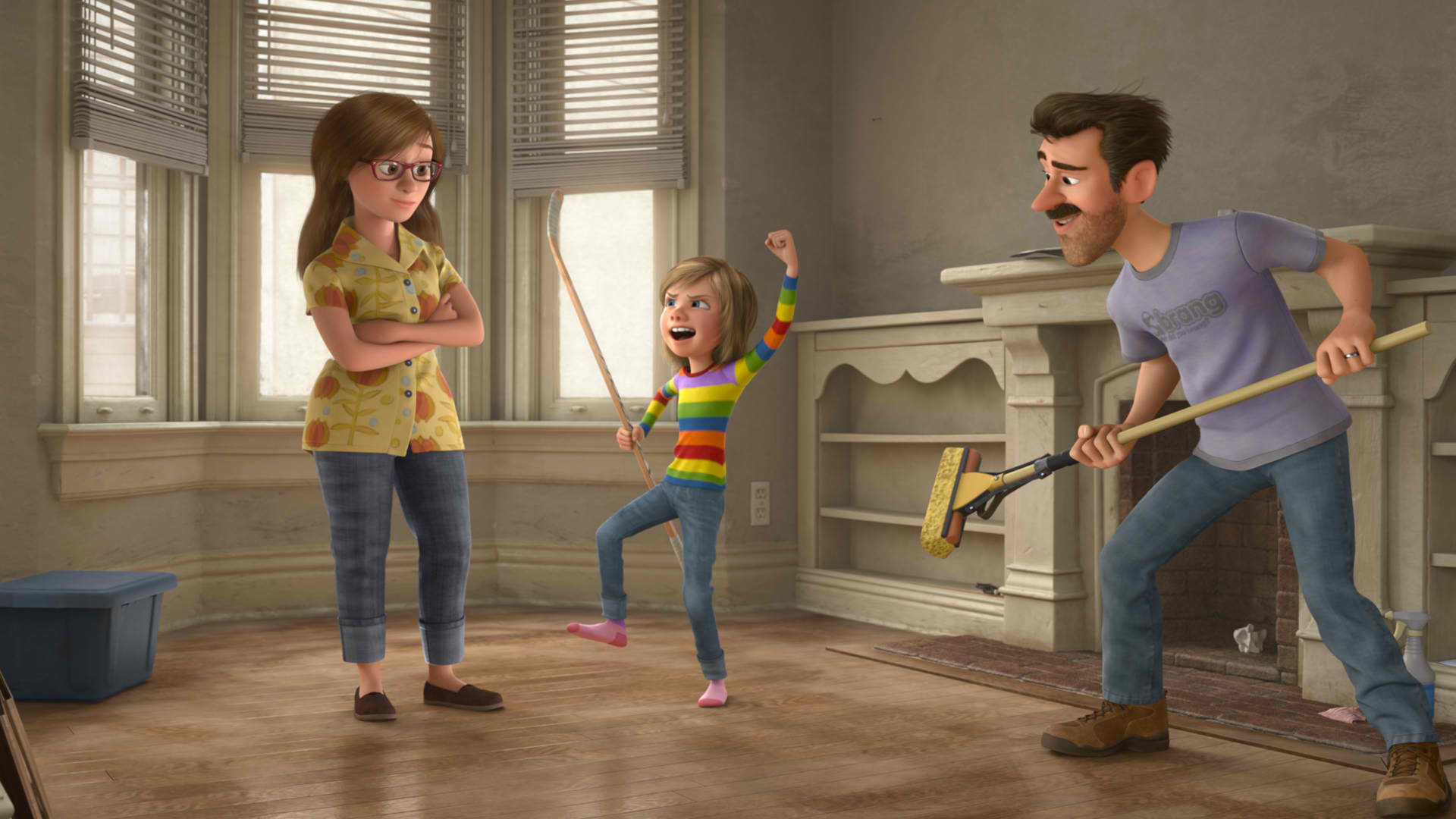 RONNIE: I think you're not giving enough service or credit to your children to be able to handle [the dark stuff] because, in the end, [Inside Out is] actually a movie about families, not just the individual [Riley and her emotions]. The family really is a huge component in the story. Pete's a parent, I'm a parent, and we're telling the story from the vantage point of the parent and his daughter. So, in the end, the experience is really universal to families as a whole rather than just exploring the concept and the fun we can do with it, or how scary we can make it.

PETE: Joy is a bit crazy in that she wants Riley to be happy all the time. The journey that Joy takes with Sadness is eye-opening and so the central message of the story is that Joy realizes that Sadness may have a purpose in Riley's life after all.
All photos courtesy of Disney-Pixar unless indicated. INSIDE OUT opens across the Philippines on Aug. 19, 2015.