Every day is a good day to be proud of your country and nationality but the peak of this proud feeling can be felt especially during Independence Day where we celebrate everything that makes us Pinoy. If you want to hype your patriotic spirit or you just want to go somewhere during the weekends, here are 8 places you can visit to help with your quest.
1. Luneta Park
Roxas Boulevard Ermita, Manila
Open Monday to Saturday 5AM – 9PM
Where better to start a tour to feel patriotic than our very own Luneta Park! You can visit the Rizal Monument and be proud of our national hero who gave his life for the country. If a certain building dampens your patriotic spirit while looking at the statue, you can always be proud of the ceremonial soldiers standing guard at the foot of the monument.
2. Rizal Shrine
Santa Clara Street, Fort Santiago, Intramuros Manila
Open 8AM – 6PM | 263-8821
Fee: PHP 75 per head (Fort Santiago entrance fee)
Located inside Fort Santiago, Rizal Shrine is a gem of a museum that is all about Rizal. This two-storey building houses some of Rizal's memorabilia, works, clothes, and collections. There are even sections on the insects that Rizal spent studying on. And to cap off the tour, there's a corner where you can even dress like him, complete with the bowler hat!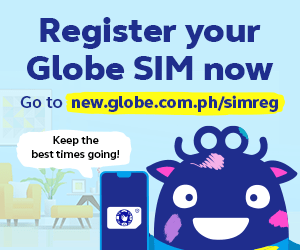 3. Intramuros and Fort Santiago
Fort Santiago, Intramuros, Manila
Open 8AM – 6PM | (02) 525 2000
Fee: PHP 75 per head
Nothing spells of history as much as this walled city. The walls of Intramuros were built as a defense against foreign invasion. The destruction it suffered as a result of the Battle of Manila in 1945 was so severe. After a few years, the government put up a team called the Intramuros Administration to reconstruct Intramuros to its former glory and to make it a tourist site. A lot of things transpired within the walls of Intramuros and if you visit it, you will see how equipped it was for battle long ago. There are cannons peeking over the walls and cellars almost everywhere.
Fort Santiago also has its fair share of cannons and bullet shells stacked in corners. This is the fort where Rizal was imprisoned before his execution at Bagumbayan. Rizal's footsteps to freedom, and his execution, can also be found here, marked in bronze, leading from the Fort to Luneta. Like the walls on Intramuros, most of Fort Santiago was destroyed in the Battle of Manila and was restored to be a historical tourist spot.
4. Cultural Center of the Philippines
CCP Complex, Roxas Boulevard
Open Tuesdays to Sundays 10AM – 6PM
(02) 832-5094 | museo@culturalcenter.gov.ph
The name says it all, it's a building dedicated in promoting and preserving the cultural arts of the country.  CCP is known for presenting theatre shows, ballet concerts, film screenings, art galleries, museums, and many more.  They also have a library where there are copies of classical books, books on the history of films in the Philippines, and the like. Visit CCP and check out their upcoming shows, we guarantee you you won't regret going.
5. Lights and Sound Museum
Santa Lucia cor. Victoria Street, Intramuros, Manila
Open Tuesdays to Sundays 9AM – 6PM
(02) 524 2827 | lsm.intramuros@yahoo.com
Fee: PHP 150 per head
This museum is located inside Intramuros and is one of the larger museums in the vicinity. Owning up to its name, it's a museum where history is presented with amazing visuals including life-like wax dolls with accompanying narration and sound effects. It showcases history from the pre-colonial times to the death of Dr. Jose Rizal.
6. Escolta
Escolta Street Manila, Metro Manila
There are historic streets in Manila but one of the most well-known streets would have to be Escolta, it's also one of the oldest. Long ago Escolta was the street bustling with newly opened theaters, restaurants, and stores. It was the center of activity for a while until malls started to pop up and the center of business shifted elsewhere. Now it still looks awesome and photogenic, housing black markets and catering to photo walks, but it wasn't as busy as it was before.
7. National Museum of the Philippines
Padre Burgos Ave, Ermita, Manila
Open Tuesdays to Sundays 10AM – 5PM
(02) 527 1215 | nationalmuseumph@yahoo.com
Fee: Free Entrance 
National Planetarium – PHP 50 (Adult), PHP 40 (Senior), PHP 30 (Student)
For the ultimate Manila tour, you can't miss the National Museum or Pambansang Museo. It multiple buildings – the National Museum of Fine Arts, National Museum of Anthropology, National Museum of Natura History, and the National Planetarium, all of which are just within Luneta Park. It boasts of a wide array of artifacts and collections on the history of the Philippines.
8. Paco Park
Belen, Paco, Manila
Open Monday to Sunday 8AM – 5PM
(02) 302 7381
If you want a place that is quiet and peaceful, you can always drop by Paco Park. This park is hidden in the heart of the bustling city, a beautiful place popular for venues of wedding pictorials and classical concerts. Paco Park also serves as a cemetery for victims of the cholera pandemic in 1817 to 1824. Some Spanish officials and Filipino heroes were also buried here.
Rizal was secretly buried in Paco Park after his execution; his remains were later exhumed and laid under the monument dedicated for him at Luneta.
So if you need some patriotizing up, don't forget to take time to visit these places.
Where will you spend your Independence Day at? Share with us in the comments below!