It's a Saturday night. After a long and tiring week at work, you just want to unwind and enjoy your time with friends, having drinks and great food without necessarily emptying your wallets as you might have done were you at a club instead. Who wants to dance to tugs tugs all the time anyway, right?
If you're in the mood to catch up with those closest to you via good conversation over mouth-watering dishes and a little buzz from alcohol, then Makati's Poblacion area is the place to be. At one time more known for it's R-18 attractions, the up-and-coming location now boasts of more friendly hotspots which draw different types of crowds and has the environment that will leave you saying, "That was a great night."
Here are eight places you should check out (in no order):
8. Pura Vida
Don Pedro Street, Poblacion, Makati City
Open: 6:00 PM-2:30 AM from Monday-Saturday; closed on Sunday
Want to feel close to Costa Rica with a Jamaican Reggae music vibe? Want to be like Bob Marley (Minus the Cannabis, of course)? How about swinging on a swings as you order drinks from the bartender? All that and a lot more are available at Pura Vida, one of the newest places to check out in the Poblacion area today. Don't even get us started on the music – it's top notch. And it features authentic Costa Rican food! Tan delicioso!
Suggestion: Get the Enyucados, Arrroz Con Pollo, and either the Guaro Sour or Summer Melted signature cocktail
7. Commune
36 Polaris Street, Poblacion, Makati City
Open: 8:00 AM-12:00 MN from Monday-Saturday; 11:00 AM-7:00PM on Sunday
At first look, the comfortable and cozy setting of Commune Cafe+Bar doesn't exactly scream "Wild Saturday night!" But the assortment of delicious meals and caffeine can still make for a substantial evening. Their choices of panini are to die for, and the latte art on top of your coffee is totally worth the order – plus you'll get all the Instagram likes!
Suggestion: Get the panini with longanissa, onion jam, mozzarella cheese, and rye batard, then pair it up with an 18-hour cold brew with milk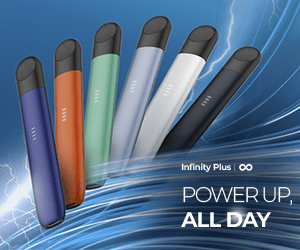 6. Crying Tiger Street Kitchen
4976 Guanzon Street, Makati
Open: 5:00 PM-12:00 MN from Monday-Thursday and Sunday; 5:00 PM-2:00AM from Friday-Saturday
Crying Tiger is your best choice in the Poblacion area for street Thai and Indonesian food. While you're munching on some really good noodles (which, by the way, can be made vegetarian) or the different bar snacks, also get the chance to meet backpackers from different countries who frequent the place, mostly looking for friends to make while indulging on the restaurant's deep menu of drinks.
Suggestion: Get the Mee Goreng noodles, Chicken Satay, Moo Ping, and bottles of Tiger beer
5. Jose Cuervo Tequileria
5015 P. Burgos Corner Durban Street, Poblacion, Makati City
Open: 2:00 PM-6:00 AM from Monday-Sunday
Yum. That's the first thought that comes to mind when thinking of Jose Cuervo Tequileria, especially if you've developed an infatuation with Mexican food. While the restaurant may seem a little rowdy and noisy from the outside, you'll feel right at home once you're settled in, licking quesadilla sauce from your fingers and washing down burritos with beers.
Suggestion: Get the Carne Mexicana Burrito/Quesadilla, Barbacoa Taco (Corn Tortilla), and a Corona.
4. Tambai
5779 Felipe Street, Poblacion, Makati City
Open: 5:00 PM-12:00 MN from Monday-Sunday
If street food (think nice, juicy meat on sticks) and beer are more of your vibe, Tambai, a Yakitori snackhouse, is the place to be. Another great thing about this new hit is that you can control how much you eat since you're ordering by the stick, also giving you the opportunity to try out many options. Orders take long to cook (that's because they really do it well) and the best-sellers run out before midnight, so make sure to go early. But before you're through with your meal, don't forget to take images and post on social media with the hashtag #TambaiSessions.
Suggestion: Get the Chicken leg and Pork Laki-Tori Sticks, Quail egg wrapped in Bacon, Beef rib finger, and some Brew Kettles
3. Señor Pollo
5767 Ebro Street, Poblacion, Makati City
Open: 11:00 AM-2:00 AM from Monday-Friday and Sunday; 11:30 AM-3:00 AM from Saturday-Sunday
This may be a little subjective, but when it comes to food, Señor Pollo is the best on this list. That's because the Latin American area gives you a comfort zone; the type of place you can return to repeatedly and never get tired of. The laidback vibe is always great, whether it's the service or music, and have I mentioned the food? Exquisite.
Suggestion: Get the Señor Pollo Roast, Garlic Mashed Potato, Mac 'N' Cheese, Sisig Rice Bowl (Spicy Rice), and complement those with any type of San Miguel beverage.
2. Z Hostel Roofdeck
5660 Don Pedo Street, Poblacion, Makati City
Open: 5:00 PM-2:00 AM from Monday-Sunday
Just imagine this in your head: A roofdeck bar that gives a vantage point of the entire Makati and more; affordable alcohol to supplement making casual conversation with new friends from different sides of the world; and, from time to time, some really nice live music. Too good to be true? Well that's exactly what you get at Z Hostel's Roofdeck bar. Once you reach the lobby, pay 350 pesos, get yourself a tag, and enjoy the night – just pray it doesn't rain, but if that hasn't stopped you before, it shouldn't be much of a problem.
Suggestion: Get the Punyeta Cocktail, 3 Wise Men, Rhum Spicy, or whatever else you enjoy on a regular basis
1. El Chupacabra
5782 Felipe Street, Poblacion, Makati City
Open: 7:00 AM-4:00 AM from Monday-Saturday; 11:00 AM-12:00 MN on Sunday
El Chupacabra has all the great elements needed for a fun weekend evening: the food is incredibly yummy, the options for your alcohol seem limitless, and the ambiance is terrific. It's simple, really: you can't say you've enjoyed Poblacion until you've visited this establishment. Get there tonight, and you'll know why.
Suggestion: Get the San Francisco-style Lean Pork Sisig (and then get another one), a Carne Asada Gringa, and a pitcher of the Chupacabra Margarita
Which one is your favorite? Tell us below!