You're sitting on your couch, waiting for your favorite show to come back after a commercial break, when suddenly, you find yourself singing along television jingles as if they've cast a spell on you. No mere mortals can resist!
But if you feel you're no mere mortal, take this challenge! We've rounded up some of the gr8test and h8test Pinoy TVC earworms around, and we bet you can't resist singing them while you're working, walking down the street or even in the toilet. Ready? Here ya go:
Colgate's "Brush Brush Brush"
.
So how many times should you brush your teeth per day again?
Ariel's "Finally, Ariel Happened To Me!"
.
You will try to escape it, but Ariel will keep on "happening" to you.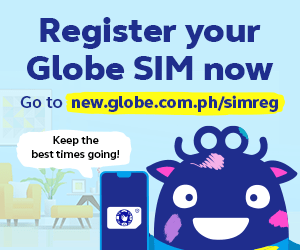 Jollibee's "Crush"
.
We bet it triggered you to play "Don't Know What To Do" once more.
Shield Bath Soap's "'Di Biro Maging Nurse"
.
Do you or do you not know the whole lyrics to this jingle?
 Bonakid's "Pag 3 pataas!"
.
Three pataas—that's the number of times you will sing this in a day.
Milo's "Beat Energy Gap"
.
You won't ever have an energy gap while singing  this.
Bear Brand's "Micronutrient Deficiency"
.
Try (not) to dance to their fun choreo!
Ritemed's "May RiteMed ba nito?"
.
Warning: this jingle will haunt you for days.
Which TV jingle #triggered you? Tell us in the comments section below!