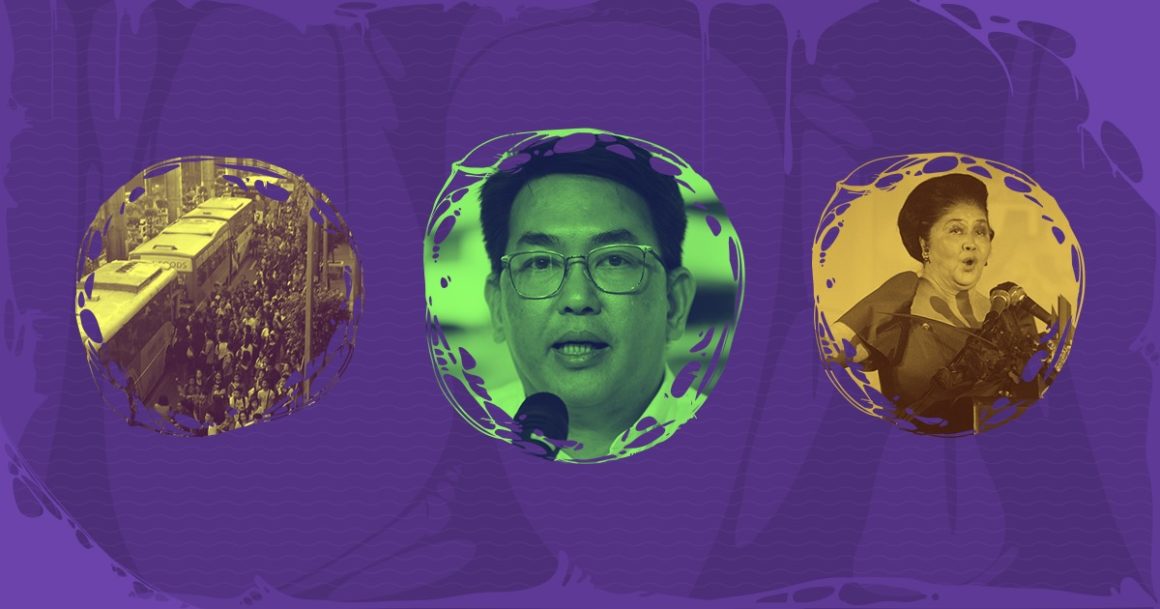 It's nearly Halloween, a time for watching horror movies and scaring each other to death. Is there anything scarier than knowing the love of your life doesn't love you back? Yes there is. And it's called 2018. Two months from being over and this year is still proving to be more ridiculous and scary than we expected. What's scarier is that it also doesn't promise a better 2019.
Imelda actually got acquitted
BREAKING: Imelda Marcos acquitted on 33 criminal counts, denial of government panel's inhibition bid against trial court judge, SC says.

READ MORE: https://bit.ly/2psikVS

Posted by MANILA BULLETIN on Friday, September 21, 2018
Imagine that. We live in a country where it takes the justice system decades to decide on a punishment and then at the end acquit people who are clearly guilty. Almost all our politicians are corrupt, we let the government be invaded by the likes of Macho Unos (not her real name), a blogger-turned-politician, and her friend we shall hide under the name Drew Olivar, and most of all they try to hail Marcos as a hero. But we're proud to say that more and more people see through all the lies and are fed up with the corruption.
Inflation surged to 6.4%
Remember how siling labuyo was so expensive per kilo back in August? We were all making light of the situation, as Filipinos tend to do, but we were deeply bothered by it. The last time inflation (the increase in the price of goods) rose that high was in 2009 under the Arroyo administration when it hit 6.6%. The price of goods, equipment, services, food, health, and oil skyrocketed, and the poor are the ones affected the most. The weakening peso, which makes imports costlier, also contributes to inflation. And it looks like this crisis won't be solved anytime soon because the president is busy with matters such as arresting people who oppose him.
This guy
In the interest of not getting him any more airtime, just Google ACTS-OFW. Talk about a gift that keeps on giving.
China harassed our fishermen
Earlier this year, the fight for the ownership of disputed terriarborough Shoal intensified between the Philippines and China. The red lines our government issued didn't stop the Chinese Coast Guard to harass our fishermen, even going as far as fishing in our waters and taking our fishermen's catch for the day. It's clearly power tripping, they're trying to provoke us by bullying these fishermen and taking their livelihood, and let me tell you, NAKAKAGIGIL.
Victor Magtanggol's visual effects
When you can't understand why Victor Magtanggol's visual effects look like the work of a 10-year-old compared to this wedding video, remember that the artists in this country aren't given the recognition and the pay grade they deserve. We are in a country where people like to ask their artist friends "favors" so they never have to pay for labor, this fact is proven by all the viral posts of different artists posting screenshots of "favors" their friends, and sometimes even acquaintances, ask them.
But seriously. GMA 7 needs to hire new writers, visual effects artists, and re-do every story they have lined up for the next 10 years!
The promised 3-month long war on drugs that, two years later, is still on-going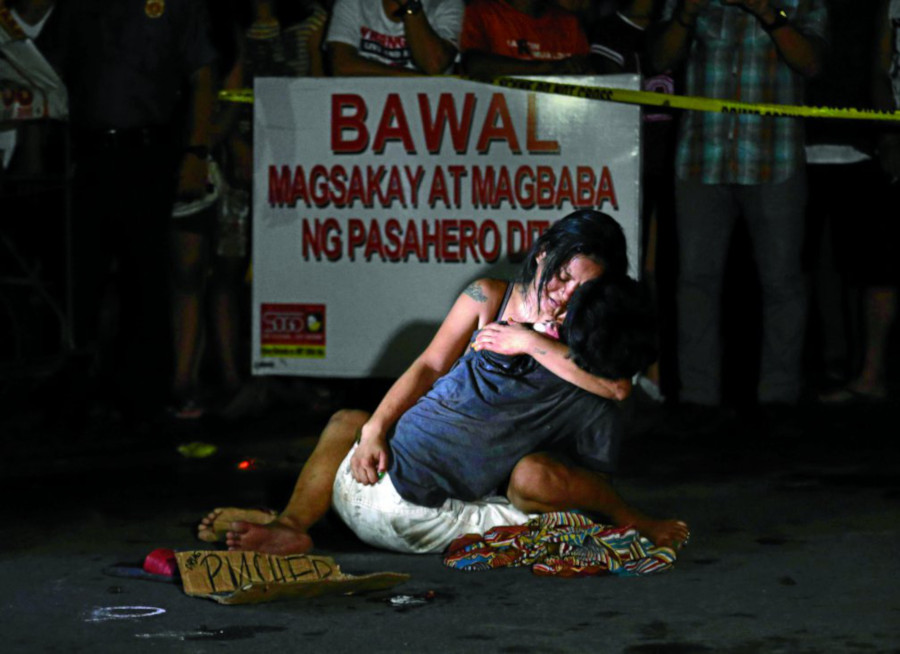 How many more need to be killed? How many more people need to be weeded out like rats, slaughtered, and later say 'nanlaban'? A lot of families suffered under this war, their children mercilessly murdered and accused of being drug users. Maybe they are, maybe half of the people killed are, but is it fair to take their lives? If we could, we'd like to tune out all the horrible, horrible news, but that doesn't mean it won't stop happening.
The rapid increase of human trash damaging the environment
Raising Awareness to Love our Nation , our earth:

Roxas boulevard south bound knee deep , The waves filled the street…

Posted by TR de Asis on Friday, August 10, 2018
Philippines 🇵🇭 Waves Of Plastic Rubbish Thrash On To Shore Of Philippine Bay. A video has emerged online showing a group of cleaners in Manila attempting to clear heaps of garbage spilling out onto the shore. Protect the environment. Everyone has responsibility.

The rubbish you throw away will eventually come back to you. This statement turned out to be a gruesome reality for a group of waste fighters in Manila Bay, the Philippines, when a storm quite literally whipped trash into their faces as they attempted to clean up the shore.

A video has emerged online showing the cleaners attempting to clear the fallout of heavy floods and heaps of garbage, which reached the stretch of Roxas Boulevard after a tropical depression and Typhoon Karding enhanced the southwest monsoon. Waves of plastic, rubber, styrofoam and deadwood can be seen crashing to the shore and spilling over onto the bay, as a group of brave workers crack on with their job while dodging the rubbish as it's flung towards them.

The workers and the crowd cheering behind them appear to be in good spirits, despite the fact that this video represents a depressing reality. When discussing the storm which took over the area this week, Manila Bulletin reported that heavy flooding meant that garbage spilled out onto the streets and caused halting traffic.

Meanwhile, the city was tasked with dealing with the fallout. Bambi Purisima, Manila Public Information Officer, announced that the Manila Department of Public Services and allied forces have set out to clean the garbage in the area. He said: "We have assigned many personnel for our continuous cleanup in the city, especially in the Manila Bay area, which usually experiences heavy flooding, headed by our DPS chief Belle Borromeo."

Another Manila resident named Tim de Asis, who passed by Roxas Boulevard in the thick of the flooding, posted a video on Facebook with the caption: "Was wondering why there was traffic on a Saturday early morning. Was surprised by a 'sea of trash'." Apparently the so-called sea of trash in the area was knee-deep by this point and the waves continued tossing it over due to strong winds.

Tim also posted about two trucks of cleanup workers who were there ready to power on through and work in the gruesome conditions, stating: "We see you and we thank you." The depressing truth of it is, this incident is not uncommon as our world struggles to cope with the mass amount of waste we as a planet produce. If you think plastic pollution isn't an issue, this is the sort of video that might just change your mind.

Posted by Time News International on Tuesday, August 14, 2018
If you're wondering why there's pressure to eliminate straws in fast food chains, why people are bringing their own containers when they're ordering outside, or why coffee shops are suddenly rolling out eco-friendly tumblers, it's because we're becoming more aware that the Earth is becoming more and more like a trash can, and it's all because of us. There's trash literally everywhere: the seas, the forests, the mountains, and even the government. There's even an island of trash three times the size of France floating in the ocean! If we don't take drastic measures, by 2025 we'll be overtaken by these wastes. Perhaps it's only fitting for the Earth to kill us as we've slowly killed it.
The never dying MRT situation
Just look at the cluster of people fighting to get on a vehicle, and when they do have a chance to get in one, they'll be stuck in traffic for majority of the ride. There really is no escaping the horrors of Manila commute (RIP Uber).
Yes Filipinos are resilient, and that's because we've not much choice. We deserve better.
Got anything else to add? Share it with us below!