Modern Horror: Stuff That Scared Us This 2018
Oct 2, 2018 &nbsp • &nbsp Kyzia Maramara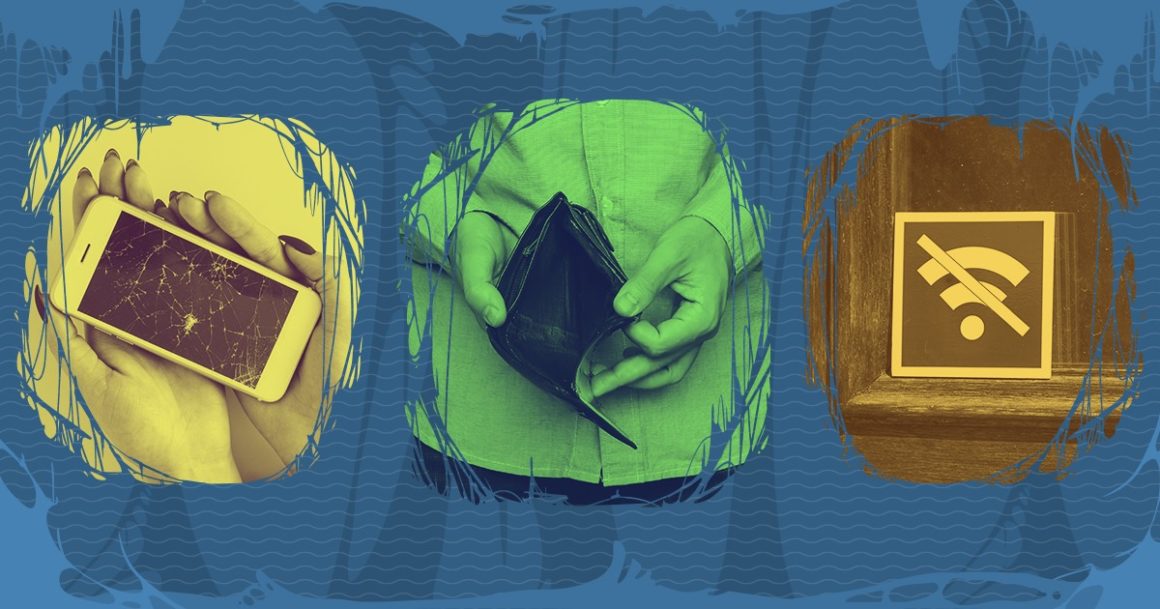 The definition of horror changes over time. In the millennial era, what might seem ridiculous to Baby Boomers and Gen Xers are actually of importance to this generation. It's not about believing in the supernatural, no, it's about believing in planetary alignments and natal charts, and if it doesn't read good for you, that's the kind of modern horror we're talking about. What are some of the new age horror we're guilty of being scared of?
Mercury Retrograde
This morning I woke up crying cause I had a bad dream and my half asleep boyfriend hugs me and says "don't worry babe it's cause the planets are in Gatorade remember" LMAO 😩😂

— alyssa lauren (@_AlyssaLauren) July 9, 2018
Me: Astrology is fake

Y'all: Mercury is in retrograde

Me: pic.twitter.com/JwgLj51Q63

— The Gay Burn Book (@SouthernHomo) December 5, 2017
Mercury was in retrograde only twice this year so far. But what does that even mean? To put it simply, when Mercury is in retrograde it passes the Earth as it orbits around the Sun but instead of the usual planetary orbit from East to West, it appears to be orbiting backward. This is because the planet Mercury actually orbits faster than the Earth resulting in a retrograde, or a seemingly backward rotation, of almost 3 to 4 times a year.
Firm astrology believers say that when Mercury is in retrograde, everything on Earth is affected by the occurrence. Businesses fail, your boyfriend breaks up with you, you get the wrong shade of lipstick, or even your washing machine suddenly needs fixing. Of course there is no actual scientific connection but people gotta believe what they gotta believe.
The Taft snatcher kids + other druggies
Please help us find and know the identity of an old man who victimized by a group of minors in a viral video along Taft Avenue….may gusto po kasing tumulong kay lolo…sana mahanap siya..PAKI-SHARE po

(vid c) Nathaniel Javier Jamolin

#DSWD
#MPD
#LGUs
#concernedcitizens

Posted by Jocelyn Tabangcura on Friday, September 14, 2018
You've seen videos of kids snatching hard-earned money from jeepney drivers, under the pretense that they're begging. They even go as far as pestering the passengers! These kids are getting bolder, and shielded by the law that no minor can be put to jail for their crimes, they've got nothing holding them back. So if I were you I'd wait until I'm no longer in a public transportation before whipping out that iPhone XS (or XS Max). I'd also lock my doors because you never know which nuthead will randomly open it.
Petsa de Peligro
Que horror! You'd know almost immediately if it's petsa de peligro – people are back to eating 7/11 meals and scouring their office drawers for food. During this time period of at least 3 days before salary, it's the norm to skip a few meals and go hungry. Lack of food causes people to go irate over the smallest matters though, so you can't avoid a bit of tension.
8 Fast Food Budget Meals that Will Help You Survive Petsa de Peligro
8 Fast Food Budget Meals that Will Help You Survive Petsa de Peligro
Tynne De Leon | Sep 11, 2017
Going viral
Viral (n.) something that is circulated rapidly on the internet.
It might be fun to go viral and be in that limelight for 15 seconds but there are consequences. Take Maine Mendoza for example, she rose to fame from her viral dubs and is still significantly adored by the country but at the same time she has bashers.
There are ugly sides to internet fame too. With the internet, you have to be wary about airing your opinions because you might get bullied for it. Some people go viral for the wrong way they treat other people like the 5 minutes Girl. And yet at the same time, viral posts and videos have helped create awareness to dangers in the streets and has made people brave enough to call out those in the wrong. It even helped locate missing people and dogs!
Bottom line is, it's scary to go viral no matter what your intention is because you never know the consequences.
Being left alone and succumbing to online shopping
What's worse than having to go on a sick leave and miss work? Spending time online shopping because you've got nothing else to do at home. You might be all smiles and excitement when your order of a noodle holder bib arrives, but wait until you open your next bill. Excessive online shopping turns frowns upside down.
Places with no Wi-Fi
"We have no Wi-Fi. Talk to each other and pretend it's 1995."
How about no? How else are we supposed to let our followers know we're currently drinking our Starbucks breakfast staple? How are we supposed to get from point A to point B? How else are we even going to book that Grab? It's safe to say that Wi-Fi is now a need more than a luxury.
Dropping your phone and cracking the screen
YIKES. There's nothing that could give you quite a heart attack than dropping your phone in slow motion. It lands face down and it takes every ounce of bravery in you to flip it and check if the screen is cracked. Thousands of pesos wasted just because you didn't take care of it properly! But at least it wasn't snatched in Taft.
Here's What Went Down at this Year's Apple Event
Here's What Went Down at this Year's Apple Event
Desiree Pore | Sep 14, 2018
Criminals are acquitted and actually celebrated
BREAKING: Imelda Marcos acquitted on 33 criminal counts, denial of government panel's inhibition bid against trial court judge, SC says.

READ MORE: https://bit.ly/2psikVS

Posted by MANILA BULLETIN on Friday, September 21, 2018
We aren't blind. We know the truth. #NeverAgain
What's your horror in the modern age story? Share it with us below!