Poke has been around for a while, and there's a reason why a lot of food parks and pop-ups along the metro have it: it's new, exciting and healthy. Originated from Hawaii, poke is made from marinated cuts of fresh seafood served over a bed of rice. But it's not just your typical seafood—it comes with a lot of playful flavors for different types of diners.
If you're new to the poke game and want to explore this unique food adventure, look no further than Poke Poke. They opened their first branch in Estancia last year, and now with four branches, they continue to establish themselves as the "purveyors of poke." They have an extensive menu that is guaranteed to excite every palate. There's just something for everyone! Explore your food options and take your pick from these yummy bowls from Poke Poke:
8. Gangnam Style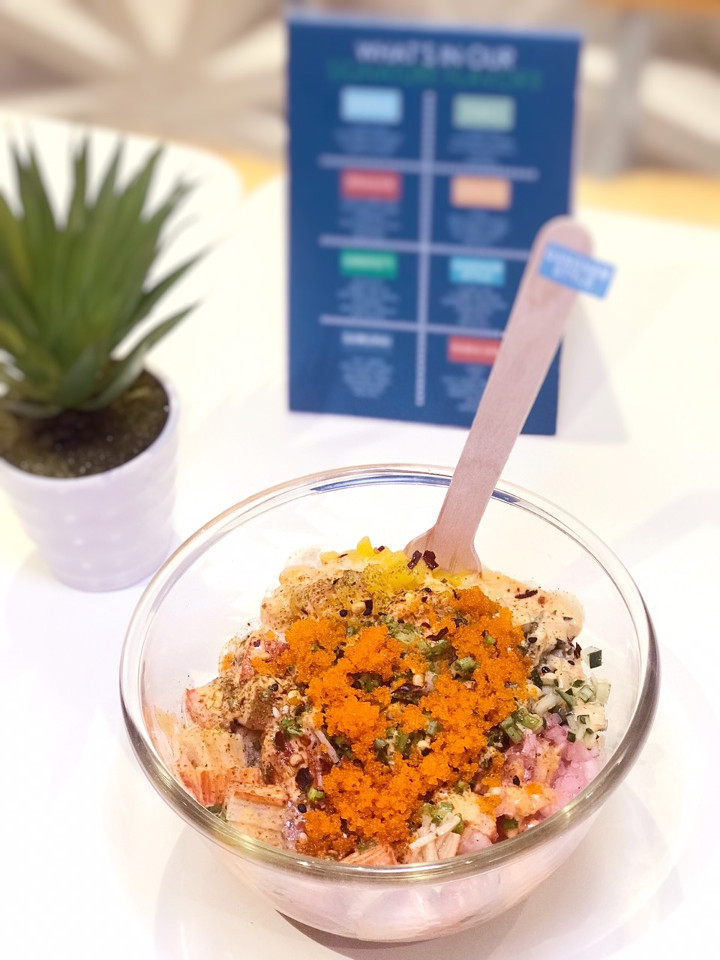 If you're a fan of Korean food, then Gangnam Style is for you. This bowl is a combination of Korean-inspired flavors: kimchi aioli and sriracha aioli, mixed with salmon, kani, and rice. Sprinkled with shoyu and ripe mango bits, it's a sweet and spicy poke that will satisfy your Korean dish cravings!
7. Cali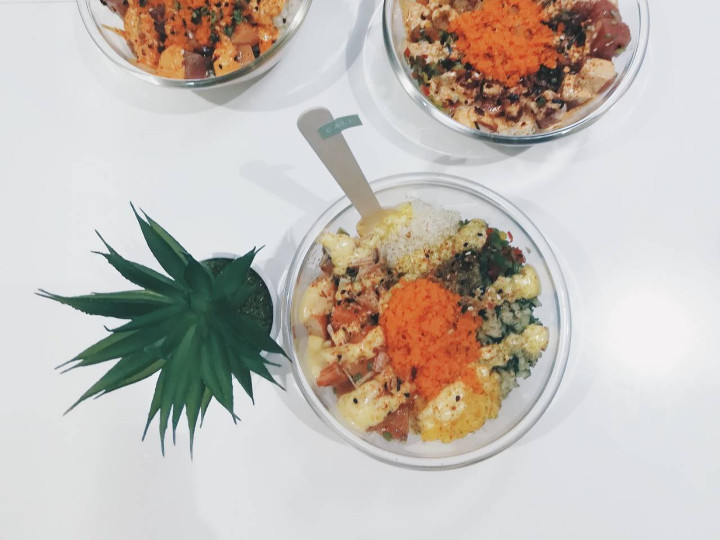 Cali is the poke version of the all-time favorite Californian maki. It's a delectable mix of salmon, kani, white onions, and cucumber topped with bell peppers, ripe mangoes, avocado, and mangonnaise. It's like eating a deconstructed Californian maki: they have the same delicious taste! Did we mention that it comes with Japanese rice?
6. Unaju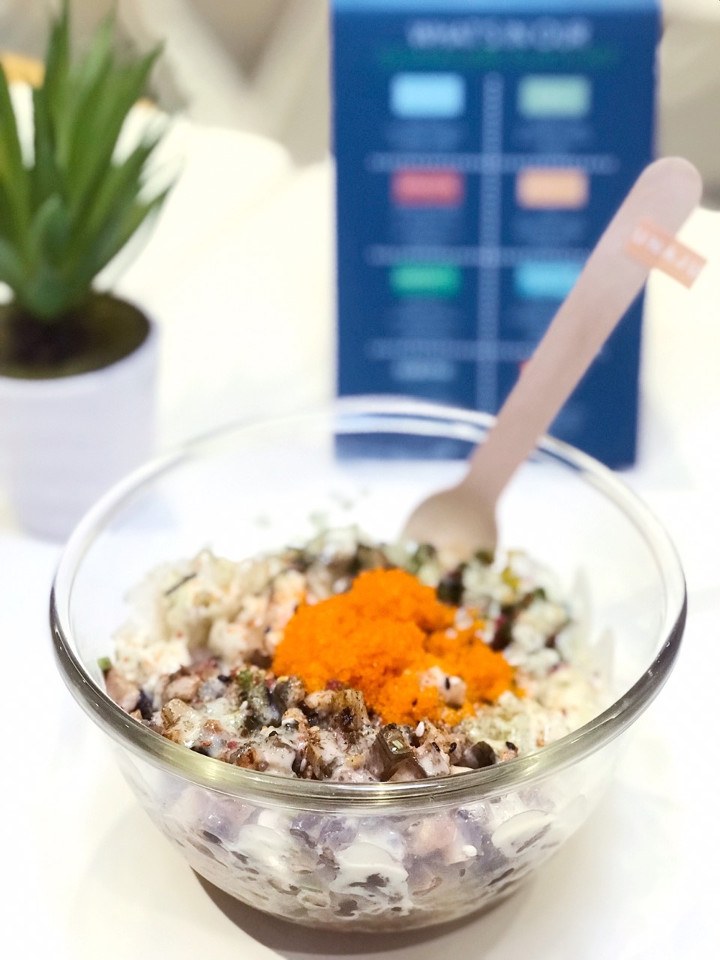 Perhaps what we love about unaju is the abundant serving of its star ingredient: the unagi, or freshwater eel that is evident in every bite. It comes with the veggie goodness of mesclun, cucumber, radish, and white onions—all mixed with the indulgent flavor of wasabi aioli. It's the perfect bowl if you want to go Japanese!
5. For the Rich Only
If you have money to splurge, go all out and try For the Rich Only. The juicy beef tenderloin will surely excite your palate, along with the thrilling mix of crispy bacon, soft boil egg, and garlic yogurt. Go on a food adventure with this super tasty bowl, which also comes with white, red and green onions poured with truffle oil, and feel like a royalty with the quality taste and healthy ingredients.
4. Spam Musubi
Spam Musubi may not be a poke bowl, but Poke Poke's flavorful take on this popular Hawaiian snack deserves a spot on this list. This sushi-like roll has a distinct flavor that will surely delight your senses: it's a combination of spam, soft rice, bits of spices wrapped in a strip of nori. This will be your new favorite on-the-go snack!
3. Dragon
Dragon is seafood overload: it contains salmon, shrimp, and unagi dressed with mangonnaise and sriracha aioli. It also has ripe mangoes and feta cheese which makes the flavor even. This is one of the bestsellers among the bunch, so it's not to miss!
2. Sexy Bowls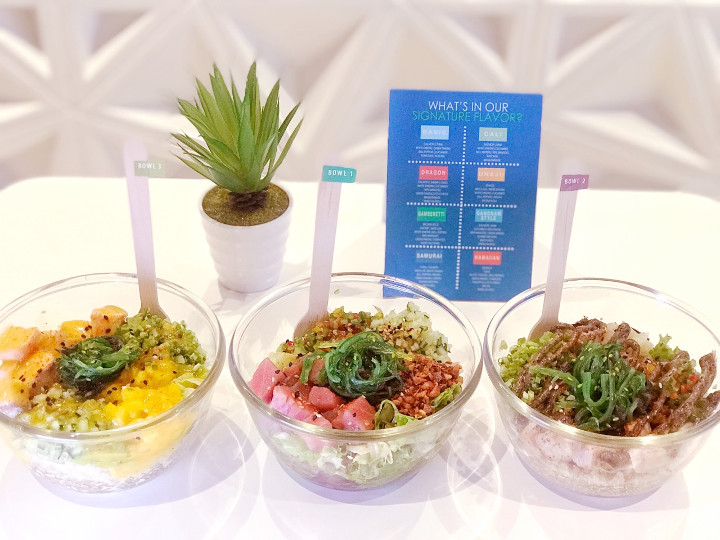 Looking for a guilt-free meal after an intense workout routine? Poke Poke introduces sexy bowls, which has three different flavors for the calorie conscious. Their ingredients are carefully selected to give you an even healthier food experience, and each flavor also comes with cold-pressed juices to complete your meal.
1. Create Your Own Bowl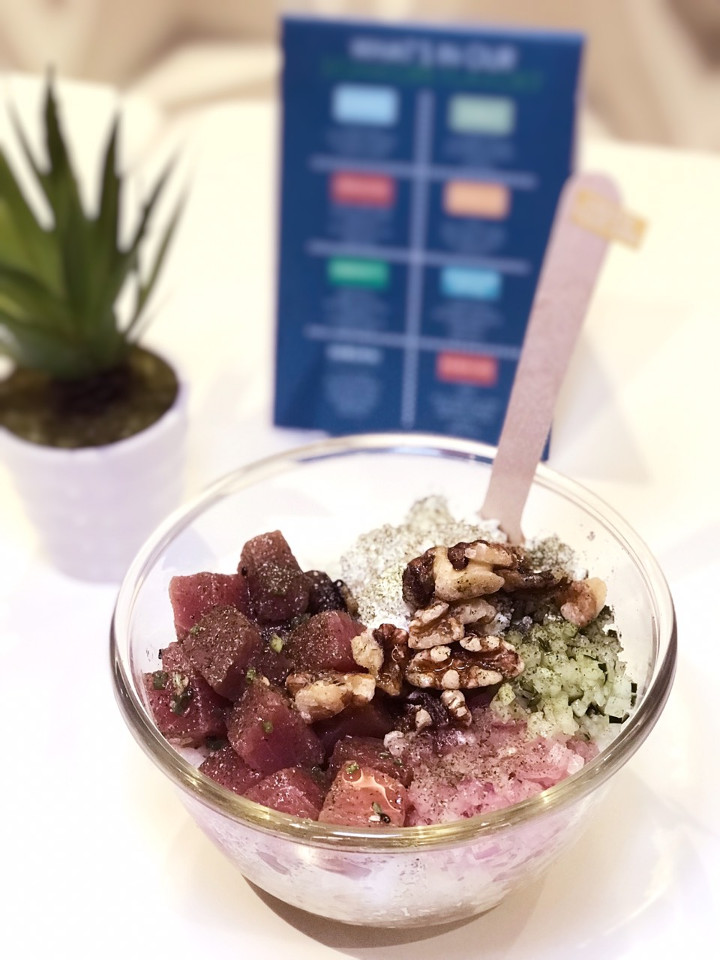 One of the best things about Poke Poke is they allow you to build your dream poke bowl with the flavors of your choice! You can choose from their unlimited selection of fish, meats, sauces. Don't worry, all ingredients are designed to complement each other, so don't hesitate to pick the ones you like to try. Go ahead, pick all the seafood.
Visit Poke Poke branches at Estancia Mall, SM Aura, 8 Missouri Greenhills and SM Megamall.
Ever tried Poke Poke? What's your favorite bowl? Share with us in the comments section below!