For many, staying in to binge-watch shows with a huge bowl of pancit canton beside them is the very definition of a LIT night. No need to change out of pajamas, brave the formidable Manila traffic and engage with other human beings—a scenario that's almost too good to be true.
Indeed it is. Unfortunately, you can't stay in La-la Land forever. Your friends' ultimatum demanding you to finally grace them with your presence will bring you down to Earth. But, don't worry—keep your cool.
Take the wheel in deciding where to go next weekend! We've got 8 bars and clubs with the best food, so you can still watch a show (i.e., your friends on unli-selfie mode) while munching on incredibly satisfying grub.
Lan Kwai Speakeasy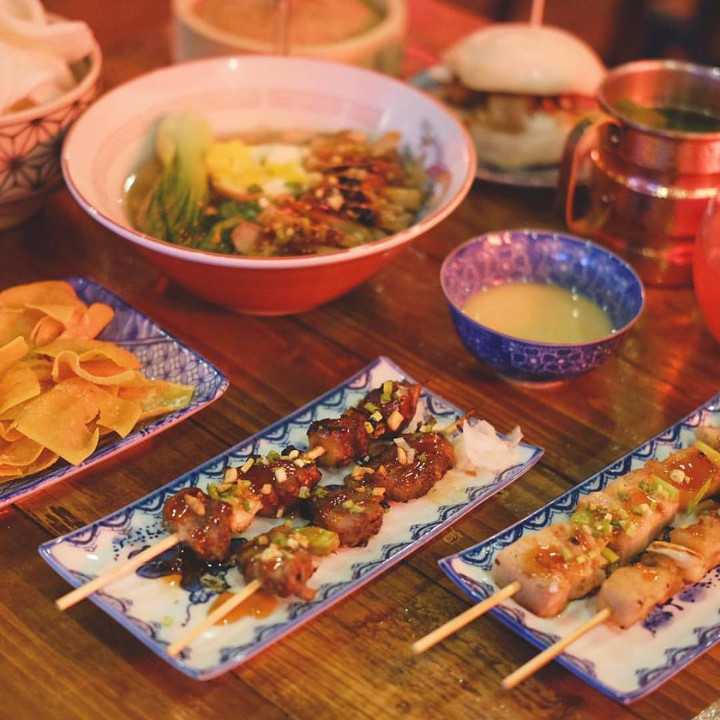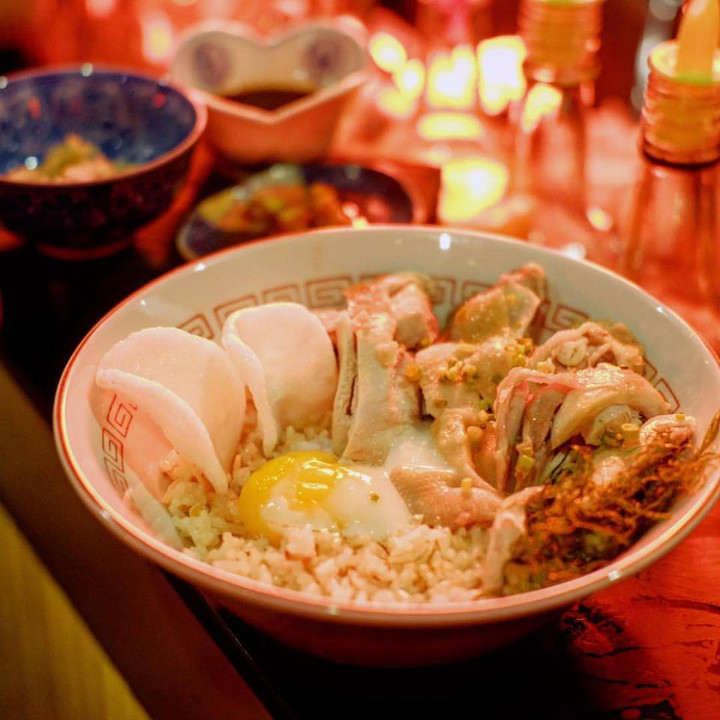 42 Esteban Street, Loyola Heights, Quezon City
0917 805 0180 | Facebook
Open Monday to Saturday from 11am to 2am
Budget for two – P800
Quezon City hosts a tiny, delicious piece of Hong Kong nightlife, and it's in the form of Lan Kwai Speakeasy. Greatly inspired by iconic Lan Kwai Fong plus the 1800's speakeasies—an odd combo that totally works—this bar puts as much importance to what you eat as to what you drink and feel. Look forward to savoring Hong Kong cuisine like Shao Kao skewers, Chinese noodles, stuffed Baos and dimsum.
Tipsy Pig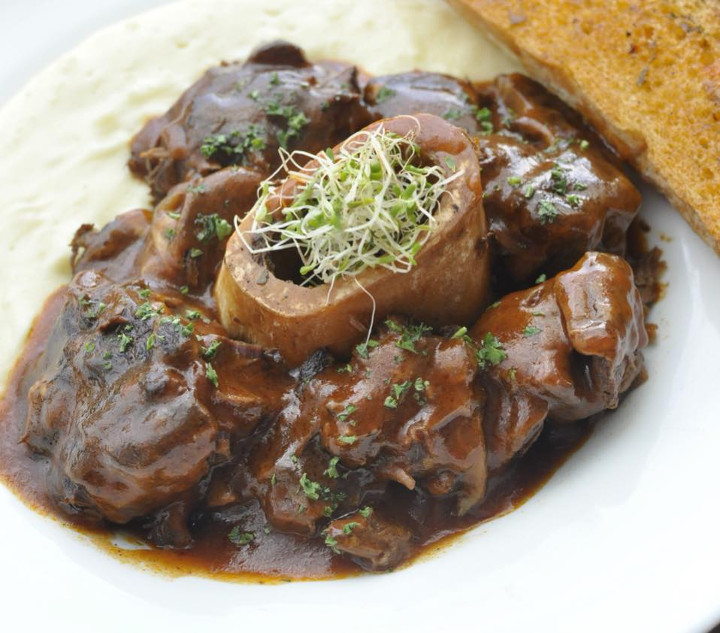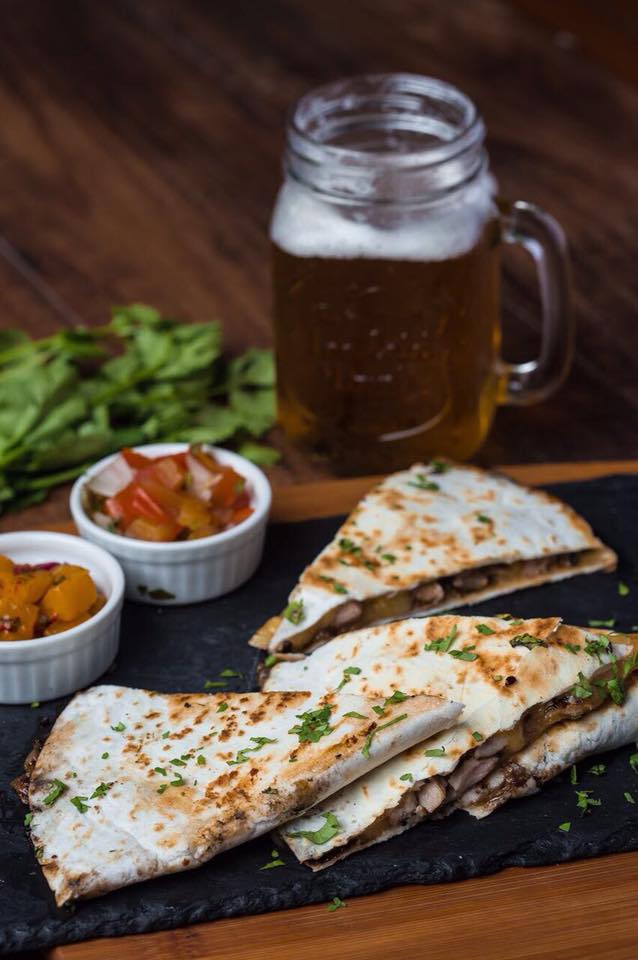 Forbestown Road, Burgos Circle, BGC, Taguig City
(02) 952 6877, 0956 912 7912 | Facebook
Open Sunday to Thursday from 11am to 3am, Friday & Saturday from 11am to 5am
Budget for two – P800
Tipsy Pig goes above and beyond typical, boring bar chow. They have big plates and mains that are absolutely worth a visit even without drinking plans. How do Jack & Coke BBQ Ribs, Brisket Pares and Crispy Belly Pizza sound? And for snackage to go with your poison of choice, don't miss Tipsy Pig's Sisig Tacos!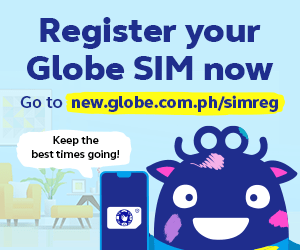 59C
Unit 59C Paseo de Roxas Street, Urdaneta, Makati City
0917 845 7965, (02) 501 9732 | Facebook
Open Monday to Saturday from 9am to 1am
Budget for two – P1300
This co-working space doubles as a chill drinking spot serving fantastic food. Here, you'll get to enjoy modern interpretations of Asian cuisine. Just some must-trues are the Asado Floss Pao, Frynanese Chicken, and Asian Goreng.
Downtown & Halsted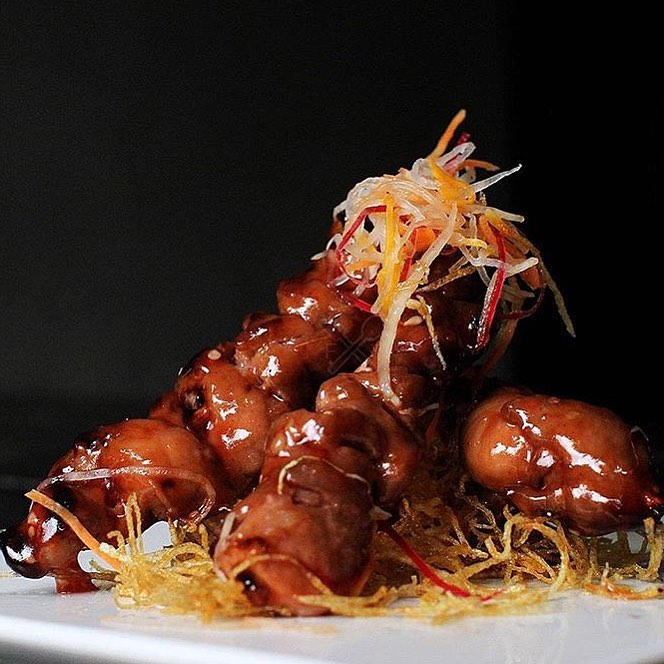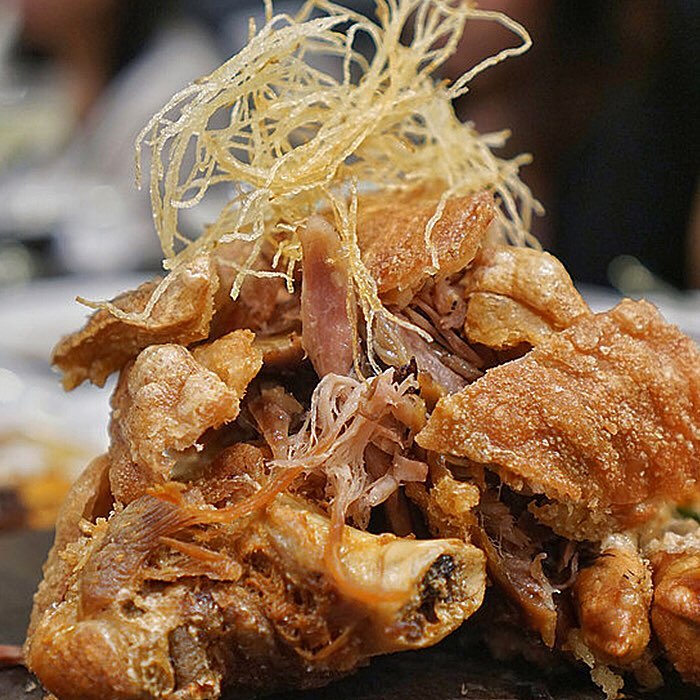 GF Burgos Parklane, Forbestown Road, BGC, Taguig City
0977 787 2406 | Facebook
Open daily from 11am to 3am
Budget for two – P1300
Chef Marco Legasto of Abuela's and Prime 101 is in charge of Downtown & Halsted's kitchen, so rest assured you're in good hands. The same goes for the cocktails, as Singapore-based mixologist Jason Grey definitely knows what he's doing, to say the least.
Expect well-executed modern fusion food like Adobo Gyoza, Sisig Quesadillas, and Truffle Baked Oyster. And if it was especially hard to get out of the house, treat yourself to Chef Marco's sublime Steak Platter.
The Belle & Dragon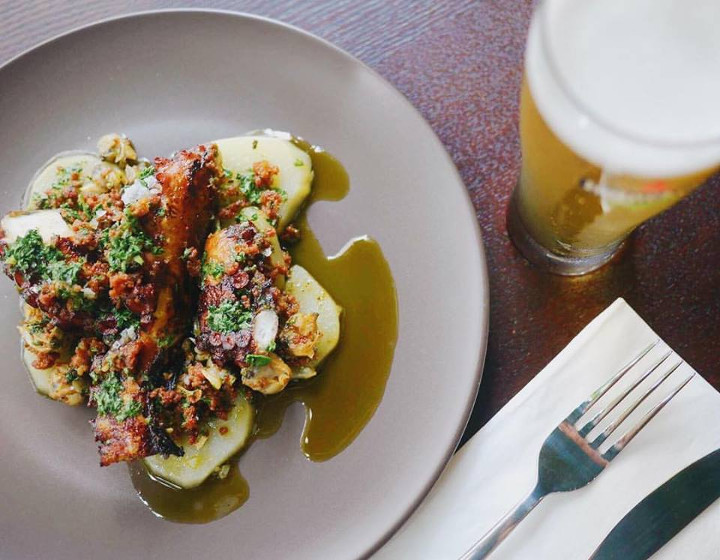 100 Don Carlos Palanca Street, Legaspi Village, Makati City
(02) 625 8828 | Facebook
Open Mon to Wed from 11am to 2am, Thurs to Sat from 11am to 3am, Sun from 11am to 11pm
Budget for two – P1800
Remember the fantastic, gone-too-soon restaurant 2nd's? Well, the owners have shifted their attention to another concept—one that's boozier and more upbeat, but still with excellent grub. Come to Belle & Dragon for gourmet comfort food with the likes of Stuffed Meatball Mac, Four Cheese Grilled Cheese and Caramel Banana Pancakes.
Locavore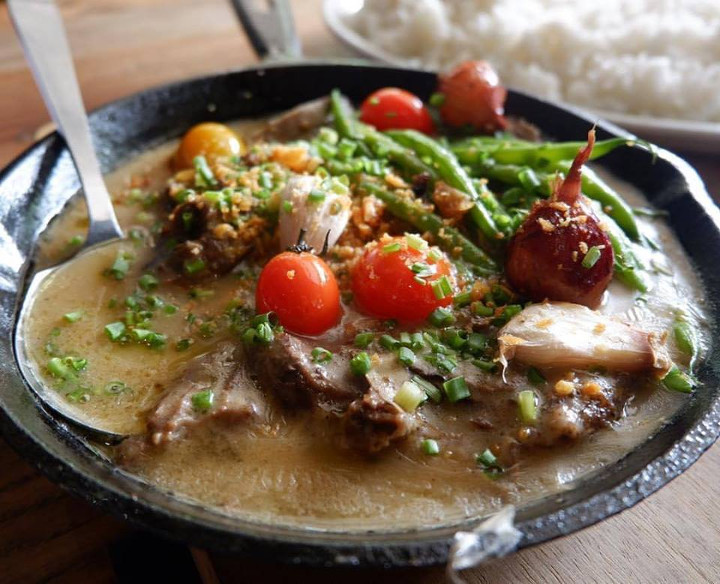 Locate the branch nearest you here | Facebook | Website
Budget for two – P1100
When the party's at Locavore, can you even resist their Oyster Sisig, Kare Kare Wings or Sizzling Sinigang? Resistance is futile, even with your favorite Netflix shows out. Locavore's innovate take on Filipino comfort food awaits!
Crying Tiger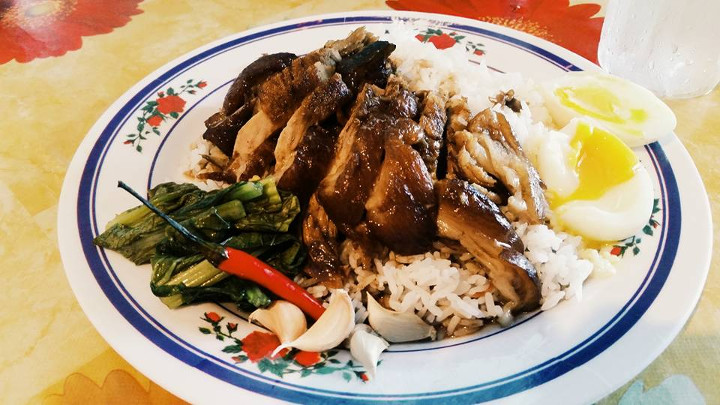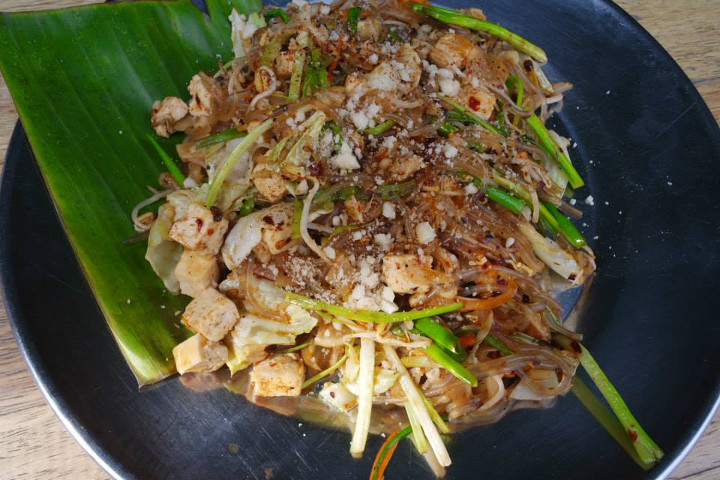 4986 P. Guazon Street, Poblacion, Makati City
(02) 894 1769 | Facebook
Open Sunday to Thursday from 4pm to 1am, Friday & Saturday from 4pm to 3am
Budget for two – P600
Affordable and delicious Thai food is quite hard to find in Manila, which is why Crying Tiger is very much worth dragging yourself out of bed for. This Poblacion gem is a casual, cool joint serving tasty Thai street food. Pair their refreshing Asian cocktails with Satay, Pad Thai, Beef Rendang and a plethora of scrumptious others. Vegetarians will have plenty of options, too!
Yes Please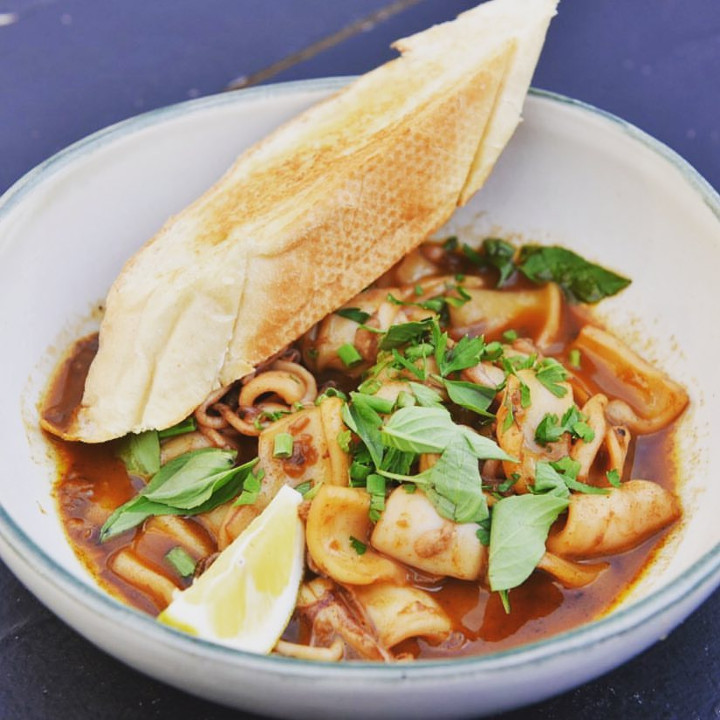 11th Street corner 38th Avenue, BGC, Taguig City
0917 140 7777 | Facebook
Open Monday to Saturday from 6pm to 3am
Budget for two – P1000
One of the owners Erwan Heussaff conceptualized Yes Please as a 90's dive bar where people can come to dine, have a drink and meet people. None of that have dinner somewhere else, pre-game another place and finally stay at a club for the night nonsense. While the cocktails will surely solicit ooohs and aaahs, the food will definitely satisfy as well. Try the Squid a la Pobre and Garlic Steak Rice.
Where are you taking your friends this weekend? Sound off below!