How close are you and your friends? Maybe you share dirty little secrets with one another, but do these secrets get as dirty as poop? This barkada of seven in Australia takes things to the next level by documenting their bowel movement together through a spreadsheet — and of course, a Tiktok video series. It's aptly called The Poo Diaries.
The Shit Sheet
The group created a Google Form, where members of the barkada can input the details of every time they take a dump. It asks for the pooping date, the pain measurement, the Bristol stool scale, the color, any medications taken, "and everything you could possibly think of." If they want to be extra detailed, there's even an option to upload a photo. TMI, but you do you!
The Poo Diaries
After collating their data from the spreadsheet, the barkada gives updates on their Tiktok account, summarizing how the group did as a whole for the past few days. As of writing, they have over 111,000 likes and 11,000 followers on Tiktok. Yes, thousands of people are invested in this barkada's dumping habits.
The gang also occasionally makes predictions about what their poops will be like. Other times, they respond to comments, which range from concerns about a member's poop data to teasing remarks on how often another takes a crap.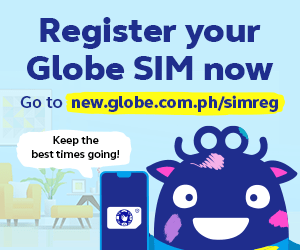 The Global Shit Sheet
According to the barkada, there were originally only two people using the spreadsheet, nicknamed "Constipation Queen" and "Queen of Diarrhea." They started documenting their bowel movement on New Year's Day and sharing their data on Tiktok just a few days after.
Such a weirdly unique type of content quickly went viral, and viewers immediately commented that they want to join in on monitoring their own dumps. Hence, the Global Shit Sheet was born.
Aside from the questions from the original Shit Sheet, the Global Shit Sheet also asks for your Tiktok username and which country you reside in. According to the barkada, in the first two hours since the Global Shit Sheet was launched, over 200 people have submitted their poop data, and the comments were absolutely and hilariously real.
For more content on crap, you can follow the Poo Diaries on Tiktok — or even submit your own dump diary through the Global Shit Sheet.
What do you think of the Poo Diaries? Will you join this crap community? Tell us below!
Follow us on Facebook, Twitter, Instagram, Tiktok, and Youtube for the l8est entertaining, useful, and informative lists!