After the whole year that was January, we're now conquering February and looking forward to better days ahead. And part of this is everyone's anticipation (or dread) for February 14, Valentine's Day. Since it's fast approaching, we're spotlighting the characters that emerge out of the woodwork each VDay. Do you know some of them in real life? 
Single and ready to mingle
What's Valentine's Day without people trying their luck on love? And what better way to let everyone know you're single and ready to mingle other than announcing on social media that you're free for dinner on the 14th? These members of the single squad are ready to conquer the dating scene with their warm and vibrant spirit. 
The galit sa mundo
They're the ones who always blabber about how they don't care about Valentine's Day but continue to post about it anyway. The irony of it all! You'll always spot them saying: "walang forever!" somewhere and talking about how Valentine's Day is just another capitalist invention to rake in money. Hopefully, they also bring this kind of energy to issues like discrimination and abuse in our society.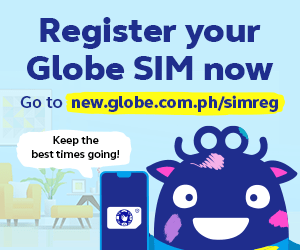 Hugot dito, hugot do'n
Move over, Moira Dela Torre! Before everyone got obsessed with heartbreak anthems and main character moments, Pinoy internet culture already had hugoteros and hugoteras who created the most heart-wrenching lines on everything about love. With such somber posts, some would make you wonder "who hurt them?!"
Happily single
Some singles are always on the lookout for new romance. But there are also the folks about the idea of facing life alone. While they don't look at relationships as a bad thing, they don't consider it a priority, either. These happily single folks don't have any bitterness in their souls and genuinely want the best for everyone. After all, Valentine's Day can be a celebration of all forms of love, not just the romantic.
Valentine's Day Gift Guide: Where to Buy Cakes and Chocolates for Your S.O.
Valentine's Day Gift Guide: Where to Buy Cakes and Chocolates for Your S.O.
Meryl Medel | Feb 03, 2023
The 'Sana all' bestie
It doesn't matter if it's a picture of a couple or success stories of finding a partner, you'll always encounter these people screaming "Sana all!" on Valentine's Day. And sometimes even on regular days. If they could tattoo the statement on their forehead, they probably would. Yes, it can get old, but you would always see them cheering for others' romantic endeavors while living vicariously through them. 
The 'Tara shot' buddy
Speaking of besties, we all have that one friend who always invites us for get-togethers with ice-cold booze to pair it with. They don't really care if it's V-Day or not, but Valentine's is a great excuse to grab a drink. This person is also your go-to when things go south in your relationship (usually they're there to tell you "Tara shot!"). You can always count on them to give love advice while pouring you a drink. 
The one in a situationship
What can we say? Gen Zs and millennials don't run out of dating terms. ICYDK, a situationship is an non-exclusive or undefined relationship between two people. Basically, it's the modern name for "Mutual Understanding" or "It's complicated". Folks in a situationship will either avoid Valentine's Day like the plague or get together as something a little more than friends but less than lovers. If this setup sounds familiar, be warned — it can get messy if you won't put a label on it soon.
Happily in a relationship
Couples amp up the sweetness every February. Edi kayo na! No, seriously. Couples who are in a happy and healthy relationship make us believe that true love still exists somewhere in this crazy universe. You can't help but feel ~*kilig to the bones*~ every time they post sweet photos, intimate date nights, or matching OOTDs.
Follow us on Facebook, Twitter, Instagram, Tiktok, and Youtube for the l8est entertaining, useful, and informative lists!