8 (Relatively) Accessible Places to Catch The Pope in His 2015 Visit
Jan 6, 2015 &nbsp • &nbsp Tim Henares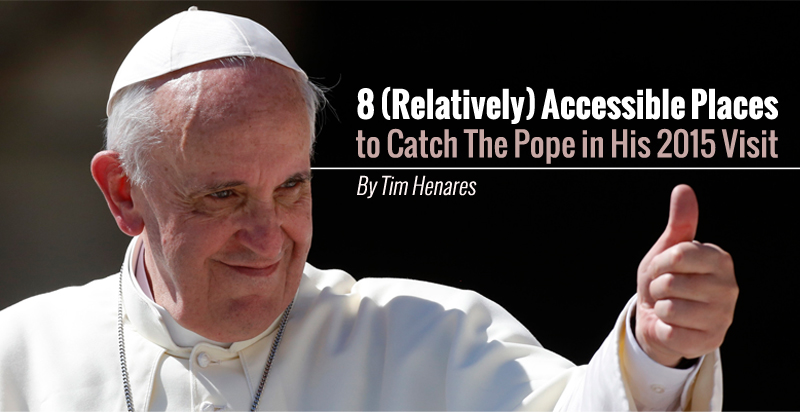 The fact that there is a lot of fanfare surrounding the spiritual leader of one of the biggest Christian denominations in the world is visiting the Philippines should come as no surprise to anyone, regardless of religious affiliation, or lack of it. Many people want to see him, and hope springs eternal that his visit doesn't include an interview with Kris Aquino.
Having said that, if you wanted to meet or at least just see the Pope in the flesh, here are some of the stops on his itinerary that are feasible for you to swing by. When we say "feasible," we of course mean that relatively, considering the sheer amount of human traffic you will likely encounter in the entirety of the pontiff's stay.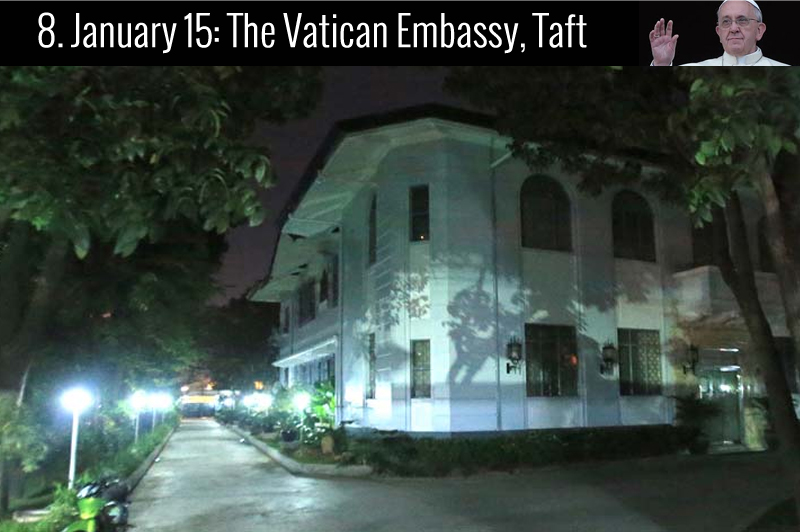 Why Here? This is his first stop after getting off the plane. Wherever he heads afterwards might be subject to last-minute changes, but this stop is the least likely to change out of any of them. Furthermore, there are a lot of places in the Taft area to camp out while waiting for the Pope.
Watch Out For: Bait and switches. Until he's in an actual Popemobile, you might be following the wrong car.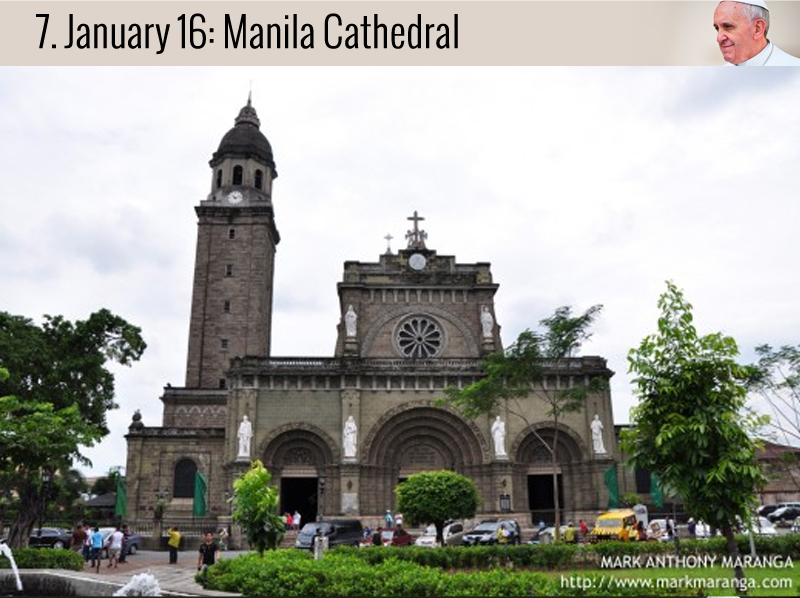 Why Here? No doubt, political activists will be present just as much as devotees in the Malacanang presidential visit, where an aging old Catholic man with no sex drive gets to meet Pope Francis, so the Manila Cathedral would be a far more peaceful alternative to head onto. Let's just hope that announcing the Popemobile as not being bulletproof doesn't give some people funny ideas, though.
Watch Out For: Surprise stops for poor people. The current Pope isn't known for sticking to schedule if there is an opportunity to spread goodwill that he could take.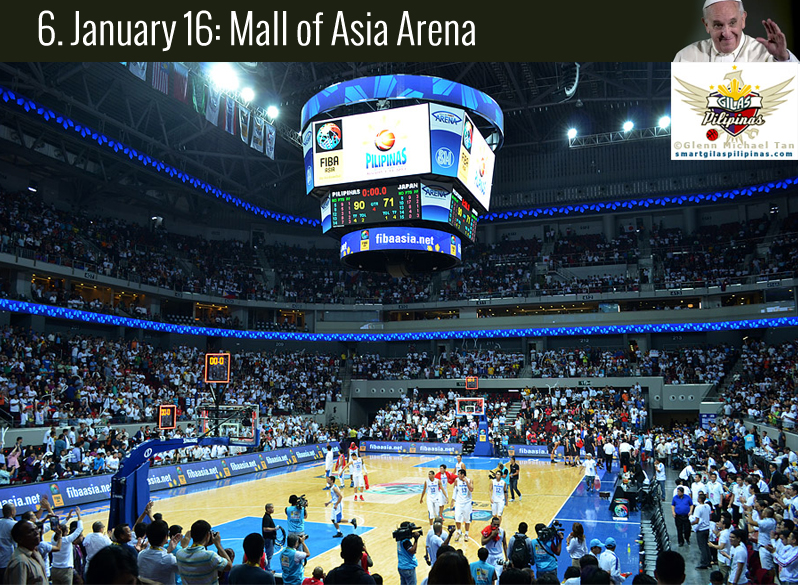 Why Here? The MOA Arena area is huge! True, there will be unbearable traffic to deal with here, but this stop is specifically for the Pope to meet certain families, albeit which families, has yet to be specified.
Watch Out For: A way to figure out if you could be one of the families he will meet here. Maybe ask your local parish, if that's your inclination?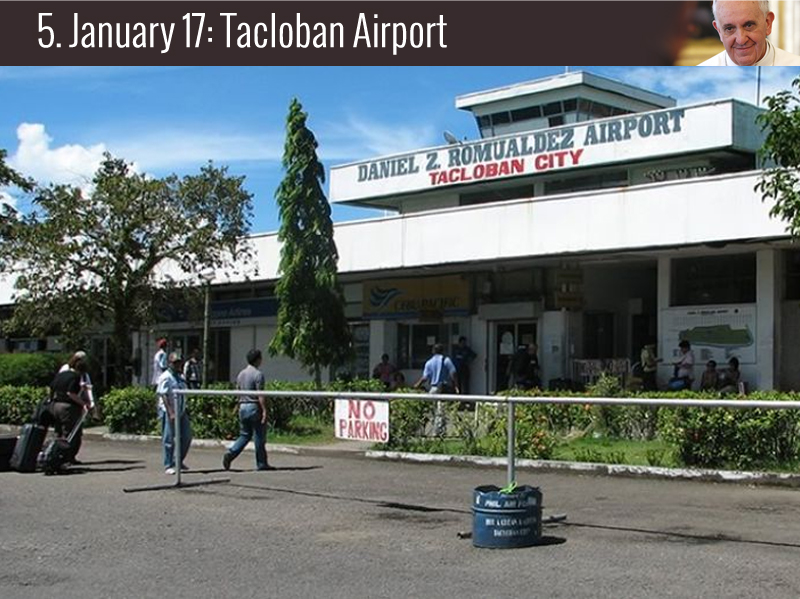 Why Here: So you can put your money where your mouth is. Help out in Tacloban while you're there. They still need it. Possibly seeing the Pope is just a bonus.
Watch Out For: Epal politicians. This is where they will be likely to congregate.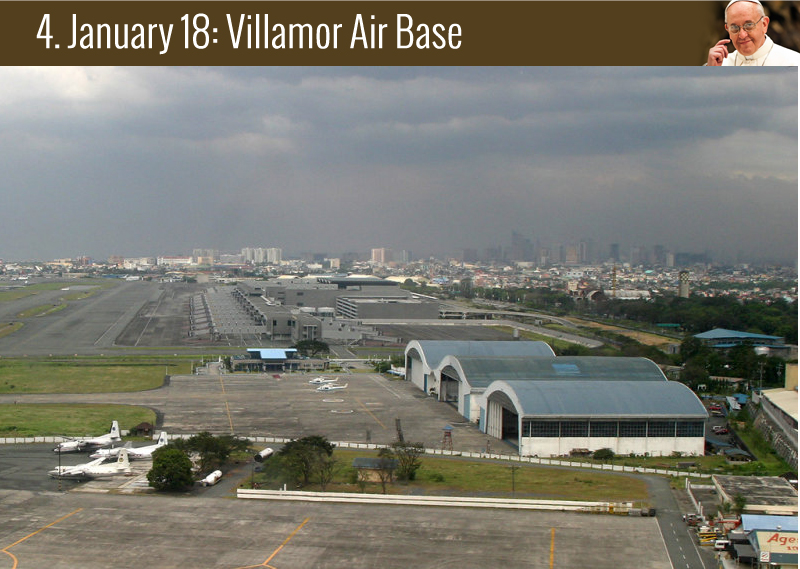 Why Here: The Pope touches down here after his Leyte stop. He's likely to find downtime here and extra energy to entertain people.
Watch Out For: Overzealous military personnel.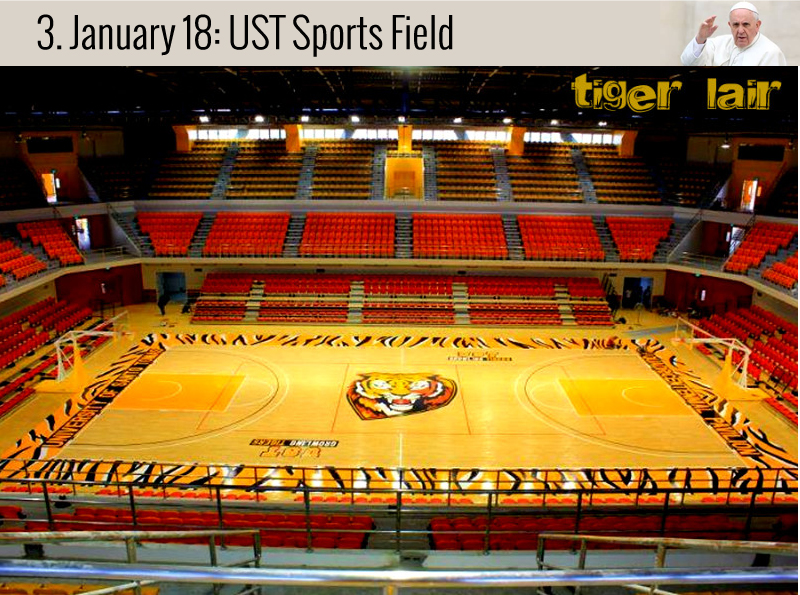 Why Here: It was a place designed for the Pope to meet with the youth. It means that proper precautions have been taken to make this place bearable
Watch Out For: Activists, I guess? It's their right to not like the whole visit thing, though, what with how it halts everything in the country at the expense of every other person who may or may not share the same religion. We feel that way whenever the INC do their missions, after all.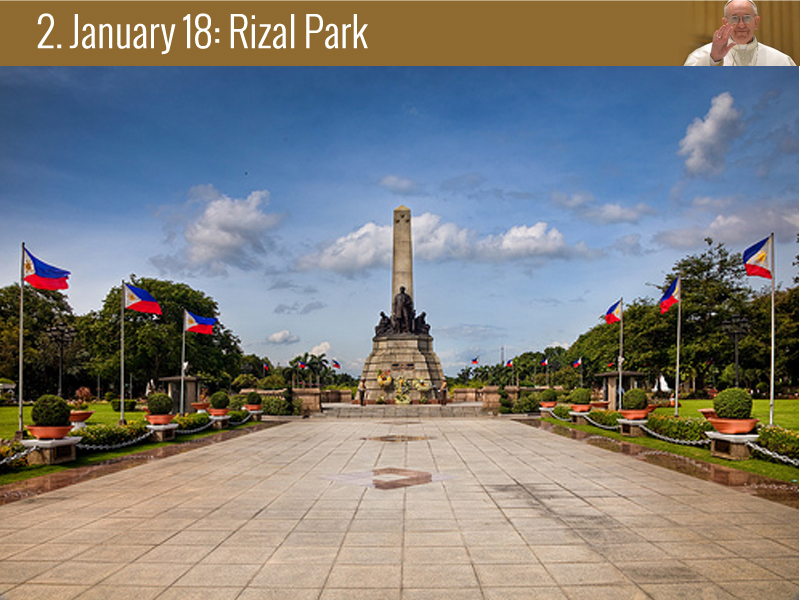 Why Here: The concluding mass will be celebrated here. Most likely will have the most number of people around, though.
Watch Out For: That eyesore of a construction marring the view of the Rizal monument. Yuck.
Why Here: No hassle. No traffic. No jockeying for position. As easy as it gets, right? Meanwhile, the money you would have spent trying to follow him around could be sent to relief efforts in Tacloban instead, which I'm sure the Pope would be happier about.
Watch Out For: How many newscasters proclaim that they are witnessing the greatest moment of their careers. It's going to be a tired cliche by the end of the visit.
Got any more spots to suggest? Share them in the comments section below!