Pope Francis received quite a backlash from netizens after suggesting that people who opt to have pets over children are selfish. The head of the Catholic church spoke about parenthood over a general audience in the Vatican last Wednesday. He went on to say that not having kids "is a denial of fatherhood and motherhood and diminishes us, takes away our humanity." Those statements simply didn't sit right with many. If you're someone who has chosen to live your life caring for your pets instead of having children, the Internet is here to tell you that that's okay. Here are 8 reasons why it's not selfish to be a full-fledged pet parent for the rest of your life.
Not everyone has the privilege or capacity to have children
There are couples out there who are unable to have children of their own for biological reasons. Even if they had a desire at one point to start their own family, some don't have that choice. So they choose to channel their love into their pets instead. Pope Francis did recommend that couples in this situation should consider adoption, but there's nothing wrong with just fully embracing pet parenthood.
8 Reasons Why Many Filipino Millennials Don't Want Kids
8 Reasons Why Many Filipino Millennials Don't Want Kids
Kaira Guererro | Jun 04, 2021
Parenthood is not for everyone
Admittedly, some of us are not emotionally equipped to have children of our own. Some have suffered through a messed-up childhood and have been on the receiving end of bad parenting. Some might even have mental health disorders they don't want to pass down to their future kids. And some simply do not want kids.
Parenthood. Is. Hard. It's more than just having a "mini-me" and all the cute stuff you see on Instagram. It requires a lot of sacrifice and responsibility — guarding a life entrusted to you. Admitting that you can't handle that kind of responsibility is the opposite of selfishness. It means you've thought about the circumstances before plopping a kid into the world and simply hoping things work out for the best. You know what's actually selfish? To have kids and then neglect them while they grow up.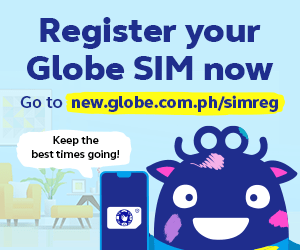 Pets are family too
Why can't a family be complete with just you, your partner, and three (possibly more) happy pets in your home? You can raise pets with the same love and affection you could give your kids. Having watched your furbabies grow and being with them every step of the way, they've earned the title to be your rightful "babies" and "kids."
You've got other responsibilities to take care of
Some of us have so many responsibilities that adding the burden of raising a human being just seems unthinkable. There's the stack of bills on the table, a job that demands your attention 24/7, and siblings and parents you might need to take care of. And maybe when you've finally taken care of these responsibilities, you could be pushing 40 and still with no family plans in mind. And that's okay. It's not selfish to want more time for yourself and not spend the rest of your life chasing your kids around.
You've got a limited financial capacity
Both kids and pets are expensive, but with the latter, you obviously don't have to shell out as much dough. Pets require regular grooming and trips to the vet for checkups. If they get ill, you'll have to pay for their treatment and medicines too. Not to mention all the bags of food you'll cycle through and the cute accessories you simply
have
to spend on. But that doesn't compare to the financial obligation of having a child. With children, you'll have to pay for over two decades of education fees, healthcare, and other needs. Can anyone blame couples for simply choosing to live within their means?
8 Cute and Com-fur-table Pet Beds For Your Pawsome Furbabies
8 Cute and Com-fur-table Pet Beds For Your Pawsome Furbabies
Meryl Medel | Aug 12, 2021
Everyone has a different goal in life
Your ultimate dream could look like this: Living with your partner in a high-rise condo, two full-time high-paying jobs you both enjoy, and the freedom to go wherever, whenever. With kids in the equation, that picture might look a bit different. So you decide to not have kids but instead have your half a dozen dogs greet you at the door whenever you get home. Pets can be needy little creatures, but they do allow more freedom you need to chase after goals in life. And if your ultimate life goal isn't to start a family before 30 years old, don't let the older generations tell you you're on the wrong lane.
Some even get pets for parenting practice
Pope Francis should chill. Maybe the "crazy cat lady" neighbor or the "fur baby enthusiast" on Instagram is only taking things 
real 
slow. Maybe it's their way of preparing for life with a real kid — a trial, if you will. Pets are great for parenting practice after all. They poop, they cry, they eat, they demand hugs and cuddles, and even ruin things around the house. Huh. That kinda sounds like an actual baby. Some couples might be testing their patience and ability to care for an actual baby via their experience with their fur baby. But somewhere along the way, they might realize they're not fit for the actual parenting.
Have you seen the state the world is in?
Is it selfish if you want to spare more people — a.k.a. your potential kids — from growing up on this chaotic Earth we're living in? Worsening climate, a pandemic that has affected the whole globe, violence in the streets, a chaotic government. For some people, it's enough to find someone to weather through this life with. But to willingly bring another soul into the world is a different case.
All this is to say that the lack of desire to have kids is not criminal. Pope Francis might have had good intentions, but people should never be shamed for making a decision that they probably thought long and hard about. In the end, it's every person's choice whether they choose to raise their own kid or adopt a stray doggo and treat it as their family. The definition of "family" and a "happy life" varies from person to person just like how for other couples it might mean four kids running around the house. We should respect everyone's decision. To end, let's revisit the immortal words of the great prophet Bobbie Salazar from Four Sisters and a Wedding: "Don't make comments about my personal life because I don't make comments about yours."
What do you think of Pope Francis and his statement? Share your thoughts with us in the comments.
Check us out on Facebook, Instagram, Twitter, and YouTube, and be the first to know about the latest news and coolest trends!