It's gift giving szn once again and we're all out here scrambling to find the best ones for our Monito and Monitas slash Secret Santas. Hunting for the perfect gift could be tough especially if you're a bit strapped for cash. But luckily, you don't need the perfect gift — you just need a practical one and we guarantee your Secret Santa will be pleased. Here are some practical and smart gift ideas you can try.
Pay for their groceries
At this point, even a gift certificate from a grocery store is going to be a gift that slaps. Do you know how much basic necessities cost nowadays? A kilo of onions is now upwards of P300! That's insane! Paying for a month's grocery for your Monito Monita (or even a portion of it) is excellent if not one of the best practical gifts.
Get an elusive Beep card
Ask frequent train commuters and they're more than willing to go on a monologue about the shortage of Beep cards in train stations. Although these cards are now available online, they cost P188 each and they don't come pre-loaded. That's an expensive trade considering Beep cards used to cost P100 and already come with a P70 load. But anyway, this practical gift will last your Secret Santa a few years and they will love you for it.
Send them transportation vouchers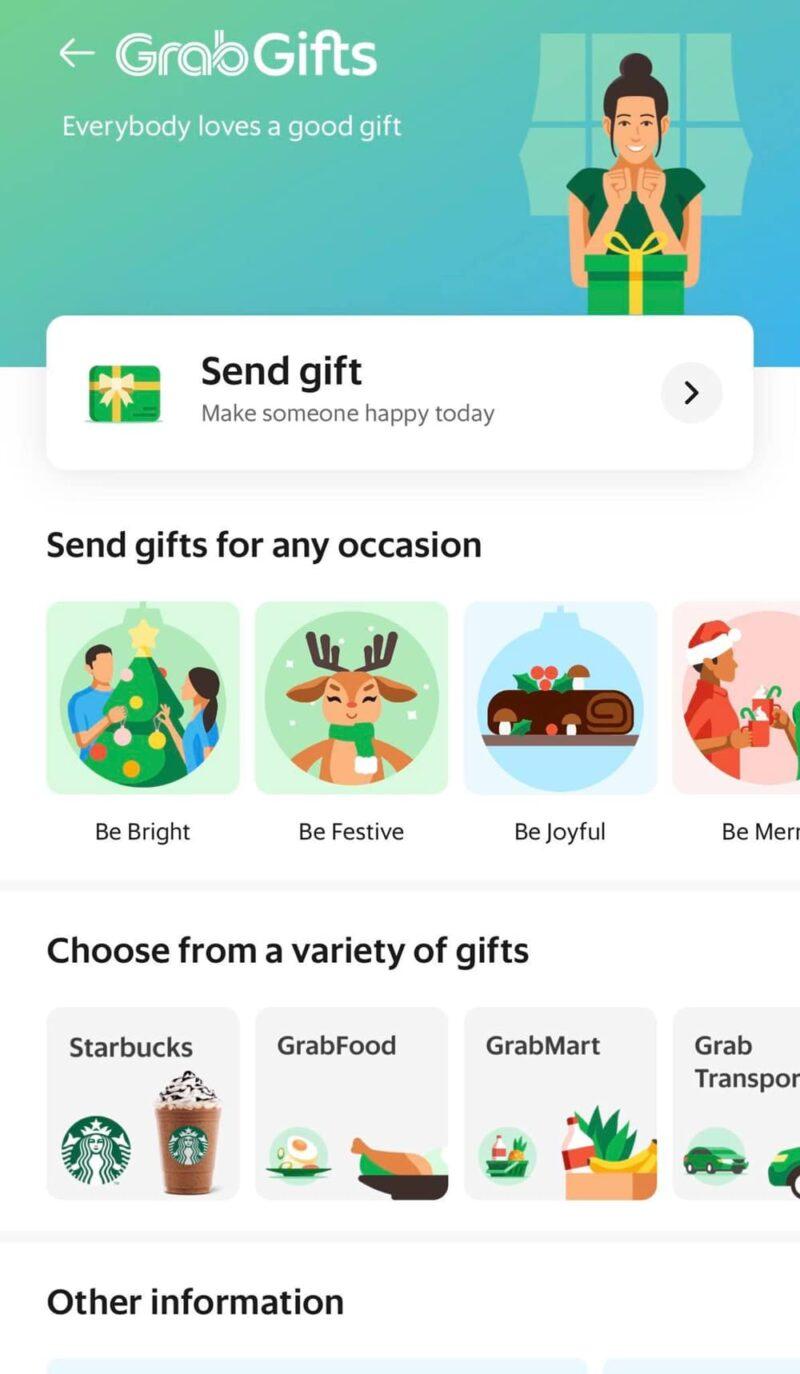 Commuting in the city is a new level of hell, especially with fare hikes and the holiday traffic. So go ahead and gift your Monito Monita with one of the best practical gifts — transportation vouchers. Whenever they need a Grab driver's help to get home (which is probably often), adding to their monthly budget is a huge help. You can send your friend a GrabGift (credits amounting from P100 to P1,000) directly to their app. Trust us, this one's pretty sensible.
Help them get a healthy gut
View this post on Instagram
Let's be TMI for a second here. We don't know about you but recently we've seen too many posts on social media related to people whose bowel movements aren't, well, regular. If you have a friend who has stayed away from the toilet long enough, a bottle of probiotics might set them straight. And we're not talking about Yakult here or the sugary Nestle yogurt, get them a bottle of Ayo! Daily Liquid Probiotics. What? You think this isn't an attractive or flattering gift? A healthy gut is attractive!
Make their wardrobe trend-proof
Okay, let's be vain a little bit. Just because gifts are practical doesn't mean they have to be boring like onions or sacks of rice. It could also be a fashion staple that will last the wearer years and goes with anything in anyone's wardrobe. Like Uniqlo's line of solid-colored tops in various designs and sizes. You don't even have to pay full price; you just have to keep your eyes peeled for the next Uniqlo sale which happens often. You can also check out Cluething PH on Shopee for affordable overruns.
Reward them with entertainment subscriptions

Is a Disney+, Netflix, or Spotify subscription practical in this economy? Maybe not. But it does take our mind off the matters of the real world, AKA the dwindling economy and our impending depression so we say YES, IT IS. Gift someone the chance to escape the real-world evening pockets of stolen time throughout the day. Netflix and Spotify subscriptions start at P149/month while Disney+ starts at P159/month.
Give their pets food

If you have a loved one raising a furbaby, a supply of pet food is always welcome. It's not only the humans who need to be pampered, it's the furballs too. Don't forget to snoop around to know what brand or type of food their furbabies love to eat! You can check out Shopee/Lazada to look for orders or drop by Cartimar or Tiendesitas so you can look around. Maybe buy them a cute toy or a leash too.
Stock up on their pandemic essentials

If there's one thing we will all be needing constantly even in 2023, it's face masks and alcohol sprays. Even if they tell you wearing a mask anywhere is voluntary, we wouldn't feel safe until COVID numbers have consistently dropped. You can snag face masks in boxes from Shopee or Lazada. And if you've got a lot of people to give gifts to but not enough budget, you can also repackage a few masks and empty alcohol spray bottles as pandemic essentials kit.
And when all else fails, give them cash
TBH, this is the most practical gift you could ever give even without the pandemic. Gifting someone cash lets them decide where they would allocate the money for. Imagine if you bought them a towel and some candy when the amount could've paid for their electricity bill. Some might not be comfortable gifting people money but hey, it leaves no room for mistakes and makes people happy.
Have a great Monito Monita gift hunting!
What other awesome practical gifts can you think of? Share it with us in the comments!
Check us out on Facebook, Instagram, Twitter, TikTok, and YouTube, to be the first to know about the latest news and coolest trends!