In her last few days with the Commission on Elections, retired commissioner Rowena Guanzon found herself on the receiving end of a prank food delivery booking. A cash-on-delivery order worth P5,390 arrived in her office, following several other fake orders under her name, according to Guanzon.
LOOK: Comelec Comm. Guanzon's office receives fake, unpaid orders from various food delivery apps since yesterday.

This latest order is worth ₱5,390 booked via an app | @meltlopez pic.twitter.com/I0OwHvKg3H

— CNN Philippines (@cnnphilippines) February 2, 2022

But this isn't the first time a public figure like Guanzon has been the target of prank delivery orders. Ever since the pandemic started and the volume of deliveries increased, many Filipinos — both public figures and private individuals — have suffered from prank orders.
Isko Moreno
Manila Mayor Francisco "Isko Moreno" yesterday exhorted food establishments to reject orders using his office after he was victimized five times by fake food deliveries this week.

Read it here: https://t.co/wJpq0o0cyE pic.twitter.com/Zn3IW6x2TZ

— Manila Standard (@MlaStandard) July 10, 2021

In July 2021, Manila Mayor Isko Moreno received several prank food deliveries in his office. There were two separate orders of pizza in one day, and three separate deliveries of a pork dish, drinks, and more pizza in another. Moreno said that he doesn't order delivery since he eats food cooked in his office kitchen. He instructed food establishments to reject orders that use his office as the delivery address.
Risa Hontiveros and Kiko Pangilinan
In late November 2021, Senator Risa Hontiveros was surprised when one large size lechon worth over P18,000 suddenly arrived in her office. In her Facebook post, Hontiveros said they are looking into legal actions they can take. "Hindi para sa amin kundi para sa mga local businesses at mga riders (not for us, but for our local businesses and delivery riders)," she said. "Kawawa ang mga negosyante, mga empleyado, at mga delivery riders na inaagrabyado"
Similarly, Senator Kiko Pangilinan and his office received a fake food order worth P90,000. According to Pangilinan's statement, his office received a message about the fake order, but they were able to notify the business that they did not make any such order, which allowed them to prevent the delivery. "Pakiusap po sa mga gumagawa nito, hirap na po ang ating mga kababayan sa pandemya, huwag nang manloko pa," the senator added.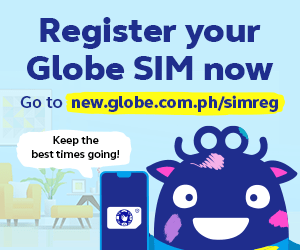 VP Leni Robredo
Even Vice President Leni Robredo became a target of this prank order scam. According to Robredo's Facebook post, three delivery riders brought P100,000 worth of goods from three different merchants, to be paid on a cash-on-delivery basis. Supermarket chain Metromart accepted the return of the goods.
"When I was told about this, nag alala ako sa delivery riders. Sobrang abala sa kanila. Bka akala ng scammers yung burden nasa amin. Hindi iniisip na kinakawawa nila yung riders saka yung mga shoppers nila na nabiktima," the vice president said on her Facebook post. "Sana lang sa panahon ng matinding kagipitan, huwag ng mag isip ng mga panloloko at yung mga maliliit na naman yung mga nabibiktima."
Commission on Human Rights
CHR on Monday, 22 November 2021, was contacted by several businesses for food deliveries that no one in CHR booked or ordered. pic.twitter.com/gbPAogsSbl

— CHR Philippines (@chrgovph) November 23, 2021

In the same week, the Commission on Human Rights (CHR) released a statement about their office being subject to prank food orders. According to CHR, the fake orders were set for cash-on-delivery payment and used their hotline number and public email address.
Celebrities
View this post on Instagram
A few celebrities have also been a target of prank food orders. In July 2021, actress Kris Bernal went viral after she took to social media to reveal the numerous fake food deliveries she received. She had a total of 23 separate deliveries addressed to her home, but with the name of a certain "Jen Jen Manalo."
"What saddens me the most is I'm not the only one affected in this situation but also the Grab drivers who were victims of the fake deliveries. I really hope that there was even a bit of sympathy to the riders. They are the main victims here," the actress said in her Instagram caption.
Regular people like you and me
Public figures aren't the only victims of this modus operandi. Many private individuals have also taken to the internet to share their own experiences of prank orders.
In October 2020, a certain "Mark dela Cruz" placed orders with more than 10 delivery riders, only to have it delivered to someone else's address without paying for it.
In December 2020, a Manila address had 16 delivery riders waiting outside for several fake food orders ranging from P1,700 to P1,900. The orders were placed by two users named "Triple X" and "Keisha Ann Bernabe."
In April 2021, different netizens went viral for sharing similar experiences with fake food orders. One victim in Malabon allegedly ordered several cups of milk tea, while another allegedly ordered P15,000 worth of food.
These incidents have been happening even before the pandemic (see: netizen Krizia de Lara's story on a rider getting a fake order in Solaire in 2019). But such cases were exacerbated when more and more people relied on deliveries after the pandemic began.
Is anyone taking action?
In December 2020, the Department of Trade and Industry (DTI) said they would investigate the prank deliveries with the help of the intelligence or cybercrime units of the National Bureau of Investigation and the Philippine National Police. Trade Secretary Ramon Lopez also mentioned pushing for the SIM registration system to have traceability and accountability with accounts associated in online orders.
The Senate is also in talks about a bill that would protect delivery riders against prank orders. Last January 17, the Senate approved on its third and final reading Senate Bill No. 2302 a.k.a. An Act Providing Measures to Protect Individuals Engaged in Food, Grocery and Pharmacy Delivery Services. The bill will make fake orders and bookings a criminal act in order to protect the public.
Bottom line: Don't do it
Don't even *think* of doing it. For the people doing or thinking of making a prank order, you shouldn't wait for a bill to stop you. You should realize that this is a terribly cruel and unkind act that does no one any good.
You're not only being a nuisance to the alleged recipient, but also the restaurant and the delivery riders. In fact, it could be said that the biggest victims here are the delivery riders who are stuck with unpaid orders that they would need to pay out of pocket. This is a big burden for riders when most of them are already living everyday paycheck to paycheck.
What's your take on this fake order scam?