Where did the time go? Two decades ago life was simple. You were probably a kid thinking your biggest problem in the world was schoolwork you don't understand. The idea of a touchscreen smartphone was a funny futuristic hope and the wonders of an IMAX theater never even crossed your mind. Well, 20 years later, the world has drastically changed which somehow makes us miss the old days. Can you believe these movies are turning 20 years old this 2022? How many of these did you rent from your local Video City or ACA Video?
Lilo and Stitch
Ohana means family and family means nobody gets left behind or forgotten. That classic quote is already two decades old! It's time you introduced your own kids (or pamangkins) to our favorite Hawaiian girl Lilo and her extraterrestrial friend Stitch a.k.a. Experiment 626. Stitch befriends the lonely Lilo who soon finds out he's escaped from his planet and is the most wanted ET in the galaxy. This is simply one of the best movies turning 20 this year!
Ice Age
Let's be clear, even if the most recent Ice Age movie premiered in 2016, every single one of the five theatrical films is a classic. It was in 2002 when we were first introduced to Sid the sloth, Manny the wooly mammoth, and Diego the saber-toothed tiger. The trio formed an unlikely friendship while traveling to the south to escape the ice age. We also meet Scrat for the first time and got to witness his nearly two-decade-long stress over burying his acorn. Rewatch this movie for hilarious jabs and heartwarming scenes.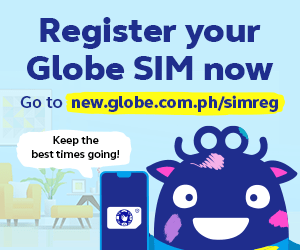 A Walk to Remember
Here's one for all the hopeless romantics out there. It has been 20 years since we collectively fell for the iconic pairing of Mandy Moore and Shane West. A Walk to Remember introduces us to Landon Carter, an aimless high school student who falls in love with unpopular good girl Jamie Sullivan. Jamie changes him for the better but we all know how it ends. Two decades later we're still consoling ourselves by saying their love is like the wind — you can't see it but you can feel it.
Moore and West posted on Instagram to celebrate 20 years of the movie. The former even said that she wanted Olivia Rodrigo to play Jamie if there was a reboot of the movie!
Spider-Man
You might want to rewatch the OG Spider-Man film before you go see Spider-Man: No Way Home. Everything about it is iconic — from Tobey Maguire as the titular superhero, the Uncle Ben tear-jerker scene, the upside-down kiss, and Willem Dafoe's Green Goblin. Even Peter Parker catching Mary Jane (Kirsten Dunst) and her tray of food at the cafeteria was an iconic scene. Fun fact: Maguire did all the catching on his own — no CG. Andrew Garfield and Tom Holland might laugh at Maguire's Spider-Man shooting webs from his, uh, body but no one can beat the OG. Spider-Man was the third highest-grossing movie in 2022 with over $821.7 million worldwide. And to this day Maguire still has a cult following for his version of the superhero.
Harry Potter and the Chamber of Secrets
The second Harry Potter film is officially 20 years old this year. To celebrate two decades of the well-loved wizard movies, the cast recently did a reunion documentary that poked everyone's nostalgia. Can you believe how young and cute Daniel Radcliffe, Rupert Grint, and Emma Watson were? Now they're accomplished adults just like the generation that waited for the movies each year. It's always okay to rewatch all Harry Potter films anytime.
'Return to Hogwarts' Overflows with Love and Nostalgia, Just What Every Potterhead Needs to Start a New Year
'Return to Hogwarts' Overflows with Love and Nostalgia, Just What Every Potterhead Needs to Start a New Year
Kyzia Maramara | Jan 03, 2022
The Ring
While 2002 The Ring is just a remake of Hideo Nakata's 1998 Japanese horror film Ring, it's still as terrifying. Do you remember watching this and being skittish the rest of the week? Naomi Watts works wonders as the protagonist in this slow-burn thriller where people who watch a certain videotape ends up dead seven days later. A news reporter, Watts, makes it a mission to get to the bottom of the chilling mystery. The Ring was one of the top 20 highest-grossing movies of 2002 garnering $129.1 million in earnings.
Scooby-Doo
Live-action Scooby-Doo is another film that's two decades old this 2022. For a goofy film, it impressively grossed $275 million worldwide making Fred, Daphne, Velma, Shaggy, and Scooby-Doo peak entertainment. The gang drives the coolest van in the world — The Mystery Machine — and solves mysteries even adults can't figure out. In this one, they solve a mystery on Spooky Island, a horror-themed tropical resort.
When did you last watch these movies turning 20 years old?
Check us out on Facebook, Instagram, Twitter, and YouTube, and be the first to know about the latest news and coolest trends!