#BestDadvice Father's Day Promo!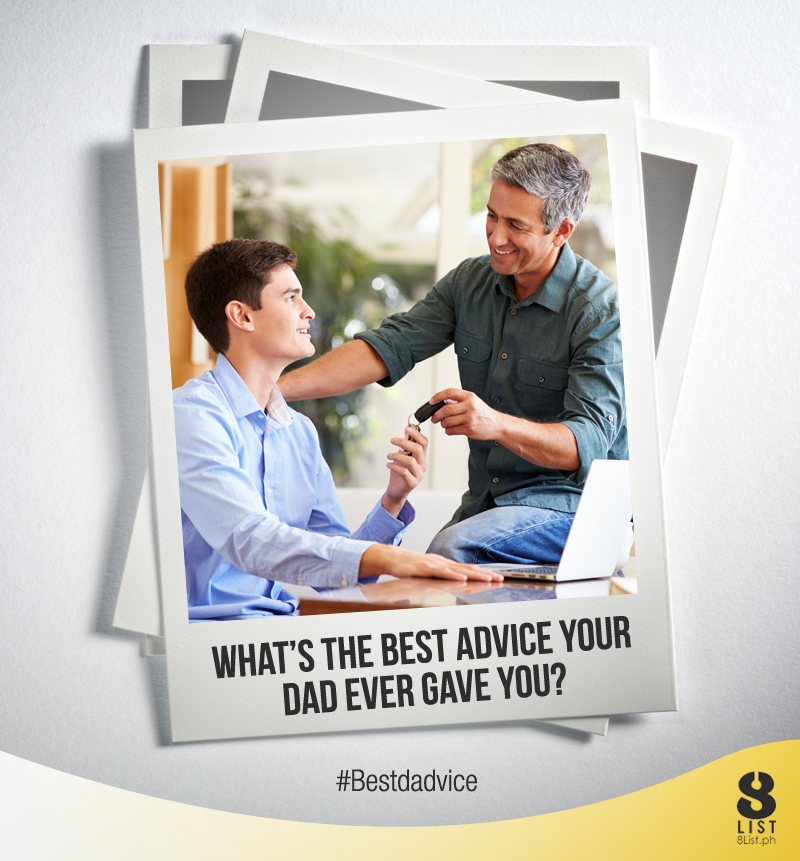 Dads are the best. They always have your back. They give the best advice because they're always there to give you a harsh dose of reality to keep you grounded.
In the spirit of Father's Day, we're looking for the best dad advice (or dadvice) from you! We're giving away HP printers and five (5) consolation prizes to whoever gives the best dadvice.
Here's how to join:
Answer the question "What's the best advice your dad gave you?" and post a photo of you with your dad with the hashtag #BestDadvice and tag 8List.ph Facebook page.
Post your entries on your own timelines/profiles. (Make sure to set it to public!)
8 answers will be chosen and they will featured on 8List.ph. The top 3 answers will win one (1) HP 5525 Deskjet Printer each, and 5 winners will win consolation prizes.
Promo duration is from June 9-19, 2015. Winners will be announced on June 20, 2015 via Facebook post on 8List.ph's page. Winners will be duly notified and will claim their prizes at the 8List.ph office, 2/F Zaragoza Building, 102 Gamboa Street, Legazpi Village, Makati City.
The dadvice article will be posted on June 18, 2015.
Pay tribute to your dad (get him a printer) and join now!