Dad Knows Best: Dads Give their Best #Dadvice
Jun 20, 2015 &nbsp • &nbsp 8List

More often than not, dad is a man of few words. While we hold both parental opinions in high regard, there's just something about advice from dad that makes us pause and consider. While we count on our moms for comfort and reassurance, the few times that we do hear from our fathers are times that we don't easily forget. We count on dad for the tough love and words of wisdom that we know will help make us stronger in life.
Earlier this week, we asked you guys to send in the best advice your dad has given you, and in the spirit of sharing the wisdom, here are 8 of your responses:
8. On not forcing yourself on others
The best advice my dad gave me is that "despite being a fun person, don't force other people to be," because not everyone is as fun as me XD Practically, when we're on vacation and am excited because I brought movies, he's like, "Don't force your videos on them." Doing this contest I now realize there was a good reason for being KJ.
– Katharina Santiago
7. On smiling through adversity
 I've experienced falling down and getting hurt by many people. I've experienced pain because problems seem to stay at my side. Good thing I have a dad who always supports me in what I do, who believes in my capabilities, and is always there for me. He taps my back and says, "Problema lang yan, ngitian mo nalang!"
– Issay Gabriel
6. On choosing "The One"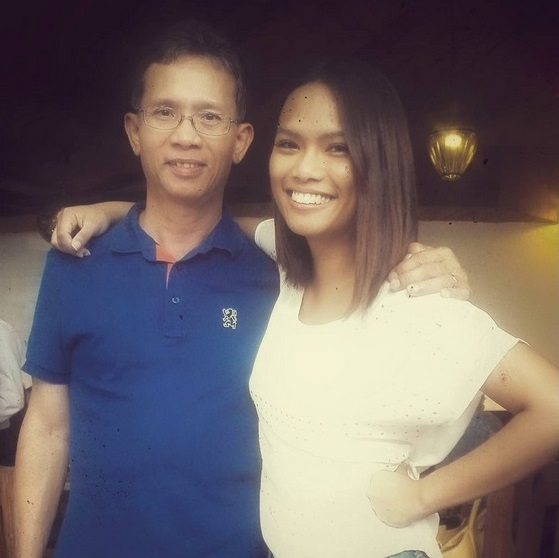 The best #dadvice? "Choose the guy who would hold your hand, kahit sobra ka pang pasmado."

This photo was taken a week before my wedding. Super thankful I followed his advice. Very much happy now. :)
– Tam Salonga-Patino
5. On financial priorities
Ang sabi ng tatay ko noon:

"Kung magbibisyo ka e siguraduhin mong may trabaho ka at hindi ka humihingi ng pambili sa iba."

I later realized that this goes beyond vices, and it seems that the ultimate advice is that "if you have money to shoulder your vices, then you can save enough for something you really want." #BestDadvice I got about financial priorities.
– Tweet Cruz
4. On love as a foundation
Papa always says "I do everything out of true love for myself and for the Lord. I keep on telling you that a family is not made by parents and children alone, it is built by love. Kaya lagi kayong magmahalan. Simulan niyo sa mga sarili niyo." Until now, we're still living with that thought, that's why even if we're already grown up, we never fail to keep the love inside our hearts and share to everyone which I know gives us the happiness that we deserve. Happy Father's Day, Pa! You are indeed one of the best gifts I got from God!
– Juan Rafaell Gabb
3. On being there for the ones you love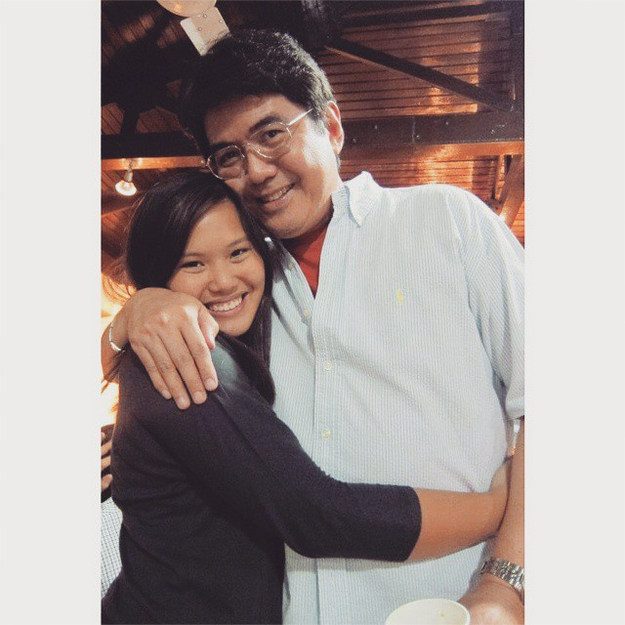 My pop once told me that for any relationship to work, both partners must be able to lift each other up. I am now engaged to my best friend and boyfriend on 8 and a half years. We've done nothing but lift each other up since the beginning. Thanks to my pop for the #bestdadvice. :)
– Lee Henares-Esguerra
2. On hearing and listening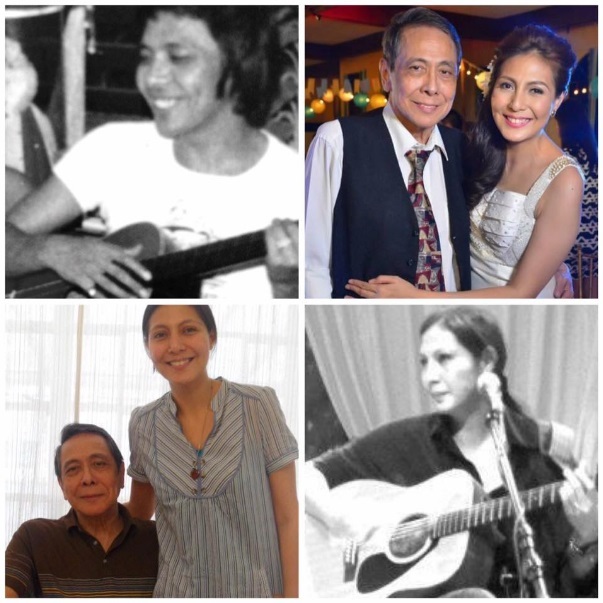 Dad was my first guitar teacher (actually wala nang iba after that haha). He told me to always use my ears. This applies not only to music, but to life in general. Listening and hearing are two different things. :)
Jaycie Tanseco-Flores
1. On being patient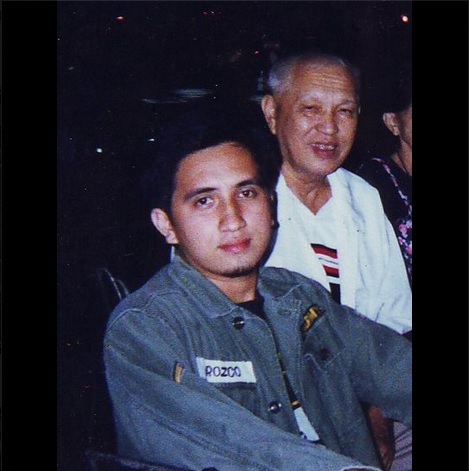 Pasensya. "Dapat lagi kang may pasensya anak."

Ito ang pinakamagandang payo na ipinamahagi sa akin ng tatay ko. Nagamit ko ito mula noong bata pa ako at nag aaral hanggang ngayon na ako'y nagtratrabaho na. Sabi nga sa aklat na 'The Mafia Manager', "The world belongs to the patient man."
– Paolo Dizon
What are your favorite words of wisdom from your dads? Father's day is coming up, and we'd love to hear your dad's #bestdadvice! Leave a comment and tell us all about it!