The much awaited Once Upon A Time in Hollywood rolls into local theaters in a few days, presenting Quentin Tarantino's vision of the final moments of Hollywood's much-celebrated golden age. The influentially stylish director bills it as a love letter to the town that forged the ideal of movies as a star-studded entertainment medium, an ensemble comedy drama of the forces and figures that defined it.
Once Upon A Time In Hollywood is already controversial. Currently playing in North American theaters, it's garnered discussion over its unflattering depiction of Bruce Lee, its revisionist take on the murderous Manson family cult and the recurring violence against women that persists in Tarantino's work. But Quentin Tarantino is no stranger to controversy, one could argue it's his raison d'etre.
His entire ouevre is filled with films that aren't challenging so much as they are shocking and provocative. And in many ways that's kind of what makes his movies so memorable. After his exacting eye for detail, his bespoke soundtrack choices and consciously cribbed visual language, it's his lurid use of graphic violence and the iconic dialogue that accompanies it that is the subject of much study.
From Reservoir Dogs to Hateful Eight, there's no denying that Quentin Tarantino – for better or worse – is one of the most influential directors of his kind. Excluding Once Upon A Time in Hollywood, here're his eight movies from best to worst.
8. The Hateful Eight, 2015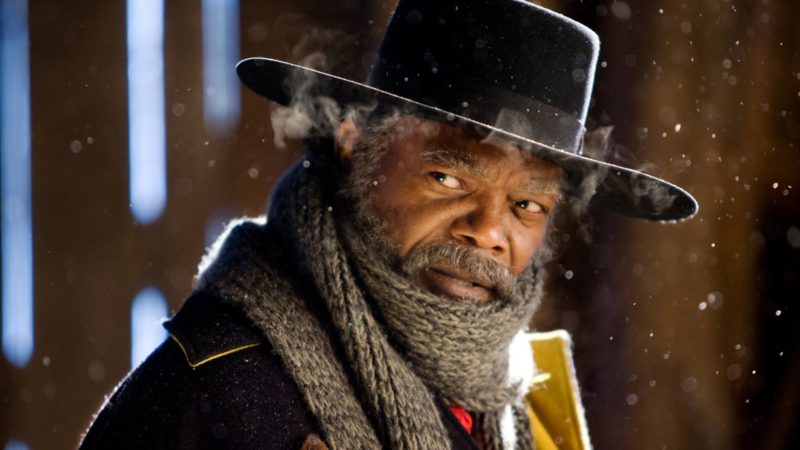 The one Tarantino movie I think we can definitely all live without is Hateful Eight. While Tarantino at his worst is still better than a lot of directors at their best, this three hour slog follows eight strangers who get stranded during a blizzard. Tarantino made a lot of noise about his adoration of the 70mm film format he used to shoot this film, but it's wasted on a single claustrophobic and gloomy set.
7. Grindhouse: Death Proof, 2007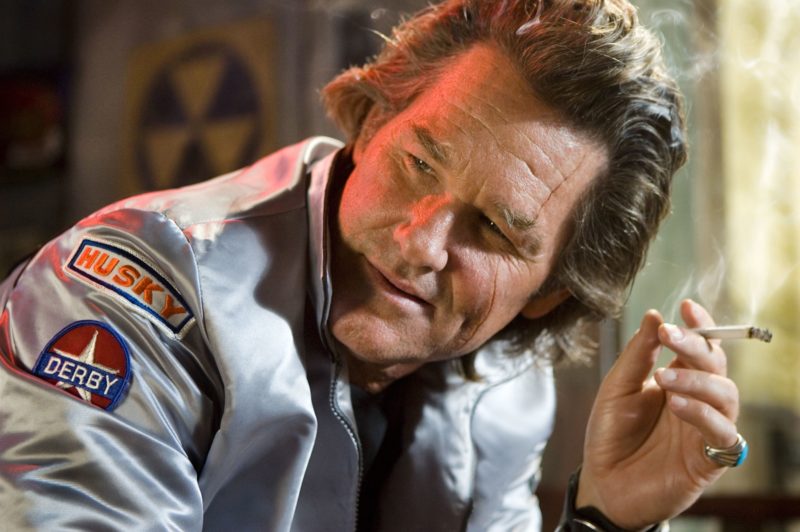 That Death Proof was paired with Planet Terror, Robert Rodriguez's more energetic contribution to the double feature project is unfortunate as it only serves to highlight some of the shortcomings in its pitch perfect recreation of the grindhouse pictures it sought to emulate. Death Proof is slower than you'd expect – there are long endlessly talky segments that while entertaining, only serve to pad out the film.
That's not a mistake, that's by design. Movies like Two Lane Blacktop – of which Death Proof is clearly indebted to – were as talky and slow as they were lurid and violent. The problem is that there isn't nearly enough invention to justify that. Throwback films are at their best when they recreate the joys of what we remember over recreating some of the joyless bits.
6. Django Unchained, 2012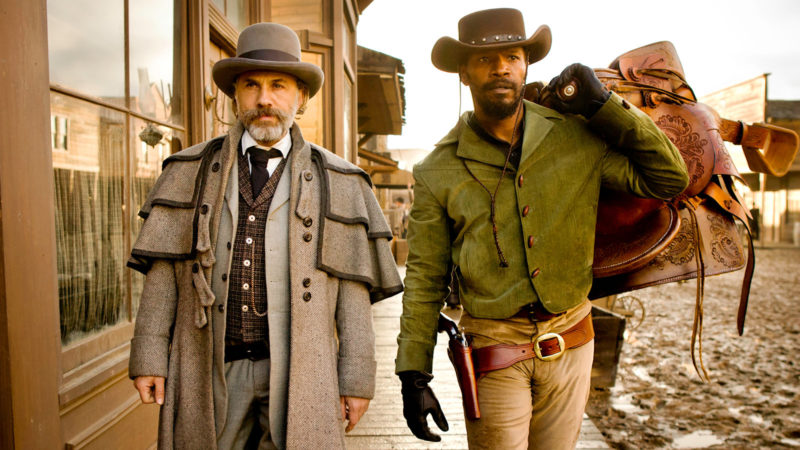 One of Tarantino's most financially successful films centers on a slave who exerts bloody, explosive revenge on the people who whipped and sold him. While the storytelling meanders in its pastiche of spaghetti Western tropes, broad satirical gags and bizarre Homeric approach, it's far from a total misfire. While Tarantino continues his uncomfortable use of the n-word, Django is a compelling confrontation with America's sordid racist legacy.
5. Kill Bill: Volume 1, 2003 & Kill Bill: Volume 2, 2004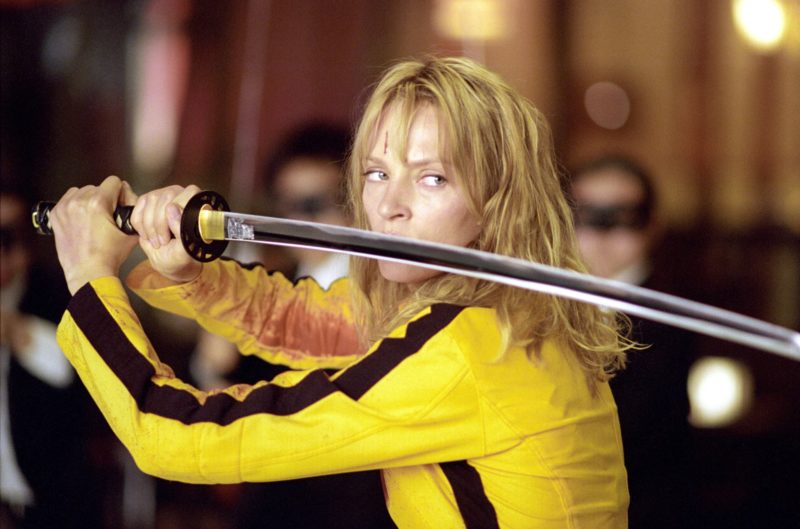 Tarantino counts this two-part revenge saga as one film, and so do I. Somehow the homage-driven filmmaker delivered a film that feels brimming with originality despite the constant genre cribbing, proving his deft ability to redesign pulp and B-movie tropes as a kind of postmodern art form. Anime, Brian de Palma, kung fu flicks and more get repurposed for this grand operatic murder fest.
Uma Thurman delivers one of the best action movie performances ever. The first volume makes little room for characterization as The Bride strikes out her Death List Five, while the second volume dials down gratuitous degradation – an unfortunately signature quality of Tarantino's – in favor of transforming The Bride into a complicated figure.
Ultimately, Kill Bill's individual volumes are polarizing works but together they form a hyperviolent epic like no other.
4. Inglorious Basterds, 2009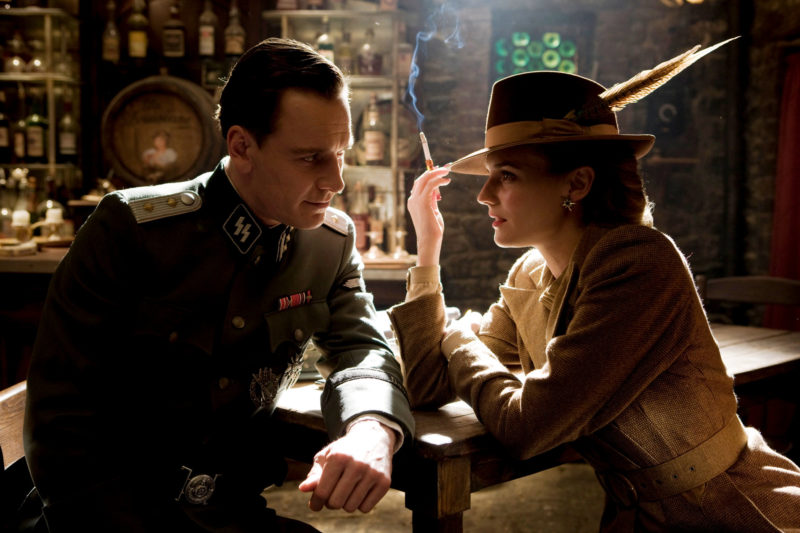 Just when we thought we'd seen everything that we could possibly see from Tarantino, along comes Inglorious Basterds. Christoph Waltz, Michael Fassbender and Brad Pitt turn in some show stealing performances the likes you'd never expect from Tarantino. Waltz is the shining star of the bunch, whose performance as a disturbingly chill Jew hunter, Col. Hans Landa earned him an Oscar.
While most remember the scalp-smashing mayhem led by Brad Pitt's inimitable Aldo Raine, the scene that lingers with us the most is it's opening one – a fifteen minute long vignette in which Waltz as Landa, encircles his prey that's utterly soaked with dread. It's a riveting watch that lets us know that Basterds graces its actors with the opportunity to deliver some of the best high tension verbal sparring Tarantino has ever written.
3. Reservoir Dogs, 1992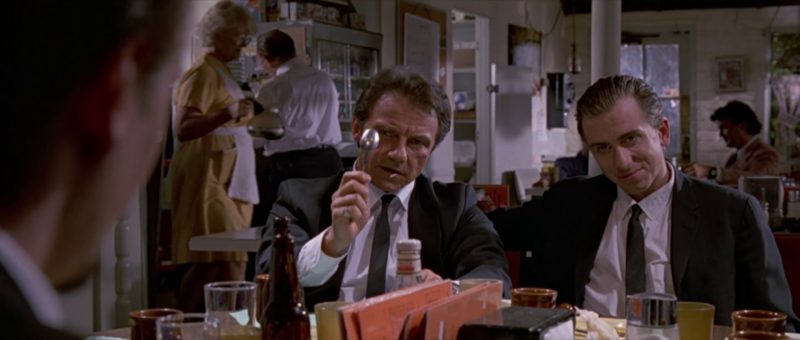 Tarantino's first film introduces us to a group of tough-nut crooks as they debate the meaning of Madonna's "Like a Virgin," before they head off to their larcenous mission to the tune of George Baker Selection's "Little Green Bag." While Tarantino would best himself later on, Reservoir Dogs was his upstart calling card, a promise that he'd be as adventurous as the godfathers of cinema he sought to emulate.
Though you never witness the heist, this gripping heist thriller gets inside your head via its pretzel-like narrative. The experience is marred somewhat by a disturbingly celebratory torture sequence, but Reservoir Dogs remains a revelation on what a lean low-budget can do in setting the table for bloody stakes, uncertain loyalties and the indelible and cruel humanity at the heart of these crooks.
2. Jackie Brown, 1997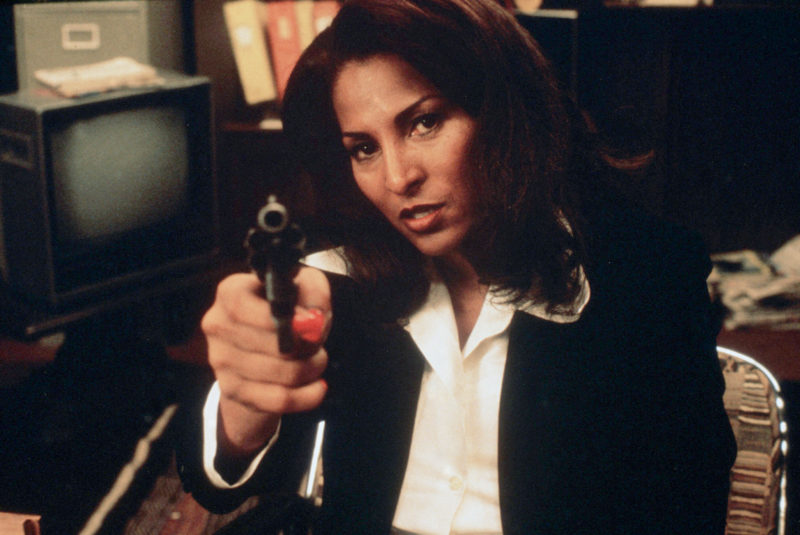 Absolutely the most underappreciated piece of Tarantino's filmography, Jackie Brown is a revelatory take on the blaxploitation genre. Initially, the film feels a little distressing, giving us a carousel of men trying to use women as pawns for power and money. This is quickly subverted when it's revealed that the titular Jackie is smarter than these dumb chuckleheads, and she outfoxes them all.
And as if it wasn't already satisfying and cathartic, Tarantino saw fit to cast Pam Grier, arguably one of the queens of blaxploitation, as Jackie. The result is a film that gives true cinema royalty her proper due later in her life.
1. Pulp Fiction, 1994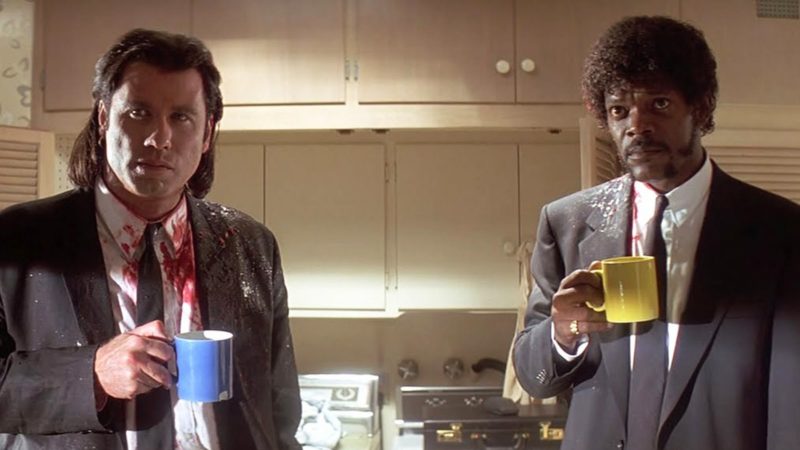 If one were to think of Pulp Fiction solely through the lens of pop culture history, it's a bonafide landmark. It resurrected John Travolta's career, made Samuel L. Jackson a household name, and elevated Bruce Willis to a Hollywood stalwart. Meanwhile, Uma Thurman was already a shining muse but Tarantino zeroed in on her elle-like qualities to find the international movie icon she'd become.
Pulp Fiction's influence continues to be felt nearly three decades after its release. Between Uma Thurman's Batusi moves on the dance floor, or Jackson's Ezekiel 25:17 rant it's endlessly referenced. But ultimately, it's a movie that so effortlessly created its own mythology of cool. Tarantino cut and paste his loves – European art flicks, pulp novels and afternoon sitcoms – into a stylish bricolage.
It's wickedly hilarious, singularly perverse and surprisingly thoughtful. Pulp Fiction is better than any movie built out of the obsessions of a once-upon a time video store clerk has any right to be. This is a masterpiece.
How would you rank these films? Share it with us below!