Down in the dumps lately? We know how you feel. This has been the most stressful (not to mention divisive) election season by far and it's taking a toll on many Filipino's morale, mental health, and even patriotism. So if you're looking for inspiration and motivation to wake up in this country every day, here are a few words of hope and triumph that might just uplift your spirits.
The words of former senator Jose W. Diokno
This was from 1974 and my dad's words are still relevant. Sinasalamin pa rin nito ang lipunan natin ngayon.

Let me ask you the question my dad stirred up my head in this letter, "What does life mean to you?" https://t.co/9douG4HQiG

— Chel Diokno (@ChelDiokno) October 21, 2021
Atty. Chel Diokno's father, Jose "Ka Pepe" Diokno, wrote his son a seven-page letter back in 1974. Chel was only 13 years old back then when his father asked him: "What does life mean to you?" He then wrote a quote that would resonate with his son even decades later:
If life means having a good time, money, fame, power, security, then you don't need principles; all you need is techniques. In fact, it's better not to have principles: they would only get in your way. On the other hand, if life means more than those things if happiness counts more than a good time, developing your talents more than developing wealth, respect more than fame, right more than power, and peace of soul more than security; if death doesn't end life but transforms it, then you must be true to yourself and to your God, and to love and truth, good and beauty, and justice and freedom that are His other names and that He has made part of our human nature.
Ka Pepe was one of the people arrested when martial law was declared in 1972. He wrote this letter to his son during his second year of incarceration in Fort Bonifacio.
'COMELEC, Labas': Groups Flock to Intramuros to Protest Against Alleged Electoral Fraud
'COMELEC, Labas': Groups Flock to Intramuros to Protest Against Alleged Electoral Fraud
Kyzia Maramara | May 11, 2022
Why are we here?
Priest and head of the Education for Life Foundation Edicio dela Torre said these inspiring words during martial law. It served as a beacon of light and hope for people not to feel lonely during a challenging time and will serve the same purpose today.
Why are we here, a small group holding torches? Do we think that we can dispel the darkness of the night? No, that would take millions of torches. So why do we hold our torches here in the night? So that there is enough light to see our companions beside us, and reassure ourselves that we are not alone in the dark.
And from afar, others will see our small brave community and will feel greater courage to join. Let us believe that there are other people who are holding their torches in the dark.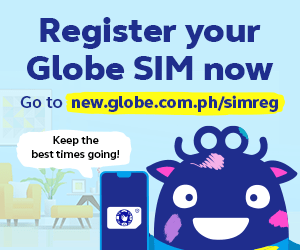 Elias from Noli Me Tangere
Philippine National Hero Jose Rizal, speaking through Elias, a character from his book Noli Me Tangere gave people hope to keep fighting for the country:
Mamamatay akong hindi man lang makikita ang ningning ng bukang-liwayway sa aking Bayan. Kayong mga makakakita, salubungin ninyo siya at huwag ninyong kalimutan ang mga taong nalugmok sa dilim ng gabi.
Elias and Rizal both gave up their life for the country so Filipinos would enjoy freedom, democracy, and peace.
The book of Psalms

Not all Filipinos practice the same religion but there are comforting passages from the Holy Bible that can calm anyone's fears. It speaks of a Lord who is sovereign and almighty, one who does not change even when administrations and governments do. Psalms 37 verses 1-2 tell believers not to worry about the ungodly:
Fret not yourself because of evildoers; be not envious of wrongdoers! For they will soon fade like the grass and wither like the green herb.

The rest of the verses assure believers that God will punish the wicked and reward the meek. It gives every believer hope that the wicked on earth will get their "reward" soon. If it isn't on earth, it will surely be on judgment day.
Mahatma Gandhi

Even Indian lawyer and political activist Mahatma Gandhi has something to say to lift your spirits. One of his most famous quotes talks about tyrants and murderers:
When I despair, I remember that all through history the way of truth and love has always won. There have been tyrants and murderers and for a time they seem invincible but in the end, they always fall – think of it – always.
Martin Luther King Jr.
Martin Luther King Jr. is no stranger to fighting against forces that try to squash rights. The American minister and social rights activist fought to end laws that encourage discrimination and worked to make sure every American had equal rights. Here he is quoted from Coretta Scott King's 1984 book, Words of Martin Luther King, Jr:
When evil men plot, good men must plan. When evil men burn and bomb, good men must build and bind. When evil men shout ugly words of hatred, good men must commit themselves to the glories of love. Where evil men seek to perpetrate an unjust 'status quo', good men must seek to bring into being a real order of justice.
Michelle Obama
View this post on Instagram
Back in 2011, then-first lady Michelle Obama spoke during a Keynote Address at the Young African Women Leaders Forum. She spoke about the circumstances that will help shape and define the next generation and how they must hope against suffering:
So you may not always have a comfortable life. And you will not always be able to solve all the world's problems all at once. But don't ever underestimate the impact you can have, because history has shown us that courage can be contagious, and hope can take on a life of its own.
Ava DuVernay
View this post on Instagram
African-American filmmaker Ava DuVernay spoke with Time magazine back in 2018. She mulled over a question: "What will her time be remembered for?" She followed it with her joy that women of color like her are given more platforms to express themselves and her hope for a rosy future.
As a student of history, what gives me hope in these tenuous times is the knowledge that there is a precedent for change and there's precedent for hope. Hope has bred change again and again.
DuVernay's battle might have been for an entire race but surely we'll gain strength from her enough to hope for our country. After all, it's the very four-letter word that will breed and inspire change again and again and again.
Check us out on Facebook, Instagram, Twitter, TikTok and YouTube, to be the first to know about the latest news and coolest trends!