Soon-to-wed couple Emanuelle Cruz de Guzman and Ariean Cristobal went to one of the rallies for Vice President Leni Robredo and Senator Kiko Pangilinan. They brought two placards with them that read "Ikakasal kami na si Leni ang presidente" and "Ikakasal kami na si Kiko ang bise."
Unfortunately, everyone knows by now how the elections have turned out. Many have ridiculed the couple online, taunting them that they might have to cancel their December wedding. But even though the couple might not get to marry with their chosen president in office, Kakampink supporters chose this moment to spread the spirit of volunteerism sparked by the Leni-Kiko campaign.
A wedding dress by Gladi Echavarre
Filipino fashion designer Gladi Echavarre opened the gates to the flood of lovely gestures. Echavarre posted the couple's photo on Facebook in the hopes of tracking them down to make the wedding dress for free.
"This lovely couple has been bashed and became the poor subject of ridicule," wrote the designer. "Let's turn our loss & grief into something beautiful to our fellow kakampink."
Echavarre is a topnotch designer creating custom and made-to-measure gowns. Among the women the designer has dressed are Miss Universe 2015 Pia Wurtzbach, Gabbi Garcia, and Nadine Lustre.
The Elections Are Over and Your Emotions Are All Over the Place — What Now?
The Elections Are Over and Your Emotions Are All Over the Place — What Now?
Kyzia Maramara | May 11, 2022
Flower girl dresses by Vania Romoff

Another excellent Filipino fashion designer, Vania Romoff, pledged to dress up the couple's mothers or their flower girls. She also tagged fellow designer Martin Bautista who immediately said he's game to dress the maids of honor.
Accessory designer Christopher E Munar pledged to sponsor the earrings for the event.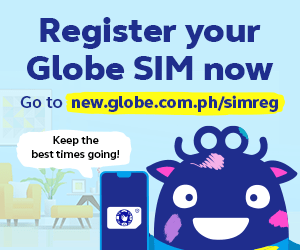 Johnoy Danao wants to be wedding singer

Danao offered to sing for the couple if they didn't already have a performer for their wedding. It should be the easiest decision the couple could make, right? Three hours after leaving that comment, Danao updated everyone with a single word: "Booked!" And to that we say sana all.
If Your Soul Needs a Little Uplifting, These Quotes on Hope and Triumphing Over Evil Shine a Light in the Dark
If Your Soul Needs a Little Uplifting, These Quotes on Hope and Triumphing Over Evil Shine a Light in the Dark
Kyzia Maramara | May 12, 2022
Many offered makeup services

Say Gozun-Santayana of Colorete and Roldan Sevilla of Makeup by Roldan Sevilla both asked if the couple needed hair and makeup services for the December wedding. Both artists were willing and more than happy to do it free of charge.

Many offered to host

"Paki sabi free na wedding host if wala pa," said no other than Erick Daquioag, professional voice artist and emcee. A number of other kakampinks also left comments that they were willing to host the couple's wedding. One of these was Loi Villarama, a seasoned wedding host.

In case the couple didn't have a venue for the December event, someone from The Heritage Hotel Manila even offered the hotel as venue. "We can accommodate them at The Heritage Hotel Manila for their wedding or reception at a super friendly Kakampink rate and many more surprises," read the comment.
Some Kakampinks even cracked a few jokes about their contributions.


The couple is overwhelmed with joy
Echavarre's post has reached 91k reactions, 16k shares, and 1.7k comments as of writing. Skim the comments and you'll see more kakampinks offering to send the couple gifts, food, or be part of their wedding. Bride-to-be Ariean Cristobal was beyond grateful for all the kind gestures. She did, however, clarify that even before they went viral, they were already almost complete with the wedding preparation.
"We are almost complete with our wedding suppliers even before these Kakampinks offered to help us so I am putting it out there before ma-bash nanaman kami na we did this for the clout. WE DID NOT. WE DID THIS FOR OUR FUTURE," wrote Cristobal.

Ninang Leni?

Since the couple is now enjoying the outpouring of love from strangers everywhere, it seems as if nothing is impossible. Including the vice president herself becoming the couple's ninang on their wedding day. Many have been manifesting it in the comments section, although it seems VP Leni is yet to come across the post.
Effects of the "pink wave"

Although the couple's chosen presidential candidate only came out second in the race, VP Leni has undoubtedly sparked a movement bigger than herself. Her run was fueled by volunteerism efforts and a "pink wave" movement that seemed to go beyond a simple presidential campaign.
Filipinos made streets bleed pink, there were artworks, murals, songs, baked goods, merchandise, house-to-house efforts, and more dedicated to the tandem of VP Leni and Kiko Pangilinan. Almost everything was for free and out-of-pocket from volunteers. Even performers at sorties offered their services for free. The kindness showered on this couple for their wedding is an extension was a lovely reminder of Filipinos' innate goodness. What would the Philippines look like if everyone were as kind?
Check us out on Facebook, Instagram, Twitter, TikTok, and YouTube, to be the first to know about the latest news and coolest trends!