Birthdays only come once a year so better make the most out of it! Birthday parties are becoming more and more extravagant these days with different themes popping up but a rainbow themed party will never fail to make the right impact. It's simple and it splashes the place with bright pops of color which help set the party mood of your guests. Regardless if it's for a kid or for an adult, rainbow parties will always be great. Check out these party treats for kids and adults alike to get you inspired to throw that rainbow party on your next birthday!
Rainbow pasta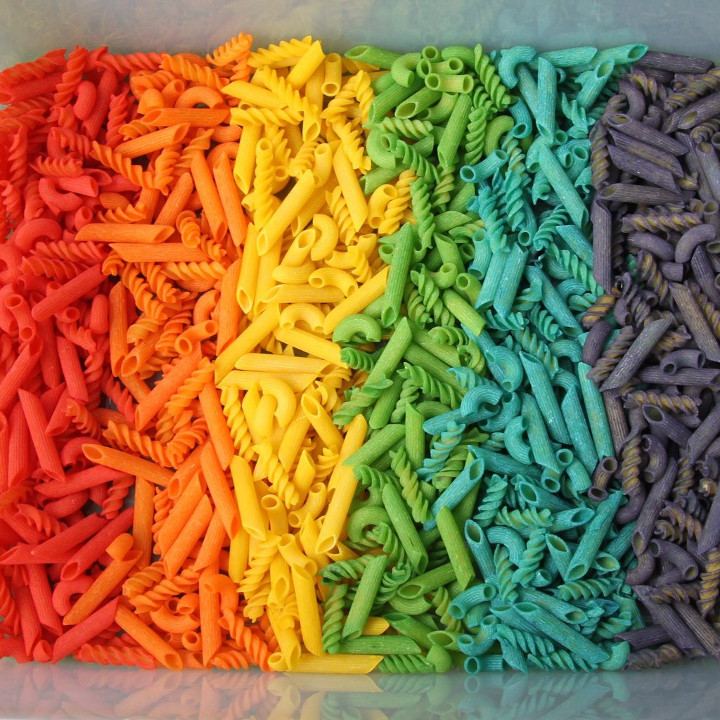 Put a twist to your normal pasta and get the rainbow ones for your birthday party! Kids will surely love how colorful their carbonara and spaghetti can get. Be inspired by this lady who made homemade colorful pasta using healthy ingredients for her kids!
Colorful Marshmallows and hotdogs on stick
At a classic Filipino kid's birthday party, you'll always find these. We aren't even complaining because we love marshmallows and hotdogs on sticks so much! Incorporate the rainbow theme by creating multiple bright colored marshmallows. You can make it yourself by dipping the marshmallows in water and coating them with sprinkles or sanding sugar. For the adult version of this *wink* you can replace the water with vodka to dip the marshmallows in.
Puto't Kutsinta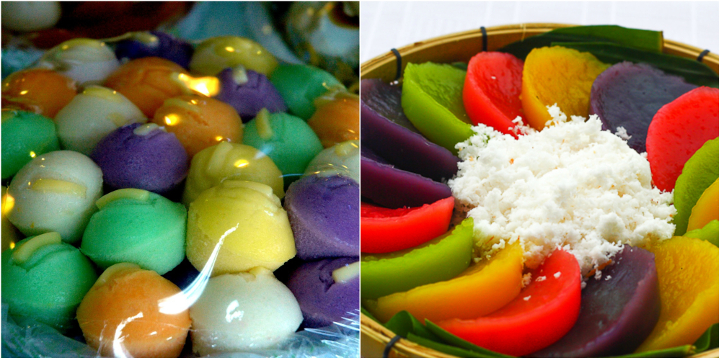 &
Aside from the variety of colors puto't kutsinta will add to your table spread, it's also a hit with adults. It's a staple in every birthday party, paired with pansit and a cold beverage. If you want the puto to be extra special, it's easy to create a rainbow themed one of your own!
Colorful Halo-halo
A halo-halo bar at a birthday party would be a huge hit for guests of all ages. It won't even matter what month the birthday will be celebrated, in our tropical country where it's summer year round, halo-halo's are more than welcome. Get creative and fill your cup with color!
Fruity Popsicles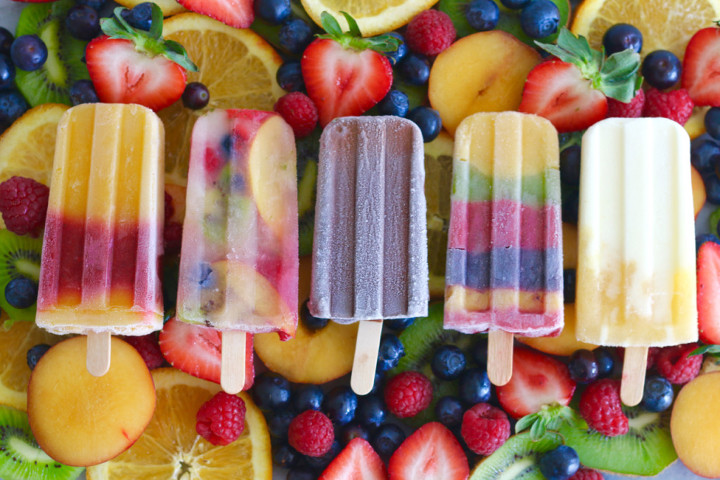 These fruity popsicles are healthy creative treats that kids will surely love. You can have fun with the kids and make it yourselves with simple ingredients of colorful fresh fruit. Try swapping your ice cream for these! They're healthier and absolutely delightful to look at.
Candies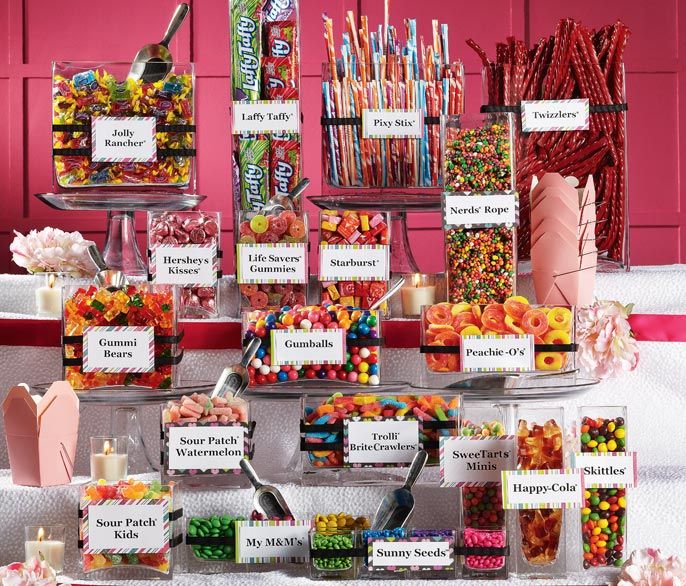 Of course a party won't be a party without sweet treats for everyone. Experiment with the rainbow theme by making rainbow pops, having bowls of colorful candy around the place, wrapping them as giveaways, or dipping Oreos in colored white chocolate! Everything is possible if you get creative!
Fruit Skewers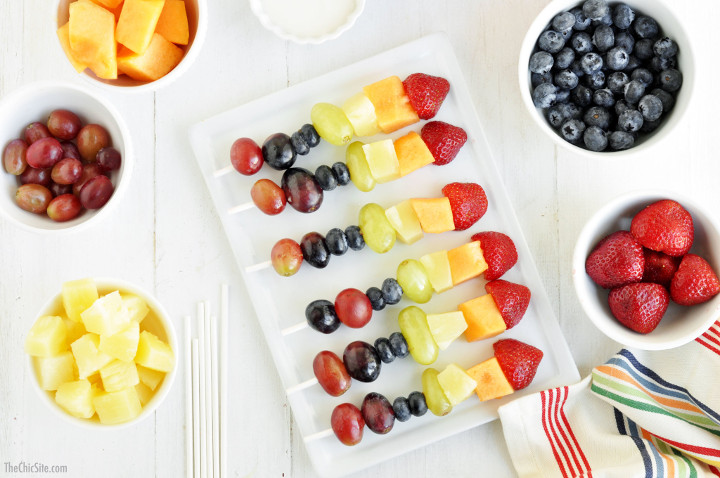 Cater to the health conscious in your family and friends by making these delightful Fruit Skewers with lots of fresh fruit. It's a healthy snack you can pass around to guests!
Red Ribbon Rainbow Dedication Cake



A birthday party would not be complete without a cake and of course you want the best cake for the special occasion, right? Well look no more because purchasing the perfect cake will be the easiest thing for you!

Red Ribbon's Rainbow Dedication Cake has all the flavor, color, and surprise you'll ever need. It's your favorite classic Red Ribbon chocolate cake but with a twist – it's hiding a rainbow secret in it! Take a slice out of the cake and you'll find a surprisingly chocolatey three layers of colors!

Every order comes with three rainbow lollipop candies to add to the colorful confetti landscape of the cake. As if the colorful cake  it has ample space for your personalized dedication to the birthday celebrant. You can deviate from the generic "Happy Birthday" and be creative with special messages!

The Red Ribbon Rainbow Dedication Cake comes in two sizes: the junior size and the regular size. The junior sized 8×8 cake is priced at Php 380, it's already good for 12 people! The regular sized 8×12 is good for 18 people and is available for only Php 550. It's definitely a steal! Now we know why kids are always in a hurry to get to the dessert part of meals, to taste the rich chocolate icing and the chocolatey flavor of every colorful slice of this cake!

This is available in all Red Ribbon branches nationwide and can also be availed via delivery service in select Metro Manila areas.

What are you waiting for? Make birthdays more fun in rainbow with Red Ribbon's Rainbow Dedication Cake!

Got anything else to add? Share it with us in the comments section below!

[/whole] [/row]