Rainy Day Fashion 101: How to Look Fashown When it's Pouring Outside
Aug 22, 2019 &nbsp • &nbsp Cristina Morales
Who says that you can't be waterproof and chic? Though the rainy season's in full swing, you can't just let the gloomy weather bring your style game down. Here are some ideas to help you stay dry in style.
Don't put your miniskirts away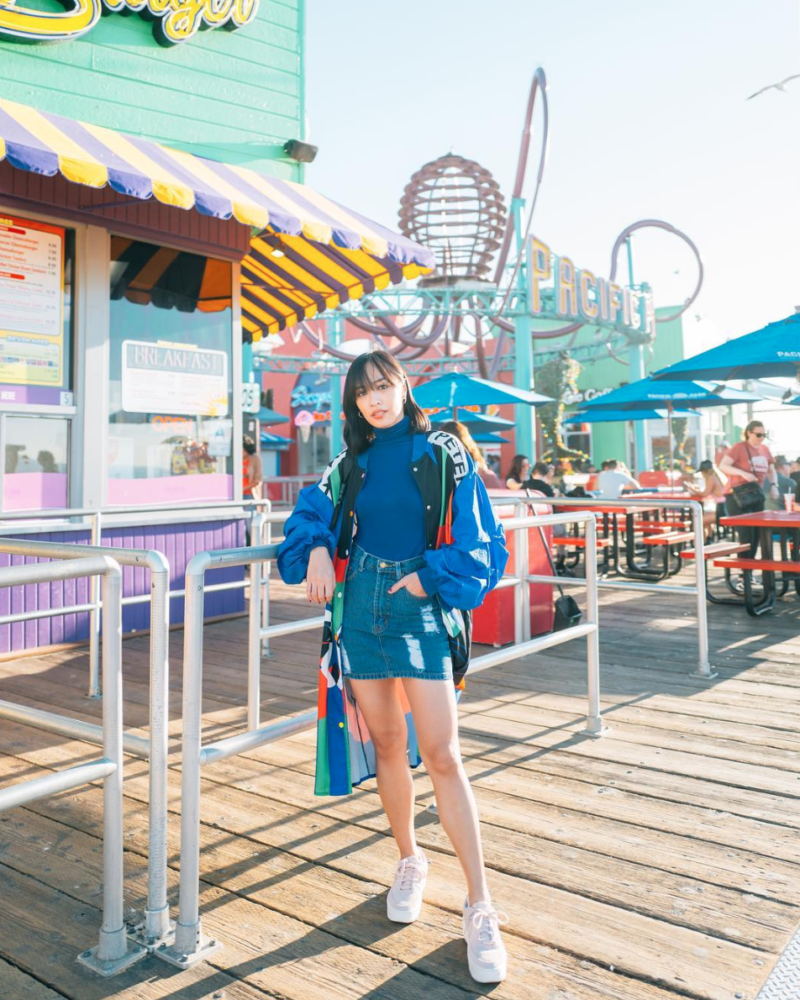 Via Instagram: lissakahayon
While monsoons are just a fact of life when you're living in the tropics, the upside is the weather doesn't normally get so cold that you have to bundle up too much. You don't have to wear pants when it's raining cats and dogs, and sometimes, keeping your legs exposed may be the smarter thing to do, because dealing with soaking jeans is not fun. Choose a miniskirt made of a sturdy material that won't fly up with a sudden gust of wind (your go-to denim skirt would be perfect).
Add an unexpected pop of color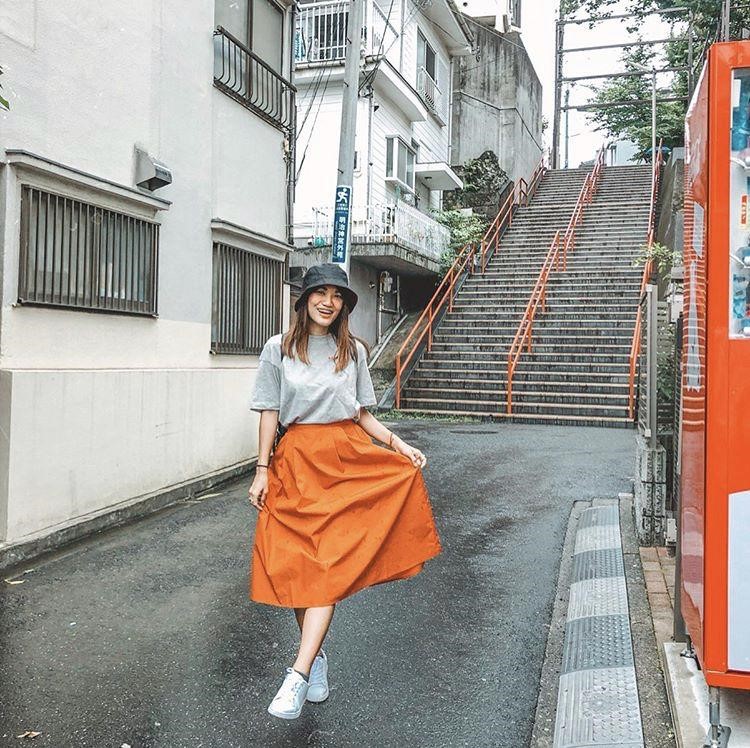 Via Instagram: paxieness
Just because the weather's dull and dreary doesn't mean your outfits have to follow suit. Lift up your spirits with a bright pop of color that'll turn heads even on the stormiest of days.
Keep things simple in monochrome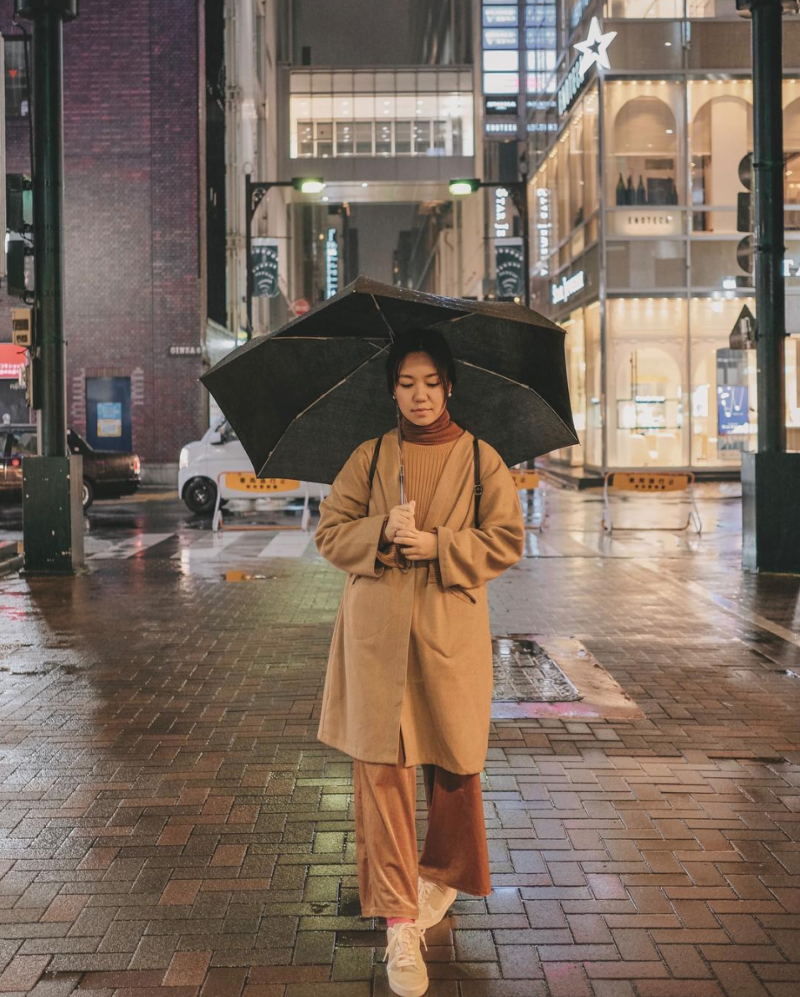 Via Instagram: tracyayson
Sticking to a monochrome palette makes putting together a cohesive outfit a breeze — which comes in handy when you're dealing with several layers. Make things interesting by mixing and matching multiple layers and fits, from uber loose and baggy to more form-fitting pieces.
Break out the cycling shorts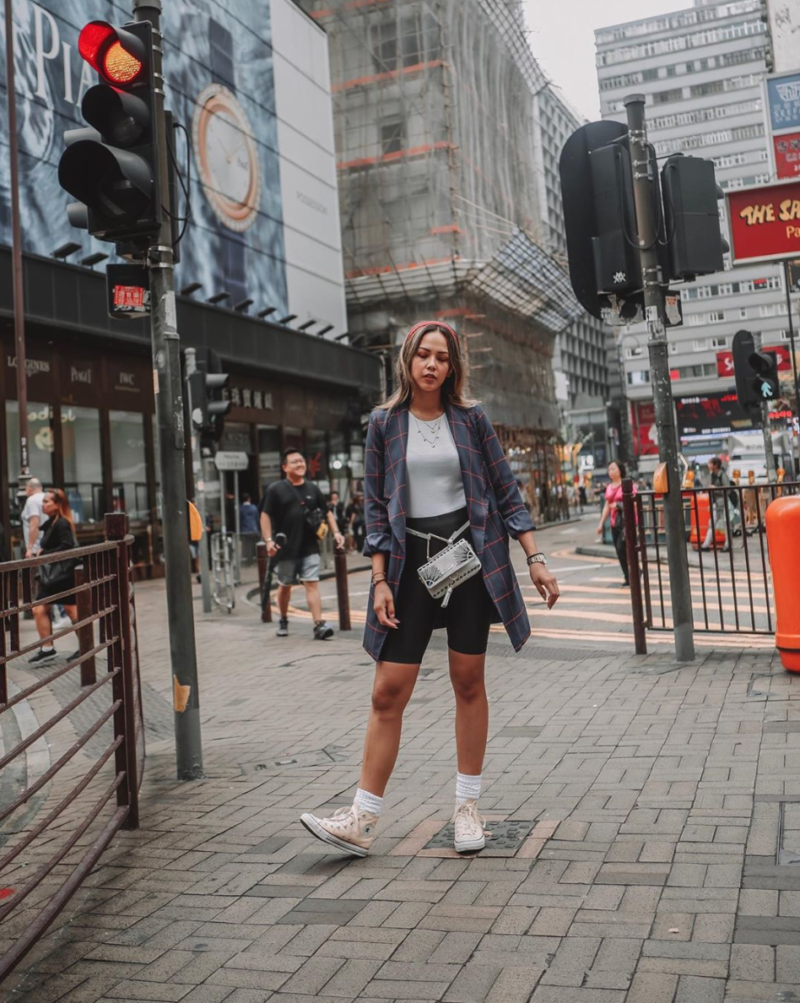 Via Instagram: patriciaprieto
If you've ever wanted to get on the cycling shorts trend, now's your chance. Cycling shorts look great when layered with a jacket or a loose sweater. Add a belt bag and chunky sneaks and you've got yourself a '90s look for the books.
Dress up your rainboots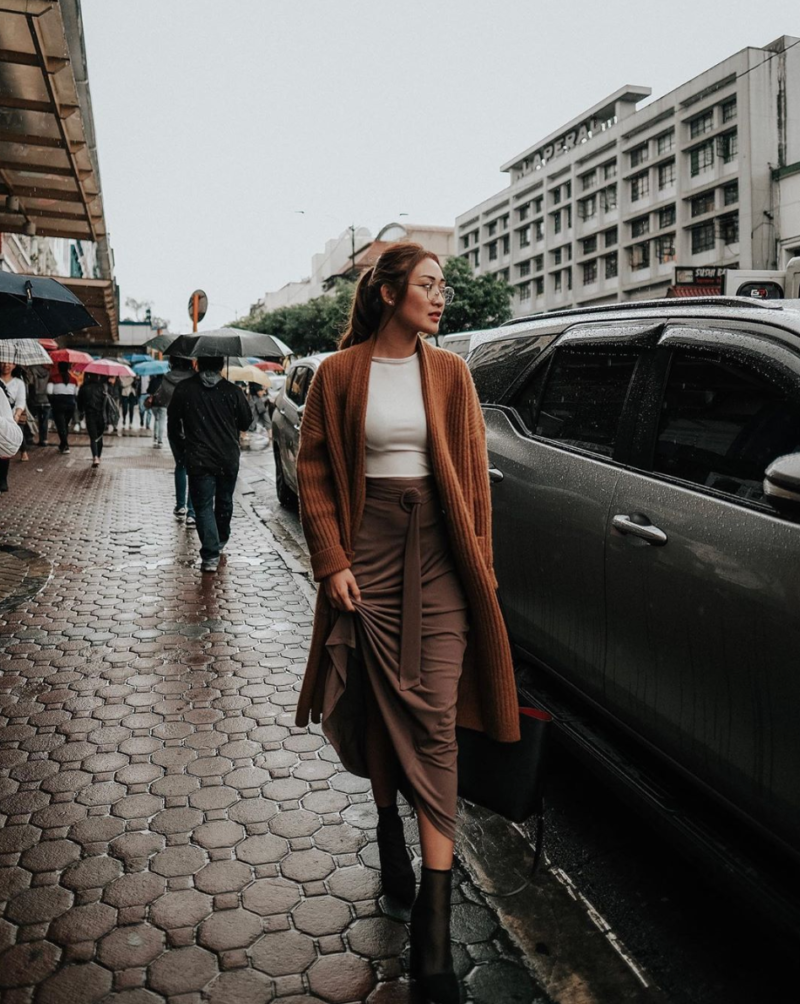 Via Instagram: iradeniseoyco
Squishy socks are the worst, but going around in just sandals isn't much better (hello, leptospirosis!). While you can get yourself some plastic rainboots, you can take the more stylish route and wear a pair of sturdy leather boots.
However, too much water can ruin leather, so make sure to use some kind of leather protection (like a spray or oil) that repels water and keeps damage at bay. And once you're home safe, air-dry your shoes as soon as possible.
Slap on a bucket hat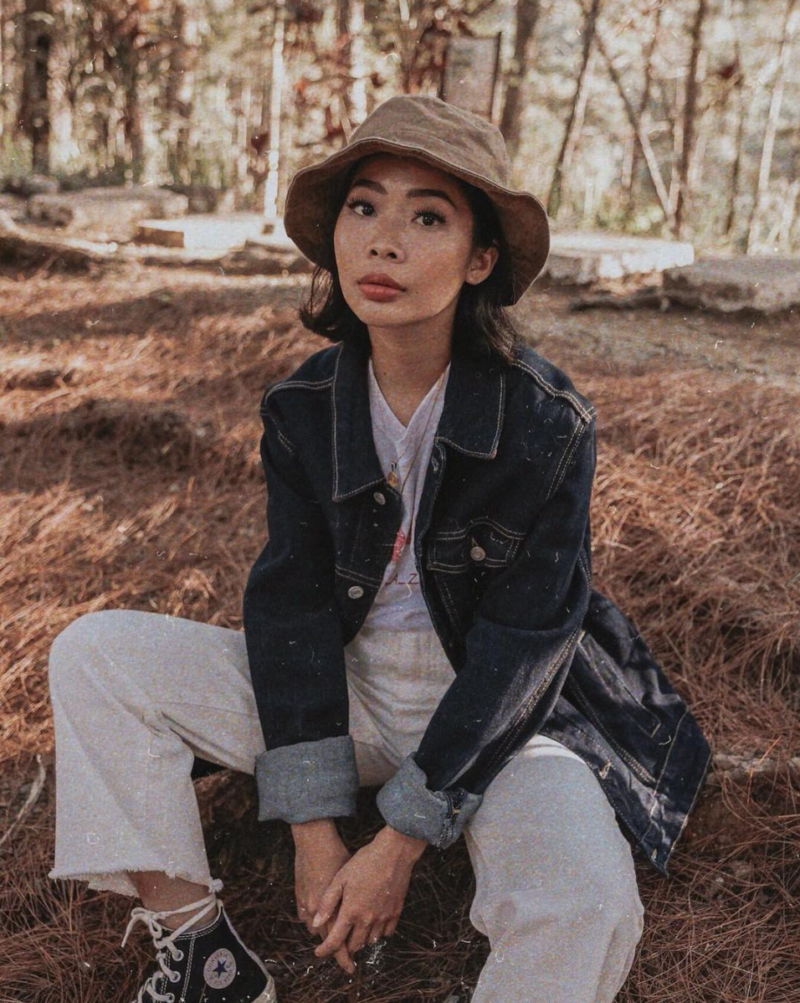 Via Instagram: iamrheablue
It looks like the bucket hat trend is here to stay, and honestly, we're not mad about it. Get yourself a water-resistant bucket hat that can help you stay dry when you can't be bothered to fish out your umbrella from the bottom of your bag.
Cinch your waist with an eye-catching belt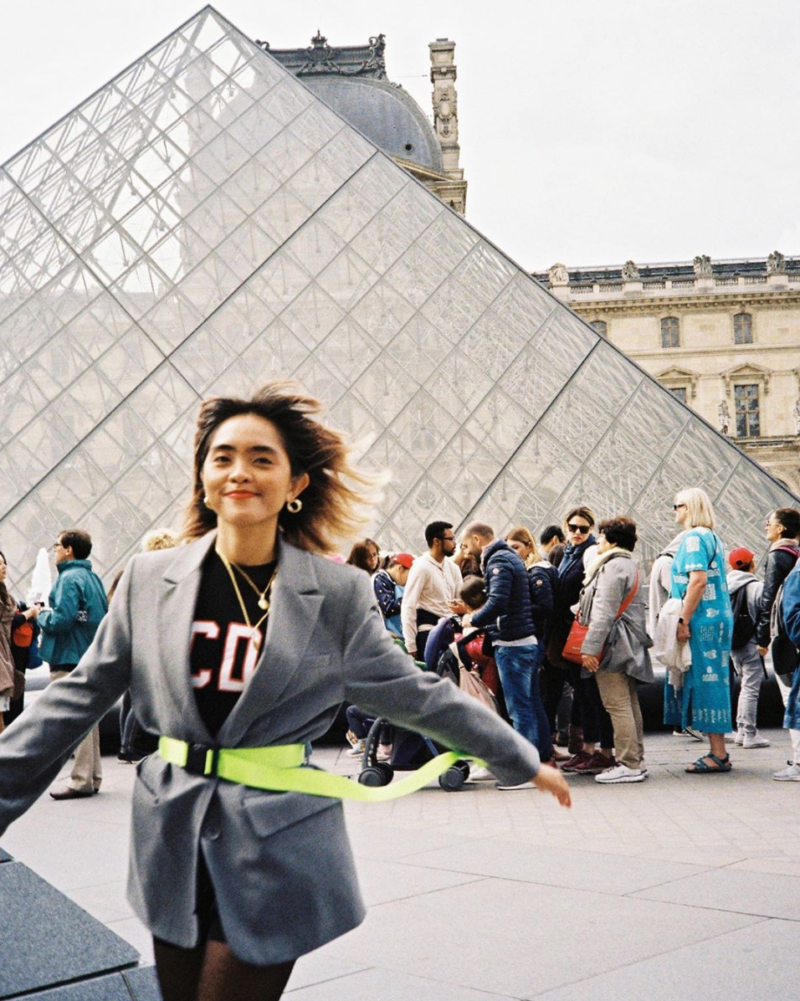 Via idaandu
Worried about drowning under all those layers? Use a belt to create shape and emphasize your waist. To be extra stylish, opt for a neon belt that can turn the most humdrum outfit into an on-trend ensemble.
Choose your umbrella wisely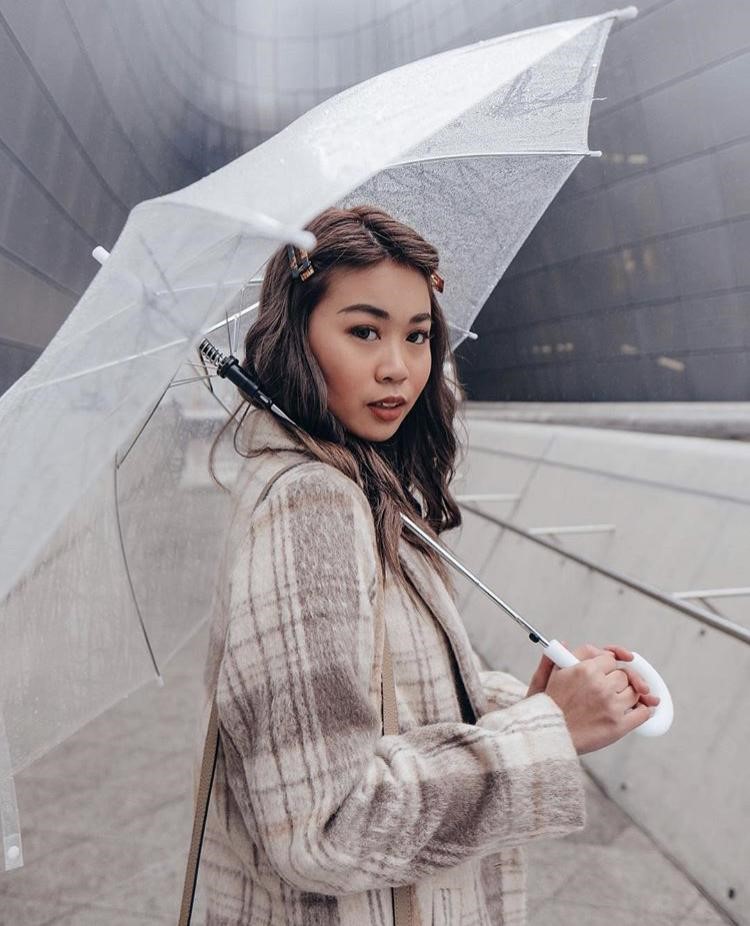 Via Instagram: vinaguerrero
Nobody wants to put together the most perfect outfit only to have the look ruined by an ugly umbrella, so get yourself a versatile brolly that'll look good with anything. And, of course, make sure it's sturdy. Remember: it's better to have an ugly, durable payong rather than a cute little thing that breaks down in a light breeze. Stay dry!
Got any more suggestions? Share them with us below!