With the emergence of a number of younger musicians across different genres, Original Pinoy Music has undoubtedly continued to thrive in the country. But the music from the 90s to early 2000s still hit us differently. Brings back all the memories And why wouldn't they when these songs served as the soundtrack of your youth? Yet while the songs lasted, most of the bands didn't. We miss them all, even if they broke our hearts.
Orange and Lemons
Orange and Lemons gained mainstream success with their second album in 2005, but only two years after, the same year they released their third album, the group disbanded and parted ways due to irreconcilable differences. After hit songs like "Hanggang Kailan (Umuwi Ka Na Baby)," "Isang Gabi," and Pinoy Big Brother anthem "Pinoy Ako," it was a shock to hear about their disbandment. But everything's okay. They're back together now (though just one member short).
Rivermaya
Recently honored with the MYX Music Awards Magna Award, Rivermaya is one of the bands that went through so many lineup changes. You could probably recognize a lot of the names that were, at one point, part of this iconic band from Bamboo Mañalac, Rico Blanco, and Perf de Castro, to Mark Escueta, Nathan Azarcon, and Jayson Fernandez. They gave us so many great songs from "Kisapmata" and "Himala" to "Hinahanap-Hanap Kita" and "Liwanag Sa Dilim," but every time a member leaves and is replaced, we just feel like curling up into a ball and crying while blasting "214" on repeat. Good thing the band is still active in the industry, but nothing beats the original lineup.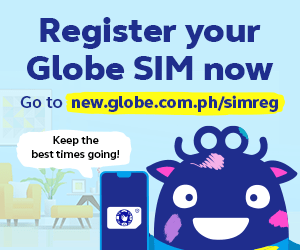 Bamboo
Years after Bamboo Mañalac and Nathan Azarcon left Rivermaya, they got together and formed the rock band Bamboo with guitarist Ira Cruz and drummer Vic Mercado. They enjoyed performing songs such as "Hallelujah" and "Noypi," but in early 2011, rumors about the band's breakup started circulating. Mañalac later confirmed this in the band's website, and reading the words "IT'S OFFICIAL. THE BAND. IT'S OVER." definitely called for a period of mourning. And maybe we're still mourning.
Sugarfree
The same year Bamboo parted ways, Sugarfree also said goodbye to their fans as lead vocalist Ebe Dancel decided to leave the band to pursue a solo career. After 12 years of producing music together, with hit songs such as "Hari ng Sablay," "Tulog Na," and "Makita Kang Muli," the band performed together one last time in March 2011 at Eastwood, Quezon City as a gift to their fans. The rain was pouring heavily that day. The world was probably crying with us, too.
Hale
Hale broke out into the OPM mainstream with "The Day You Said Goodnight" and cemented their position in the local music industry. And you can say they shaped our childhoods even more with "Kahit Pa," "Blue Sky," and "Broken Sonnet." But when lead vocalist Champ Lui Pio expressed his interest in pursuing a solo career and Hale announced their plans to disband in 2010, well, there were a lot of tears from fans. We're so glad they're back together again, and now exploring new sounds with a new member!
Urbandub
On April 1, 2015, when Urbandub went on Facebook to announce their final concert, fans panicked. Everyone was crossing their fingers, hoping it was just an April Fools' prank. Well, the band debunked that theory pretty quickly, confirming the disbandment the day after. After 15 years of amazing music such as "Soul Searching" and "First of Summer," Urbandub held a farewell concert on May 9, 2015. Their fans, fondly called Dubistas, braved the storm to see the four-piece onstage for what everyone thought was the last concert. But Urbandub is still playing gigs here and there, with their latest being the Uprising: Wagayway Festival in May this year, though there seems to be no forthcoming music.
APO Hiking Society
APO Hiking Society perhaps single-handedly shaped the landscape of OPM. Starting from humble beginnings in the classrooms of Ateneo de Manila High School, APO initially had fifteen members, but the group parted ways to pursue individual careers, their numbers dwindling down to the trio as we know them now: Jim Paredes, Boboy Garovillo, and Danny Javier. After 40 years of creating music together and giving Pinoys many all-time favorite songs such as "Batang-bata Ka Pa," "Panalangin," and "Awit ng Barkada," APO said goodbye to their fans through a series of farewell concerts.
Eraserheads
Maybe this is our biggest heartbreak. Bigger than APO? Probably, because at least we had decades with APO. Often described as the Beatles of the Philippines, Eraserheads gave us the soundtrack of our youth with hit songs like "Pare Ko," "With a Smile," and "Ligaya," and we love even the lesser known songs. Many of today's musicians look up to them, especially with the amazing songwriting that Eraserheads has shown us over the years. And this is only one of the reasons why, when Ely Buendia said he had already "graduated" sparking the band's decision to break up, our hearts broke into a million pieces. We weren't ready to say goodbye, to sing that final "Ang Huling El Bimbo." We still aren't. 
Which bands do you miss the most? Tell us below!