The Best Cozy Getaways During the Rainy Season

The rainy season shouldn't restrict you from going outdoors; in fact, it should encourage you to appreciate the world with different eyes. Sure, the rainy season adds gloom over the city—not to mention the heavy traffic that accompanies it—but it can also make everything seem more romantic, serene and cozy. There are still plenty of activities to do during the rainy season, and while you may get wet doing some of these, know that it will be all worth it.
8. National Museum

Museums are a great place to chill out in when it's raining. For a complete guide to Philippine history, there is no better place to gothan the National Museum itself–which, if you haven't heard, is now permanently free for admission to all. It houses the most important artistry in the country's history, even dating to prehistoric times. Pay a visit to the world famous Spolarium by Juan Luna Y Novicio, as well as numerous other notable paintings. If you want to see works by the first National Artist of the Philippines, Fernando Amorsolo, then look no further. You'll also be able to see the old senate session hall in all its glory.
The gloomy sky and sound of raindrops outside will add to the cozy feel of the ambience inside the museum. So educate yourself this rainy season by paying the National Museum a visit because remember: knowledge does not occupy space.
7. Heritage Tour in Pila, Laguna
Considered a heritage town by many due to its ancestral homes and a century old church, Pila in Laguna is a great place to visit during the rainy season. The rain will add to the nostalgic feel of the old houses and roads. If the rain gets too out of hand, there's always a museum that you can check out with a free, by-donation entrance. Not convinced yet? Pila is located only less than a couple of hours from Manila, making it super convenient to get your fix of old Spanish architecture.
6. Siargao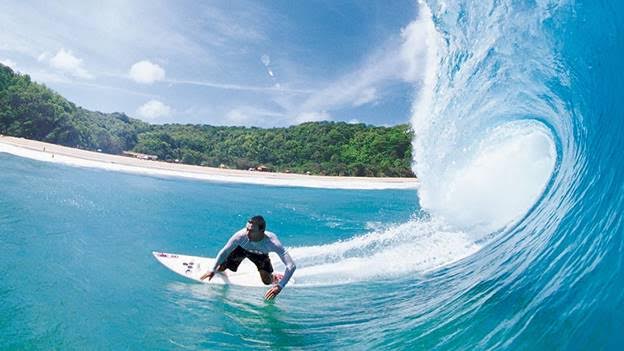 For those that didn't already know, the stormy season also means it's swell season. So get on that board and surf the world famous Cloud 9! Just make sure to check the forecast. While this world-renowned surf spot is a plane ride away, it's worth the trip just to be in the presence of awe-inspiring locals (read: Philippine surf legends!). But surf isn't the only thing that's alluring: there are cozy hostels to stay in, beautiful sights to seeand food to devour—which, as an added bonus, is both cheap and delicious.
5. Boracay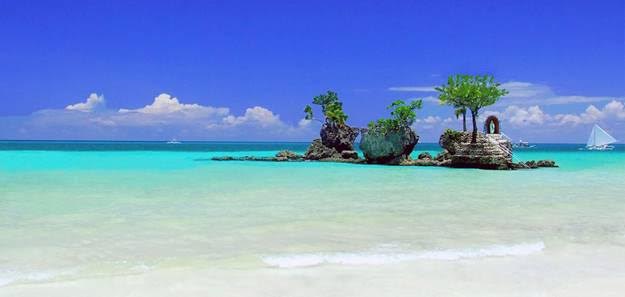 Just because the sun's gone doesn't mean you have to cancel your beach plans. Take advantage of the off season and head on over to Boracay—all you'll need is a bigger umbrella to sit on the shore with food and drinks. A little rain never hurt anyone, and it will set the perfect mood for a little soul searching (or romance, if that's what you're after).