The Best Cozy Getaways During the Rainy Season

The rainy season shouldn't restrict you from going outdoors; in fact, it should encourage you to appreciate the world with different eyes. Sure, the rainy season adds gloom over the city—not to mention the heavy traffic that accompanies it—but it can also make everything seem more romantic, serene and cozy. There are still plenty of activities to do during the rainy season, and while you may get wet doing some of these, know that it will be all worth it.
8. National Museum

Museums are a great place to chill out in when it's raining. For a complete guide to Philippine history, there is no better place to gothan the National Museum itself–which, if you haven't heard, is now permanently free for admission to all. It houses the most important artistry in the country's history, even dating to prehistoric times. Pay a visit to the world famous Spolarium by Juan Luna Y Novicio, as well as numerous other notable paintings. If you want to see works by the first National Artist of the Philippines, Fernando Amorsolo, then look no further. You'll also be able to see the old senate session hall in all its glory.
The gloomy sky and sound of raindrops outside will add to the cozy feel of the ambience inside the museum. So educate yourself this rainy season by paying the National Museum a visit because remember: knowledge does not occupy space.
7. Heritage Tour in Pila, Laguna
Considered a heritage town by many due to its ancestral homes and a century old church, Pila in Laguna is a great place to visit during the rainy season. The rain will add to the nostalgic feel of the old houses and roads. If the rain gets too out of hand, there's always a museum that you can check out with a free, by-donation entrance. Not convinced yet? Pila is located only less than a couple of hours from Manila, making it super convenient to get your fix of old Spanish architecture.
6. Siargao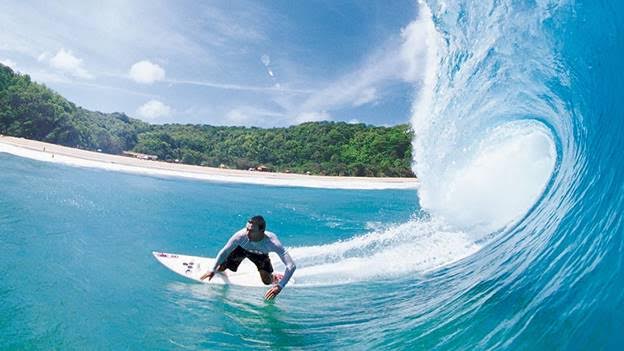 For those that didn't already know, the stormy season also means it's swell season. So get on that board and surf the world famous Cloud 9! Just make sure to check the forecast. While this world-renowned surf spot is a plane ride away, it's worth the trip just to be in the presence of awe-inspiring locals (read: Philippine surf legends!). But surf isn't the only thing that's alluring: there are cozy hostels to stay in, beautiful sights to seeand food to devour—which, as an added bonus, is both cheap and delicious.
5. Boracay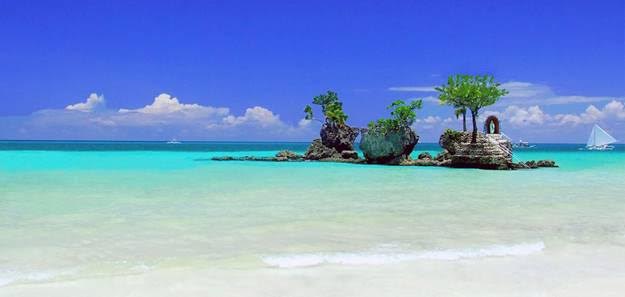 Just because the sun's gone doesn't mean you have to cancel your beach plans. Take advantage of the off season and head on over to Boracay—all you'll need is a bigger umbrella to sit on the shore with food and drinks. A little rain never hurt anyone, and it will set the perfect mood for a little soul searching (or romance, if that's what you're after).
4. Daranak Falls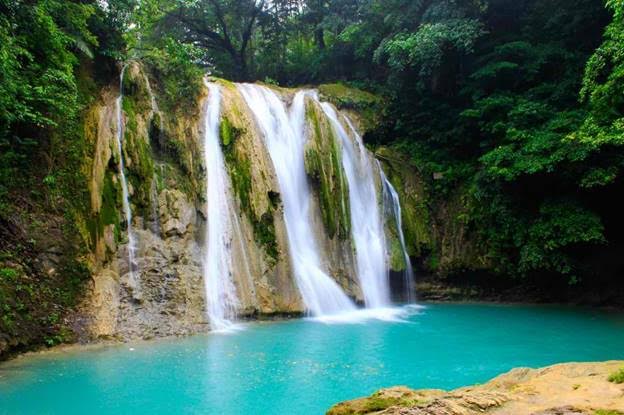 Located just two hours away from Manila, Daranak Falls in Tanay, Rizal is a great getaway for any season. Standing at 14 meters, it's one of the taller waterfalls near Manila. Just imagine taking a dip at its basewhile raindrops are falling—talk about magical! For only P50 for adults, you can enter the grounds and swim to your heart's content. For an additional P300, you can rent a tent and pitch it on the land surrounding the falls. If you want to picnic, you can also rent one of the nearby tables for only P200. So plan that trip right now, it'll definitely be worth your while!
3. Las Pinas Bamboo Organ at St. Joseph Parish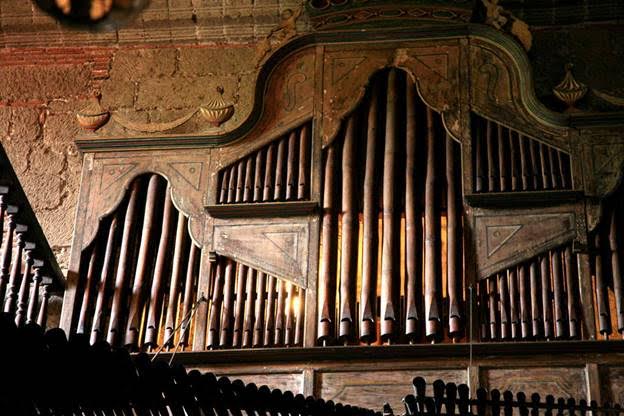 The Las Pinas Bamboo Organ, located in St. Joseph Parish, is considered a National Cultural Treasure of the Philippines as it's the only organ in the world that's made purely from bamboo. The sound that it makes will take you on a trip back in time to the 19th century, and with a little rain it actually sounds even better. The organ was unplayable until it's restoration in 1975, when the first ever International Bamboo Organ Festival was hosted—which, FYI, is now the longest running international music festival held in the country. The church is beautiful as well, making it the perfect place to cozy up during the rainy season.
2. Ardent Hot Spring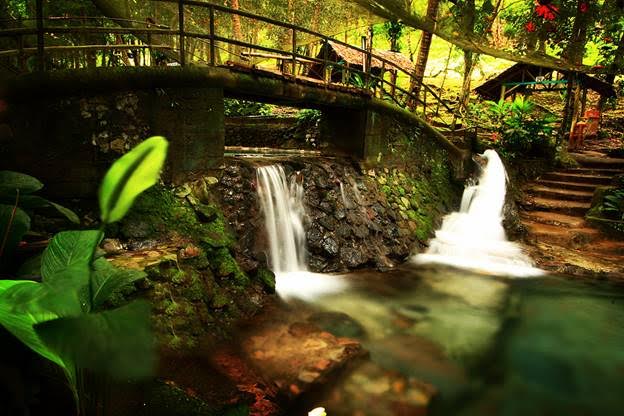 Located in Camiguin Island, the Ardent Hot Spring is one of the best outdoor hot springs in the country. What better way to spend the rainy season than by warming up in a hot spring while raindrops are falling? The answer is none. The springs are situated under tall trees in a tropical forest, creating an incomparably soothing atmosphere. Relax and cast your worries aside while you listen to the raindrops and wind blowing from the comfort of the healing waters.
1. Baguio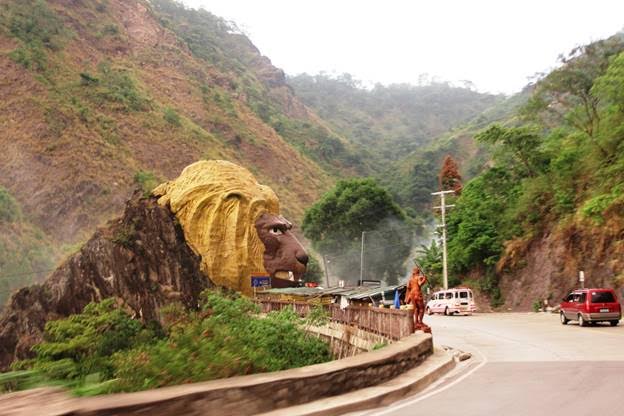 Baguio is a top destination to go to during the rainy season because it gets extra cold and foggy, making the surrounding mountains look positively magical. Just make sure the roads are safe before setting off, and don't forget to bring your thickest sweater!
It will be less crowded than it usually is during the summer, so expect to have most places to yourself. You probably won't be able to go horseback riding, but there are lots of other things to indulge in. Visit the woodcarver's village to see some authentic hand-carved wooden wares, or visit the BenCab Museum to see the Cordillera Galleryand its artifacts from all over the Cordillera region. At the end of the day, you can always cozy up at Café by the Ruins Dua for hearty Asian fusion dishes as well as baked pastries.
What are you waiting for? Time to plan those itineraries because the rainy season is just around the corner!
What cozy spots do you retreat to during the rainy season? Sound off in the comments below!