Are you one of millions of deactivated voters in the Philippines? Here's what you should know so you can vote in the upcoming elections!
6.3 million deactivated voters
According to the Commission on Elections (Comelec), there are over 6 million registered voters whose status is currently deactivated. This means they weren't able to vote in two consecutive elections, which makes them ineligible to vote in the 2022 elections.
Usually, deactivated voters need to visit their local Comelec office to apply for reactivation. But Comelec just announced an easier process.
You can reactivate *online*
On August 11, Comelec Commissioner Rowena Guanzon announced that reactivation of voter status will be conducted online, which is an unusual but welcome deviation from the usual application process of Comelec.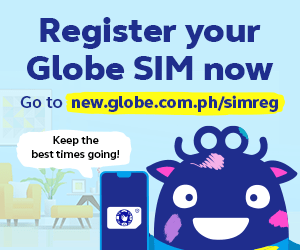 Biometrics are still on record
The reason for the in-person appearance during voter registration and reactivation is because Comelec needs to capture voter's biometric data to be used for verification during the elections.
However, for the 6.3 million deactivated voters, Comelec still has their data on record, according to Guanzon. "Their biometrics are still in the database of the Commission on Elections, hence they need not apply for reactivation in person," she said in a Facebook post.
You will receive an email
According to Guanzon's announcement, those eligible for reactivation will receive an email throughout August 2021. This is especially helpful for individuals who are living in areas currently under enhanced community quarantine (ECQ) and modified ECQ (MECQ), where voter registration and reactivation are on hold.
You will be taking oath through a video call
As opposed to the in-person oath-taking after biometrics capture at the local Comelec office, eligible deactivated voters will be making the voter's oath through a video call with an election officer.
Good news for senior citizens and PWDs
@COMELEC En Banc approved the reactivation of PWDs and Senior citizens voters who failed to vote in 2 consecutive elections. Reactivation through email and oath before the eletion officer thru video. Wait for procedure details @radyocomelec @jabjimenez @dirfrancesarabe

— Rowena Guanzon (@rowena_guanzon) August 11, 2021
According to a separate tweet by Guanzon, reactivation through online means is also possible for senior citizens and persons with disabilities. Like the rest of the deactivated voters, they will be receiving an email and will be taking oath through video call.
Details to follow
While this is all exciting news, Comelec is still ironing out the details of the procedure, so keep your eyes peeled for updates. Follow Comelec on Facebook or Twitter for new announcements, and bookmark this page as we will be updating it as soon as more details are available.
Not a deactivated voter?
If you're not eligible for reactivation, make sure to apply for voter registration as soon as possible, especially if your local Comelec office is still open for voter registration. Comelec has also opened satellite registration centers in some areas, which you can find through their Facebook page.
There are less than 50 days left until the end of the application period. So register now!
A Step-By-Step Guide To Voter Registration During the Pandemic
A Step-By-Step Guide To Voter Registration During the Pandemic
Meryl Medel | Nov 16, 2020