So you've seen Avengers: Endgame. You spent the entire day if not the week after wrecked with feelings and filled with questions. And now the post-movie depression is sinking in. What's next? After a decade of build up, the Infinity Saga is over and the journey of various Avengers is finally over. Many of these actors and characters are not going to appear on screen together again at least, not like this. What's next?
As you come down from the high, you might be feeling a little melancholy. Thankfully, I've got just the prescription: a bunch of comics that can help you recapture the magic of the MCU, short of watching Guardians of the Galaxy, Vol. 2 and Captain America: The Winter Soldier for the eleventh time. For while the core six Avengers may never share a blockbuster moment like this again, you can still make them assemble in your heart.
The Invincible Iron Man (2008-2011)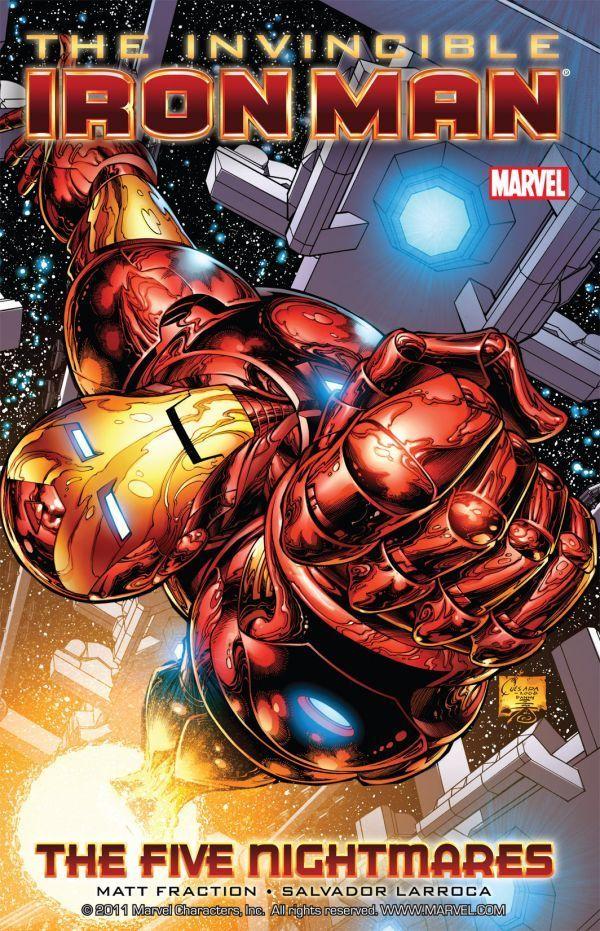 Available on Comixology and Marvel Unlimited
Not ready to let go of Tony Stark just yet? Well you can salve those wounds and wipe those tears with a fan favorite run on the Armored Avenger by Matt Fraction in which he, well, he suffers a lot. Par for the course for Tony whose life is fraught with intrigue and danger. In this run, he's declared a threat to national security by Norman Osborn, now a high ranking member of the government.
Captain America (2004-2011)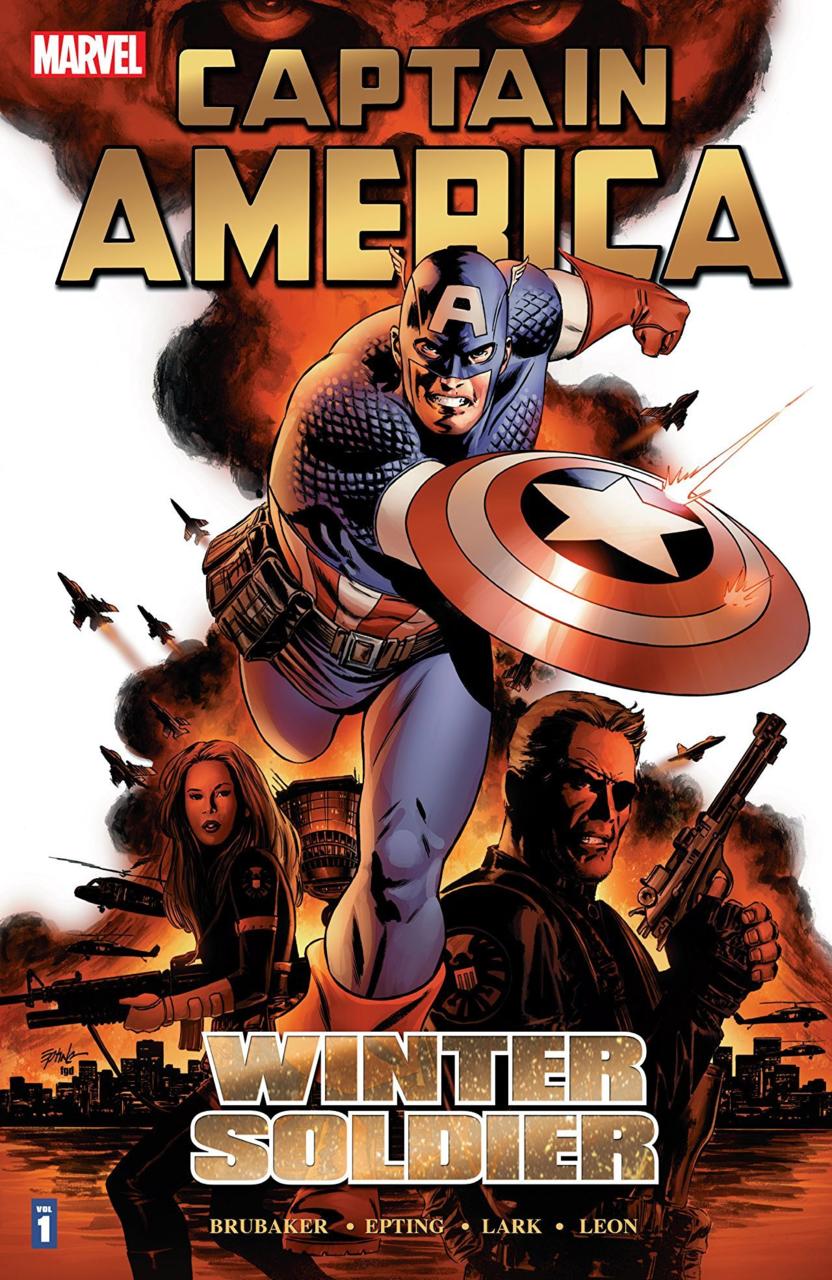 Available on Comixology and Marvel Unlimited
For some fans, Captain America's send off in Endgame wasn't perfect. But even if that isn't the case for you, (it sure isn't for me!) there're plenty great comics to fill the Steve Rogers-shaped hole in your life. In this epic run, writer Ed Brubaker provides the inspiration behind some of the most iconic elements of the MCU and is your reading homework before Falcon & Winter Soldier on Disney Plus.
Thor: God of Thunder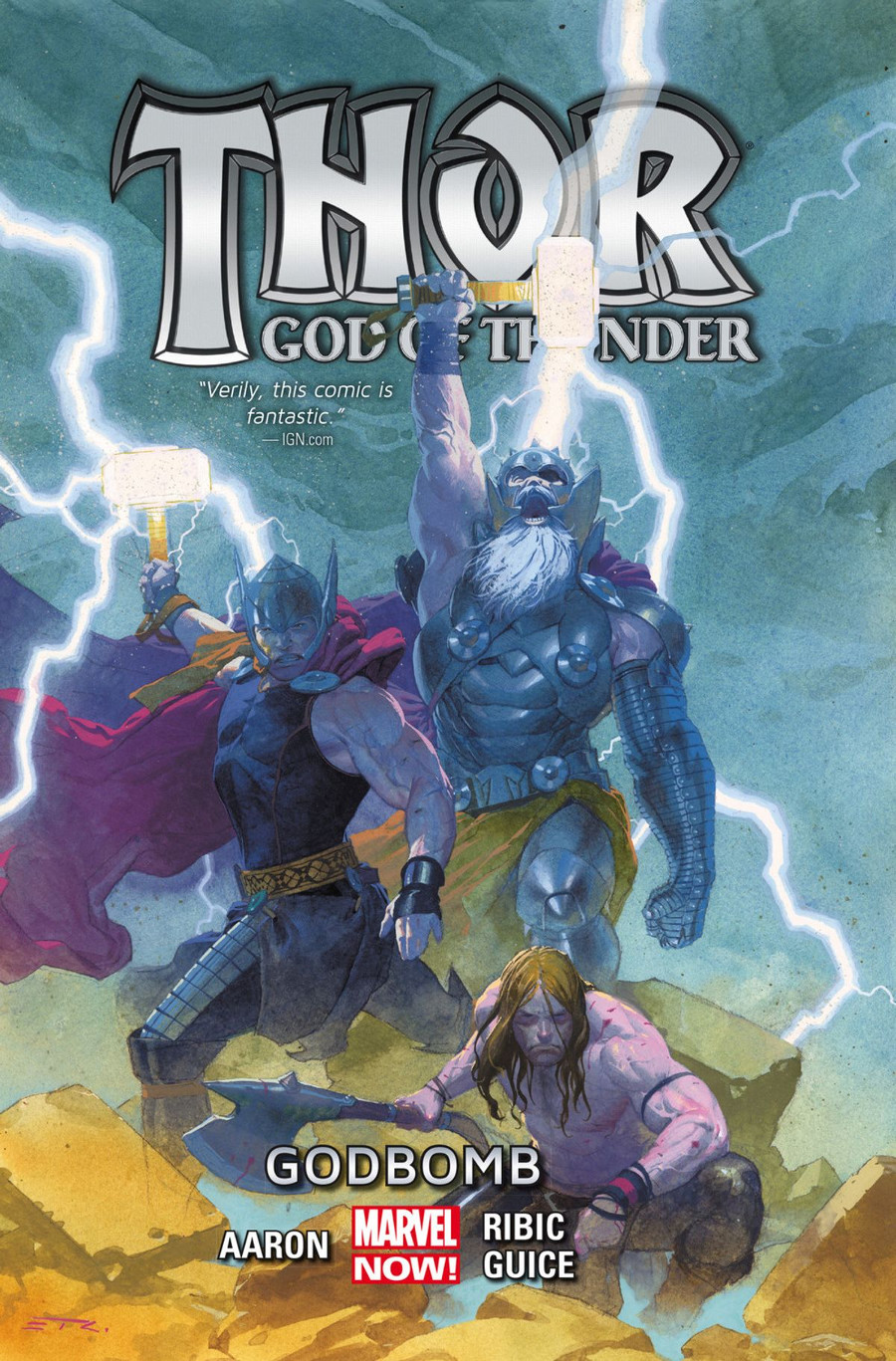 Available on Comixology and Marvel Unlimited
One of the best things about Endgame is how much it doubled down on Thor's ongoing struggle to take hold of his self-worth and how it leaves him ready for another awesome journey. Jason Aaron's run on Thor takes on that far-reaching scope with Thor: God of Thunder which kicks off a saga that extends into other great Thor books like Unworthy Thor and The Mighty Thor.
Young Avengers (2013)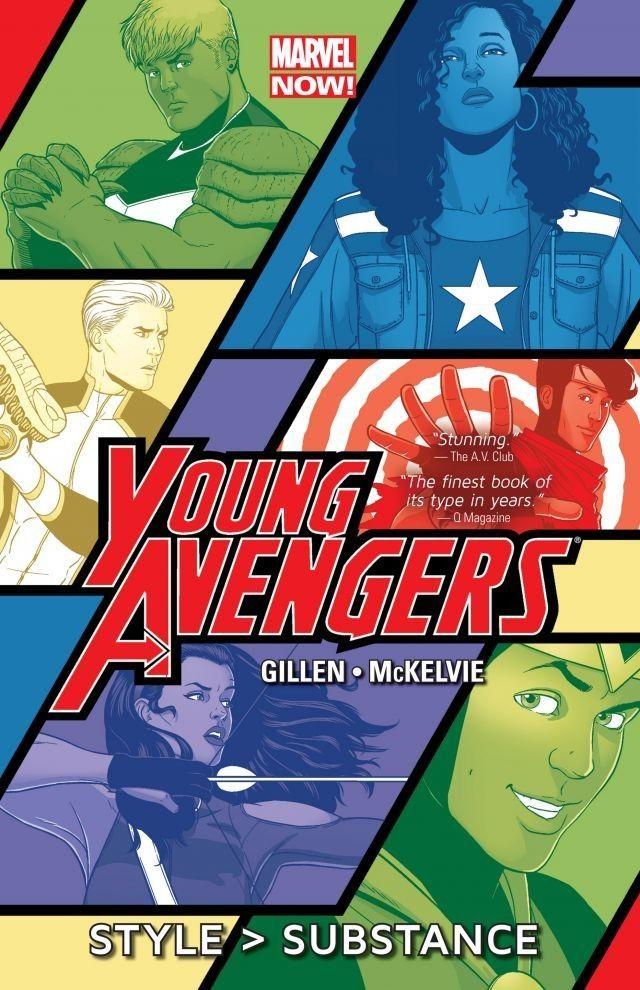 Available on Comixology and Marvel Unlimited
If Endgame made you excited about the future of the Marvel Cinematic Universe then you could search for in Young Avengers, a comic that focuses on kids rising to the legacy of their mighty inspirations. While Disney and Marvel haven't confirmed any plans for Young Avengers-stories, the groundwork has definitely been laid with characters like Morgan Stark, Harley Keener and Cassie Lang.
Infinity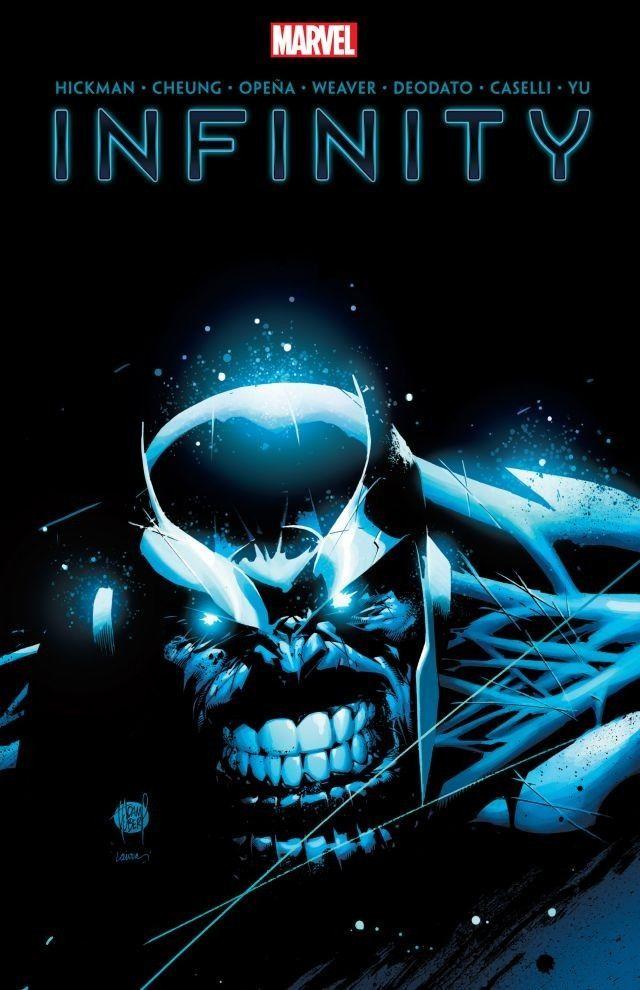 Available on Comixology and Marvel Unlimited
Most people will recommend reading the original Infinity Gauntlet and The Infinity War comics, but those comics – in my humble opinion – haven't really held up so well. But the 2013 Infinity saga architectured by Jonathan Hickman is the current to-go storyline that introduced the Children of Thanos and many other ideas that inspired Endgame and Infinity War. It's a thousand pages and it's awesome.  
Avengers Prime

Available on Comixology and Marvel Unlimited
If you want to be in a warm and loving place after Endgame, then Avengers Prime is the comic to turn to. This limited series focuses on Steve, Tony and Thor recovering from a major crossover event and figuring out how to forgive one another as super brothers. It's the comic you should read if the "found family" aspect of the MCU is what gives you life, or you simply like watching besties fight bad guys.
Hawkeye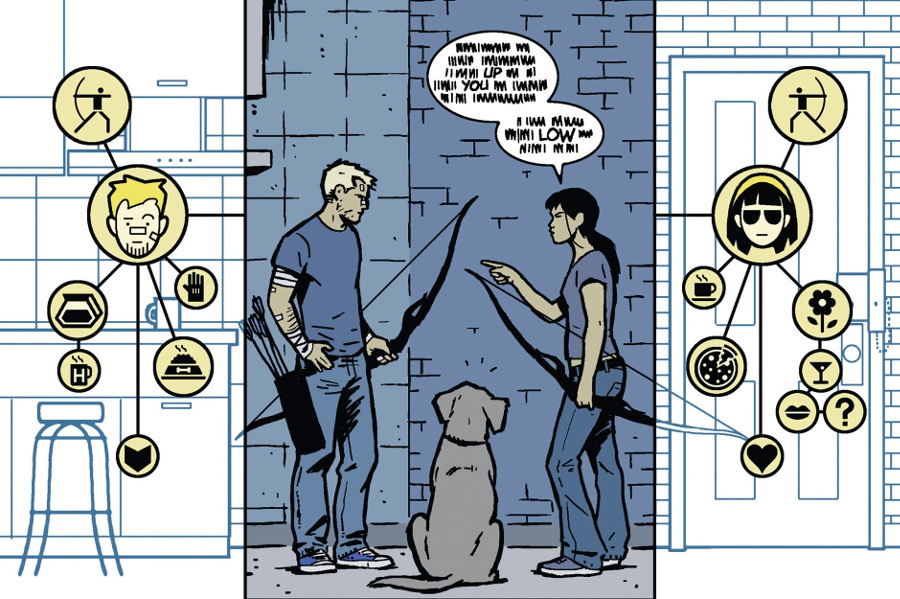 Available on Comixology and Marvel Unlimited
This unmissable series focuses on Hawkeye training a young woman named Kate Bishop but it's just as much about a less than perfect hero learning from his irreverent protege. Hawkeye is a funny and heartfelt series that's held in high regard for a reason. And with a possible show on Disney Plus focusing on Hawkeye passing the torch to a heroine to replace him, Matt Fraction and David Aja's beloved is recommended reading.
A-Force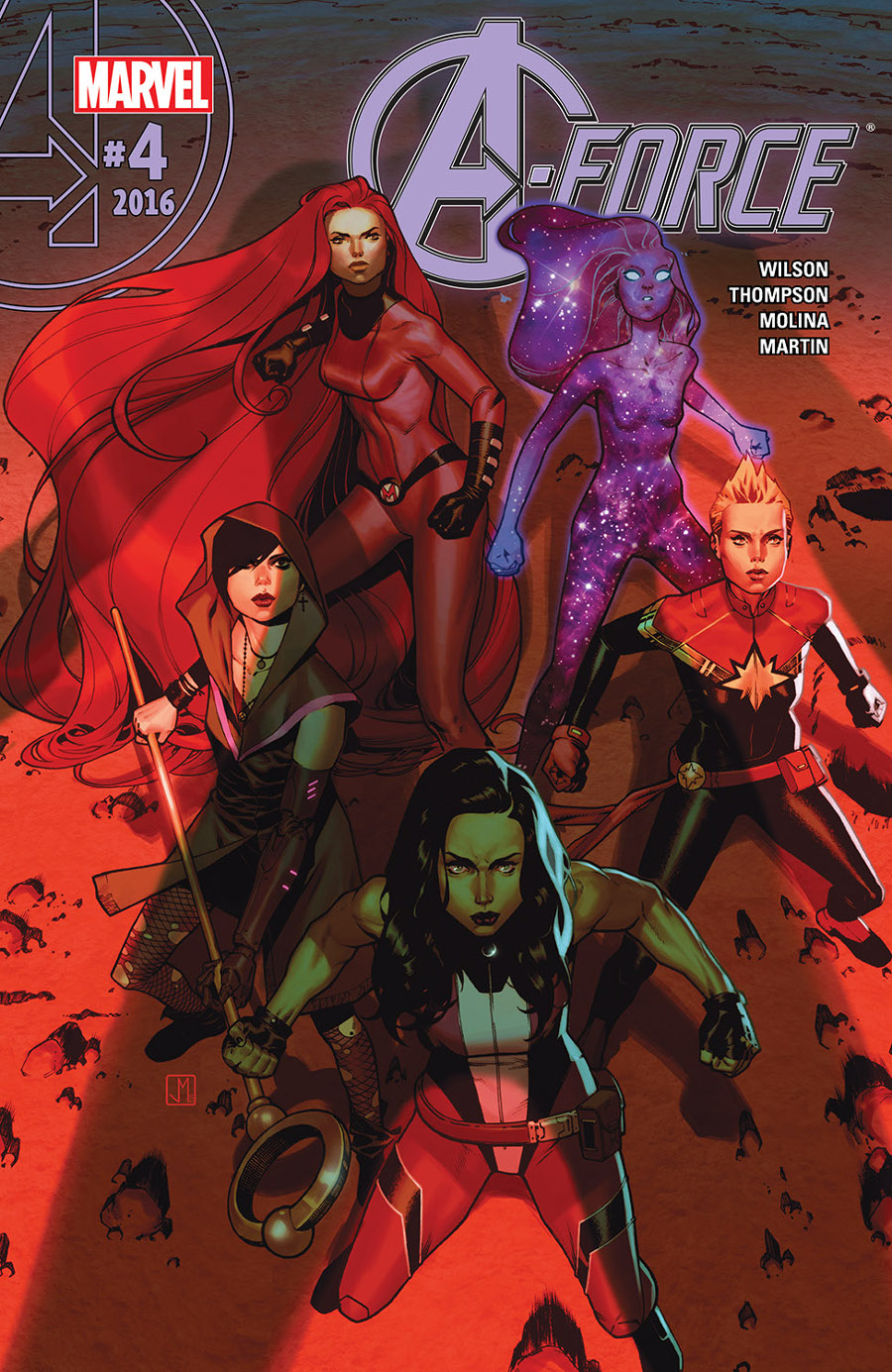 Available on Comixology and Marvel Unlimited
One of the best shoutouts in Endgame is a great female power moment, though it's a little unearned for a saga that has only one movie with a female lead. A-Force is the realization of what a female centered team could look like in the Marvel Cinematic Universe, with Captain Marvel and She-Hulk leading a team that includes the X-Men's Dazzler, the Inhumans' Medusa and Nico Minoru of the Runaways. It's a brilliant, it's witty and it's fun.
Got any more recommendations? Share them with us below!