There are times when we feel like packing our bags and go out-of-town, but our budget won't allow us. We feel you, fam. Let this travel-themed food establishments satisfy your wanderlust without actually leaving the city:
Plane Bistro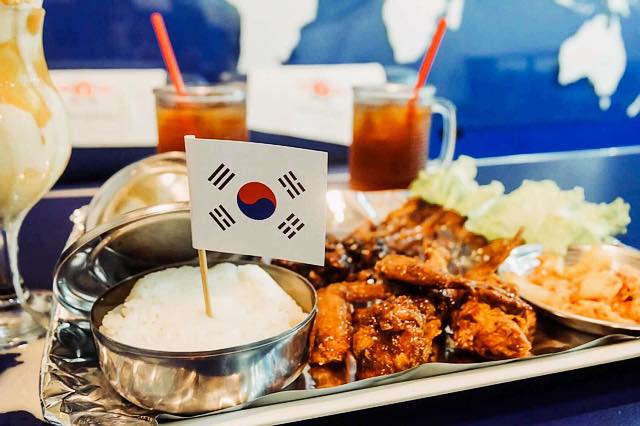 1920 España Boulevard corner Kundiman Street, Manila
(02) 2431700 | Facebook, Instagram
Open every day from 1:30 p.m. – 9:30 p.m.
Plane Bistro will instantly catch your eye with its wanderlust-inducing interiors that resemble that of a real aircraft. But unlike most planes, you are free here to choose where you want to be seated, and you can order meals upon arrival! They offer an array of Asian flavors that will satisfy your cravings—whether you're missing that pork tonkatsu from Japan, or you've been dying to have your Korean BBQ fix. You will be welcomed and served with waitresses in flight attendant uniforms, so you're guaranteed to have the full on-board experience that feels like the real thing.
Blackbird at the Nielson Tower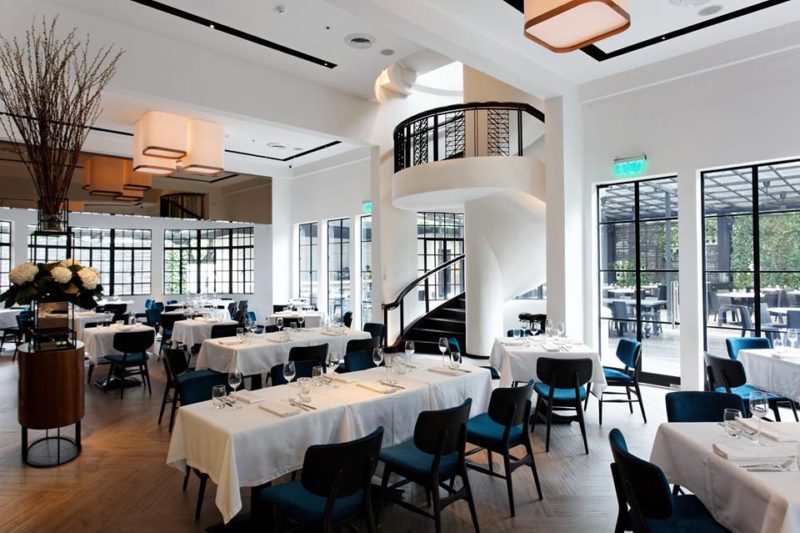 Nielson Tower, Ayala Triangle Gardens, Salcedo Village, Makati City
632 828 4888 / +63 917 8892782 | Facebook
Open from Monday to Thursday (11 a.m. to 11 p.m.); Friday to Saturday (11 a.m. to 12 a.m.)
It's no wonder why Black Bird Restaurant in Nielson Tower has an ambience similar to an airport lounge: it is home to the original Manila International Air Terminal, a pre-World War II structure built by businessman Laurie Reuben Nielson in 1937. While its interiors are lavishly redesigned, it somehow maintained its 1930s vibe with the art deco black and white motif. The main dining area is inspired by the airport's waiting lounge, the bar used to be the ticketing office, and the second floor or the old tower has a design that resembles a plane's cockpit.
Black Port Cafe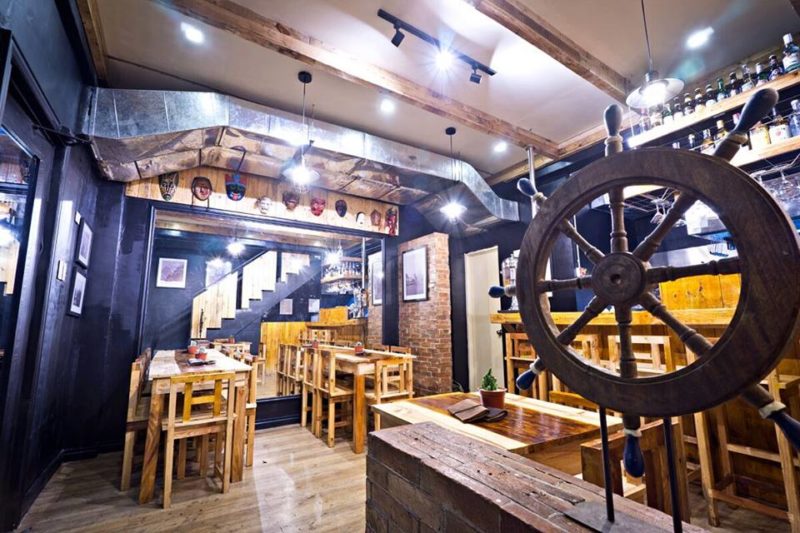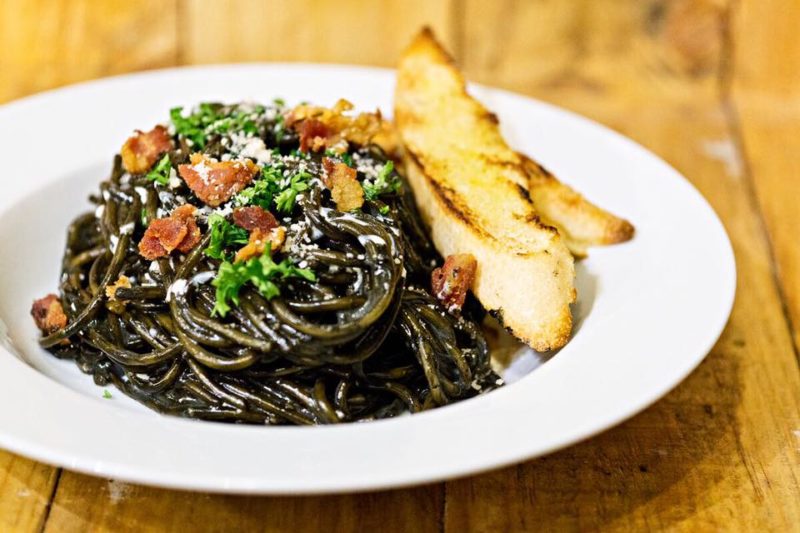 51-C Scout Rallos St., Brgy. Laging Handa, Quezon City
(02) 374 0360 | Facebook, Instagram
Open every day from 4 p.m. – 2 a.m.
Blackport Café is a creation of two travel bloggers who want to share their own adventures with fellow travelers over good food. The cafe's homey ambience will lure you in to have a good catch-up with friends while devouring their mouthwatering burgers and tasty beer. Travel books and magazines are displayed around the area, as well as memorabilia collected by the owners from around the world.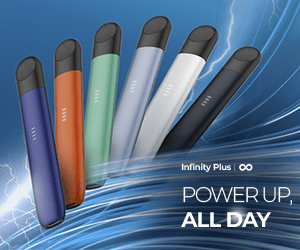 Ichiba: Japanese Market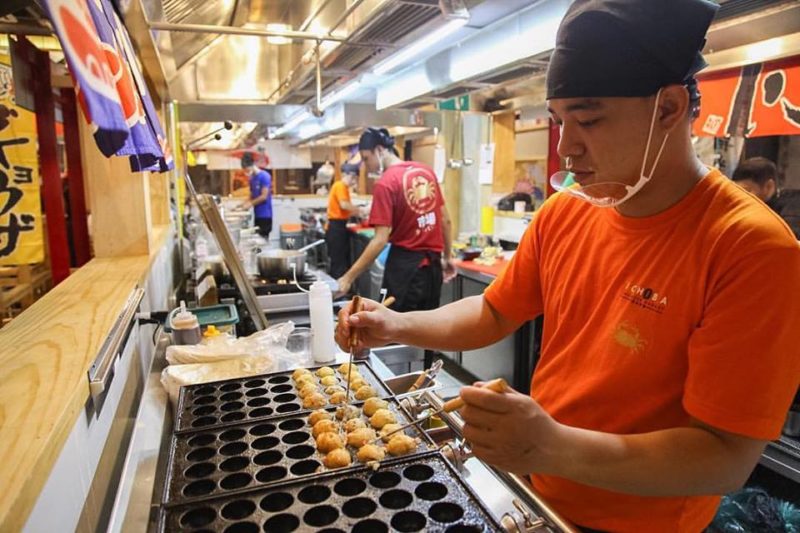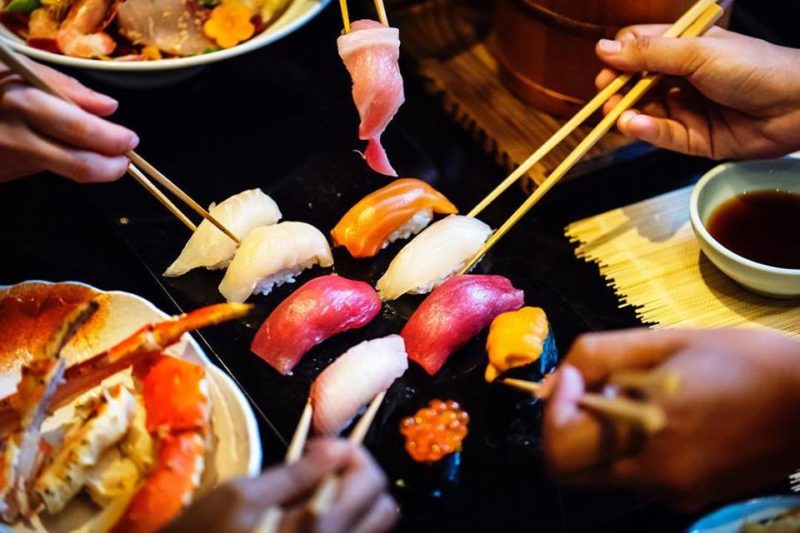 2/F Newport Mall, Resorts World Manila
(63) 917 732 2176 | Facebook, Instagram
Open from Monday to Friday (12 p.m. – 10 p.m.), Saturday & Sunday (10 a.m. – 10 p.m.)
Missing the tasty, fresh Japanese seafood from Tsukiji market? Ichiba, a Japanese market-style restaurant in Resorts World Manila, will take you back to some of Japan's most popular food markets. The place mirrors the bustling energy of a real Japanese market, with lots of delectable food options including tempura, takoyaki, scallops, gyoza, ramen—all freshly cooked and ready-to-eat. You can even reel in your own food from their Fishing Area, if you're feeling a little adventurous.
Islas Pinas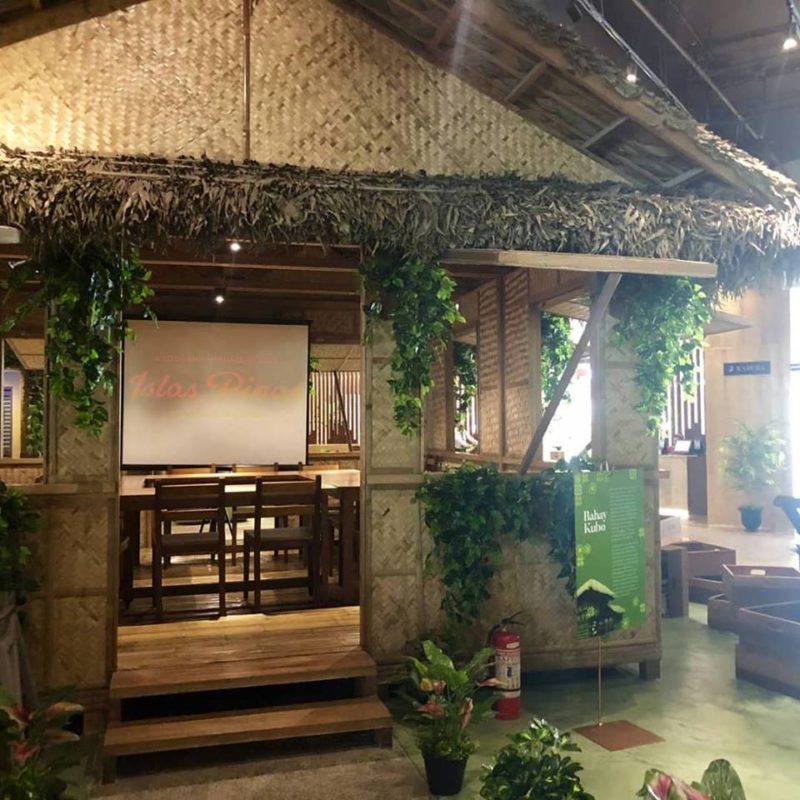 G/F DoubleDragon Plaza DD Meridian Park, Pasay City
(02) 403 1588 | Facebook, Instagram
Open from Monday to Sunday (10 a.m. – 10 p.m.)
If your taste buds are craving for local flavors, Islas Pinas has a culinary spread of everything Pinoy. Spearheaded by Chef Margarita Flores, it's a food hall that showcases Filipino culture not just through dishes, but also through its well-curated interiors that screams very Pinoy. There are areas that feature famous landmarks like Intramuros Walls, Calle Crisologo, Banaue Rice Terraces, and Chocolate Hills. Their extensive menu has all your essential local favorites from all three islands groups. There's even taho and balut!
Gerry's Jeepney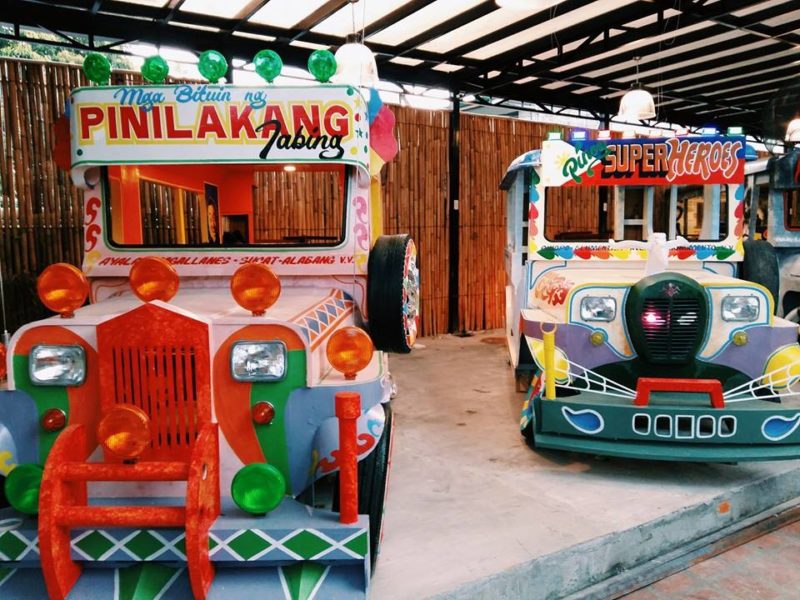 7-B Maginhawa Street, UP Village, Diliman, Quezon City
East Capitol Drive, Kapitolyo, Pasig City
(02) 4356824 (Maginhawa), (02) 7460465 (Kapitolyo) | Facebook
Open from Monday, Wednesday to Sunday (11 a.m. – 11 p.m.) – QC | Monday-Sunday (11 a.m. – 11 p.m.) – Kapitolyo
While Islas Pinas is a showcase of the country's finest, Gerry's Jeepney, on the other hand, mirrors the the frantic energy of Manila's busy streets. This place also promotes the concept of boodle fight, a very Pinoy way to bond with your friends and family. Aside from their group meals (which are named from famous jeepney landmarks, btw), they also offer your favorite sizzling plates, inihaw and pantanggal-uhaw.
Passenger Seat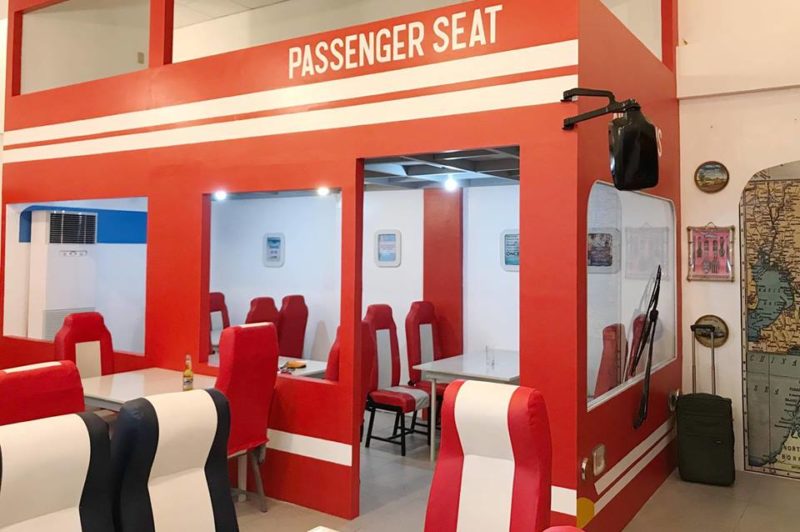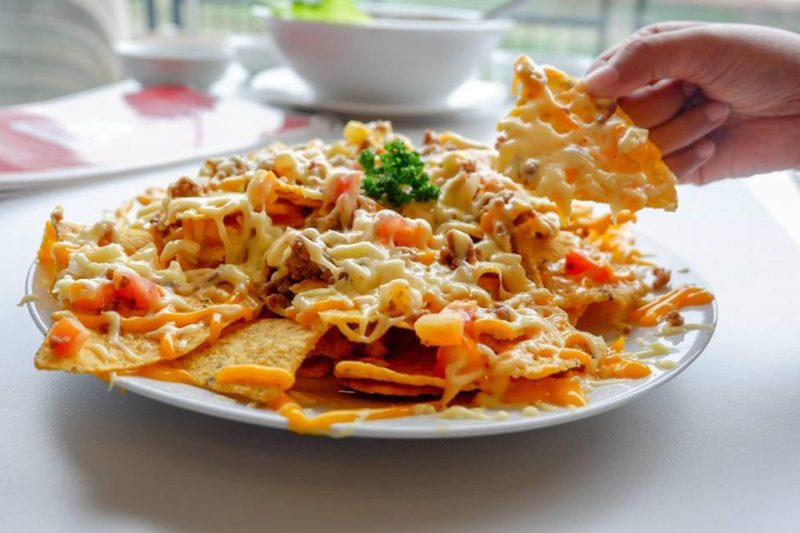 Ground Floor, Riverbanks Mall, A. Bonifacio Avenue, Barangka, Marikina City
(63) 9178373695 | Facebook, Instagram
Open every day from Monday to Thursday, Sunday (10 a.m. – 10 p.m.), Friday and Saturday (10 a.m. – 11 p.m.)
Another aircraft-themed resto in the list, Passenger Seat is an ideal place for a family lunch or dine-out with friends. They offer comfy seats almost similar to those in planes, and meals that range from local to international flavors. Dining solo? They also offer "single flight" meals, which starts from Php 149. They also dare to recreate some of your favorite meals, including Tagaytay's famous bulalo! Finish your meal with their set of beers and shakes that are worth the price.
Seoul Train Korean BBQ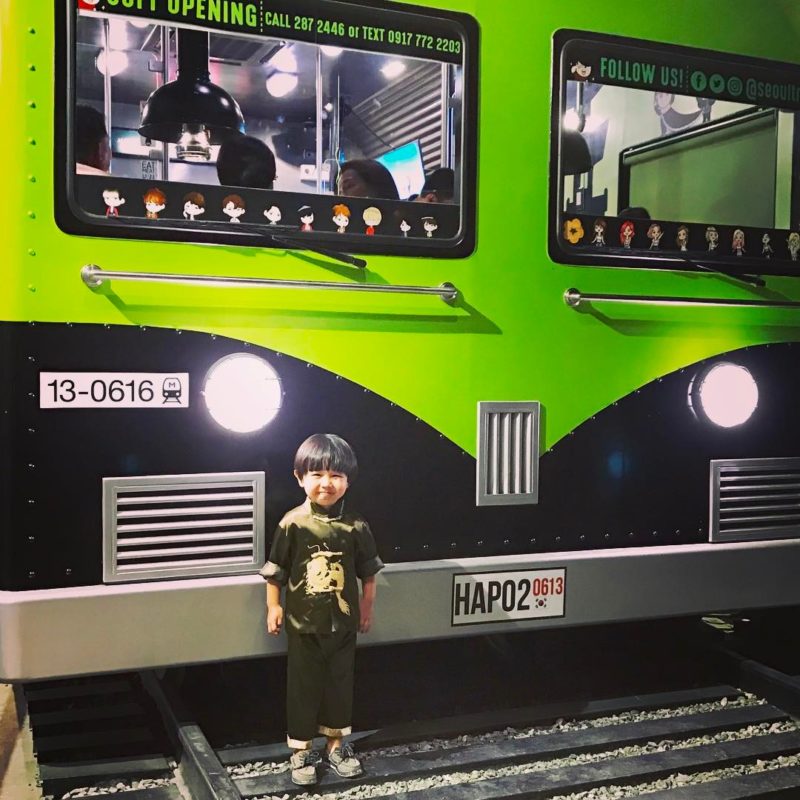 28 Sgt. Esguerra Ave.Quezon City
(63) 9178373695 | Facebook, Instagram
Open everyday from 11 a.m. – 2:30 p.m., 5:30 p.m. – 10 p.m.
Samgyeopsal places are a thing now, but what makes this place distinct among others is its cute train interiors that will let you feel much closer to Seoul. Owned by PULP owners Vernon and Happee Go, known for bringing K-pop acts in the country and are proud "hallyu" fans themselves, this locomotive Korean BBQ grill is straight out of a Korean drama. Try their take of the famous samgyeopsal!
Know more travel-themed restos in Manila? Share with us in the comments section below!