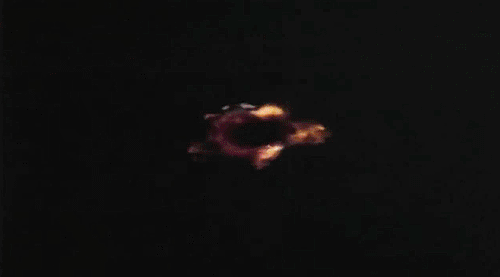 Starring Richard Dean Anderson (Stargate SG-1) and running for 139 episodes over seven seasons from 1985 to 1992, MacGyver was a staple of 80's TV. It told the story of a covert operative working for the fictional Phoenix Foundation (under the equally fictitious US Department of External Services), MacGyver, who undertook missions to keep the world safe for democracy. Armed with nothing but his wits and trusty Swiss Army knife, MacGyver would jet around the world, repurposing everyday objects to concoct anything he needed to save the day. As far from the suave superspy mold as could be, MacGyver the character was a regular, blue jeans-wearing kind of guy full of homespun wisdom who just happened to be a combination world-saving badass and genius.
With the remake having just hit the air, we take a look back at all the things we loved about the original MacGyver:
8. The Look (Especially his amazing hair)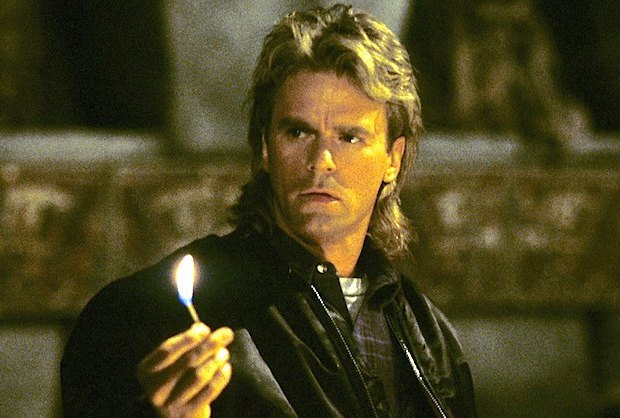 Say what you will about the "business in the front, party at the back" hairstyle, MacGyver's trademark 'do wasn't as aesthetically offensive as many others from the era and, to be honest, it's kind of hard to imagine the guy without it. Combined with his vintage leather bomber jacket and can-do attitude in the face of danger, the classic MacGyver was always ready for adventure, resembling nothing so much as a lifehacking Indiana Jones. Of course, given that MacGyver actually searched for the lost city of Atlantis in a 1994 TV movie, it stands to argue that he pretty much just became Indiana Jones at that point.
7. The Intro
While the art of the title sequence is currently making a comeback with shows like Game of Thrones and Daredevil showing us how it's done, MacGyver's was a classic study in telling us everything we needed to know about our protagonist. Aside from the admittedly awesome shot of the show's title being presented via explosion, the intro gave us shots of espionage, death-defying escapes, Mac's trademark technical know-how in action, and – this being the 80's – a shot of him leaning on a plane and flashing his All-American smile at the camera. Watch it now and try getting the tune out of your head.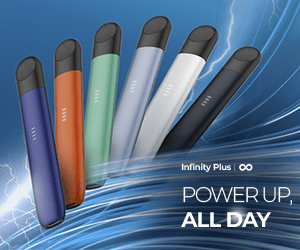 6. International man of mystery
Sure, we knew the show was named after him, but was "MacGyver" his first name or his last name? While his friends called him, "Mac", it wouldn't be until season 7 that we learned that our hero's given name was Angus. Hmm, maybe we were better off not knowing…
5. Brains over brawn
Like Batman (*cough* Zack Snyder *cough*), MacGyver has an aversion to guns, and the mere fact that he preferred to think (rather than shoot) his way out of situations made him stand out from a TV landscape that included the trigger-happy likes of The A-Team, Magnum P.I., and Miami Vice. Excuse us, just enumerating those titles made us feel all nostalgic (i.e. old).
4. It had a great Graphic Novel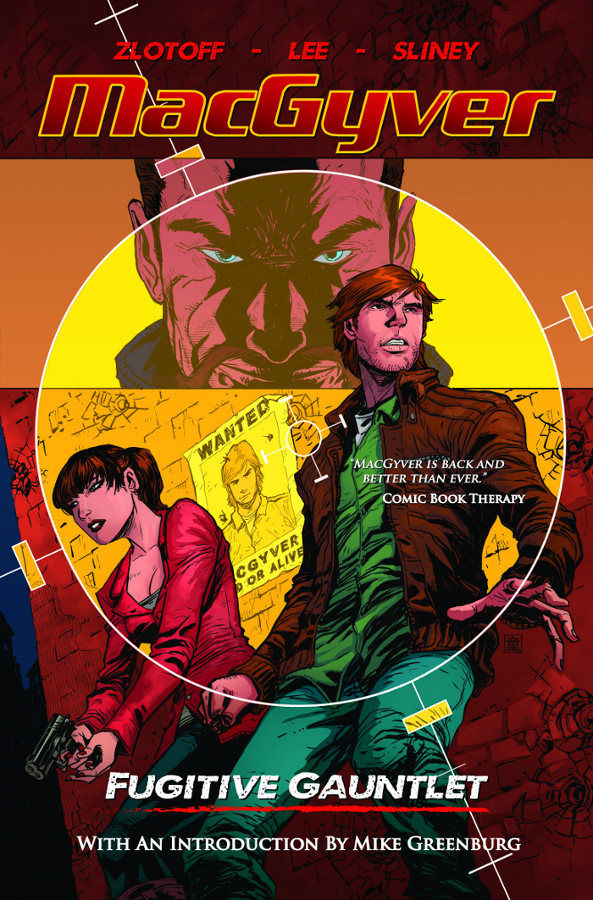 Co-written by show creator Lee David Zlotoff, MacGyver: Fugitive Gauntlet was a five-issue miniseries published by Image Comics in 2013 that told a story that could very easily have been a live action episode (or five). In retaining the base concept but setting it in the present day, Fugitive Gauntlet successfully showed how the character could work just as well now as he did two decades ago. The series garnered praise for its action, characterization, and humor, with #1 actually selling out and requiring a second print run to keep up with demand. Now, if only they'd get to work on a sequel.
3. It was (mostly) real
In interviews, the creators admitted that, in addition to having encyclopedic knowledge of damn near everything, Mac would have to have been extraordinarily lucky to pull off the majority of his ideas. Despite this, a large number of situations presented on the show were actually plausible. After the success of the early episodes, there was some concern that kids at home (or people of malevolent intent) might try replicating instances where MacGyver crafted explosives or poisons from easily available household chemicals and objects. Thus, scripts were edited to be vague on specific details whenever it came to the more dangerous ideas.
2. He never really left
Sure he played Colonel Jack O'Neill on Stargate SG-1 for ten seasons and a movie, but to the world at large, Richard Dean Anderson will always be MacGyver, and that's something he's completely fine with, actually appearing as the character a number of times since the show's 1992 finale. Aside from the aforementioned pair of TV movies from 1994, Anderson reprised the character in a 2006 ad for MasterCard that showed him using his credit card to purchase the ostensibly random collection of objects needed for a typically death-defying escape. In 2012, Anderson played the role in a series of Mercedes Benz short films where he defeats a group of terrorists alongside his newly-introduced daughter.
1. The references
Marge Simpson's sisters' obsession with the character notwithstanding, MacGyver remains a beloved part of pop culture to this day, with the name often being used as a synonym for lifehack or ingenuity in an impossible situation. In honor of the character, the Mythbusters devoted their 100th episode to replicating the show's on-screen solutions, as well as a "MacGyver Challenge" where the hosts tested their actual ingenuity in a number of secret agent scenarios. And who can forget Will Forte playing MacGyver's dim-witted son, MacGruber, in a series of SNL sketches and commercials that were so popular, they actually led to a movie being made in 2010?

The 2016 remake of MacGyver is currently airing on AXN.

Can you name your favorite "MacGyver" episode? Tell us about them below!

[/whole] [/row]