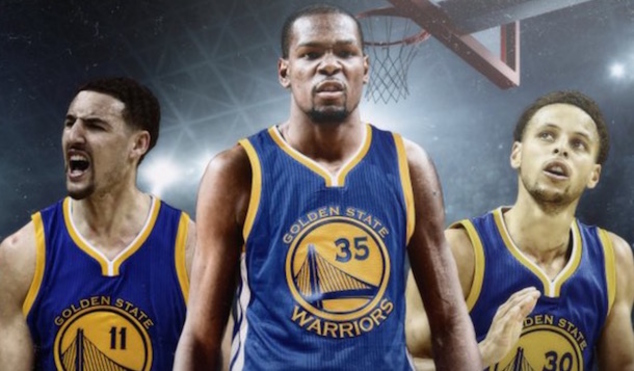 8 New-Look NBA Teams for the 2016-17 Season
By 8List

The 2016-17 NBA season is set to kick off at the end of the month, and as usual, there was a flurry of offseason activity, signings and trades.
While some teams tinkered around the edges of their roster, content in what they have, and hopeful that internal growth will power them to more wins, there is also a segment of squads that opened up the checkbooks and fired up the trade machine. So when the ball gets tipped on opening night, they're going to look a lot different from the team that ended the '15-'16 campaign.
Get to know four revamped teams from the East, and four from the West:
EAST
Miami Heat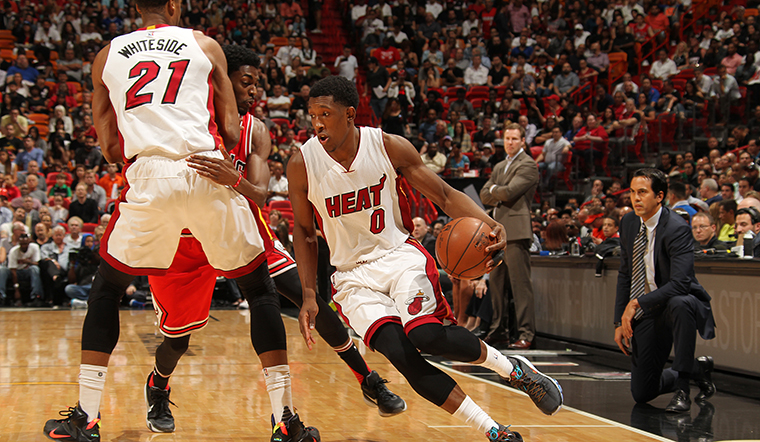 So long "Big Three" era. It was nice while it lasted.
From "not one, not two…," the Heat now in fact do not have three, as gone are LeBron James, Dwyane Wade, and Chris Bosh. LBJ of course, went home to Cleveland, but this past offseason saw the Heat opted not to bring back Dwyane Wade, and then rule Chris Bosh as medically unable to play, due to his blood clots issue.
As a result, Coach Erik Spoelstra will have to build this team around the one-two punch of Goran Dragic and Hassan Whiteside, while hoping second-year wing players Josh Richardson and Justise Winslow become stars on their own. Backed by a supporting cast of "ohhhh that guy" players like Derrick Williams, Wayne Ellington, and James Johnson, this Heat team will definitely be an interesting experiment in just how well team president Pat Riley and company can impart a championship culture on a squad, and how many wins that will produce.
New York Knicks
The New York Knicks are a super-team, according to New York Knick Derrick Rose. Sure, on paper, a quintet of Rose, Courtney Lee, Carmelo Anthony, Kristaps Porzingis, and Joakim Noah looks formidable, but injuries have seemingly robbed the two former Chicago Bulls and Melo of their explosiveness, and there's just no guarantee they'll be able to be productive over the majority of the season.
There's also the big question about how much influence team president Phil Jackson will wield. The Knicks tapped Jeff Hornacek to be their new coach in the offseason, bringing his up-tempo offense from the Phoenix Suns to Gotham, but you have to wonder how long it'll last before Jackson insists on more than a few triangle offense wrinkles. Of course, fans in the Big Apple are already hyped about this group, but you might want to hold off and see if they'll do better than some of the Isiah Thomas-assembled teams from the early '00's.
Chicago Bulls
Speaking of the Bulls, the team moved on from Rose and Noah, who previously were franchise pillars. It's hard to say it's a bad move overall given their health woes, but let's just say their moves in the wake of those departures don't exactly inspire a lot of confidence.
The NBA now is all about versatility and floor-spacing. With the constant threat of a barrage of three-pointers, that leaves individual stars plenty of room to operate and make plays. The Bulls got the second part of that equation right, but not the first, when they decided to team Jimmy Butler up with Dwyane Wade and Rajon Rondo, forming one of the worst-shooting backcourts in recent memory. It's not entirely unworkable, given head coach Fred Hoiberg's ability in the US NCAA to design innovative offenses, but whether or not that trio gels or combusts will make for must-watch TV.
Orlando Magic
In the wake of the Dwight Howard trade a couple of seasons ago, many felt that the Magic came out on top of that multi-team blockbuster, getting some fine young players, plus additional picks to form a core, much like how the Oklahoma City Thunder assembled their squad. However, going back to the 2016 trade deadline, the Magic have opted to deal away some of those up-and-comers in favor of more established guys.
As a result, the Magic enter this season with a super jumbo frontcourt of Serge Ibaka and Biyombo, along with Nikola Vucevic and Aaron Gordon. Elfrid Payton will now truly have the keys to this team with Victor Oladipo shipped out to OKC, while the re-signed Evan Fournier and sophomore Mario Hezonja look to provide the shooting. It's an odd mix with some skill duplication, but the exciting thing is that defensive wiz Frank Vogel is the new head coach, which means this could really be a scary shutdown squad. Just don't ask about their offense.