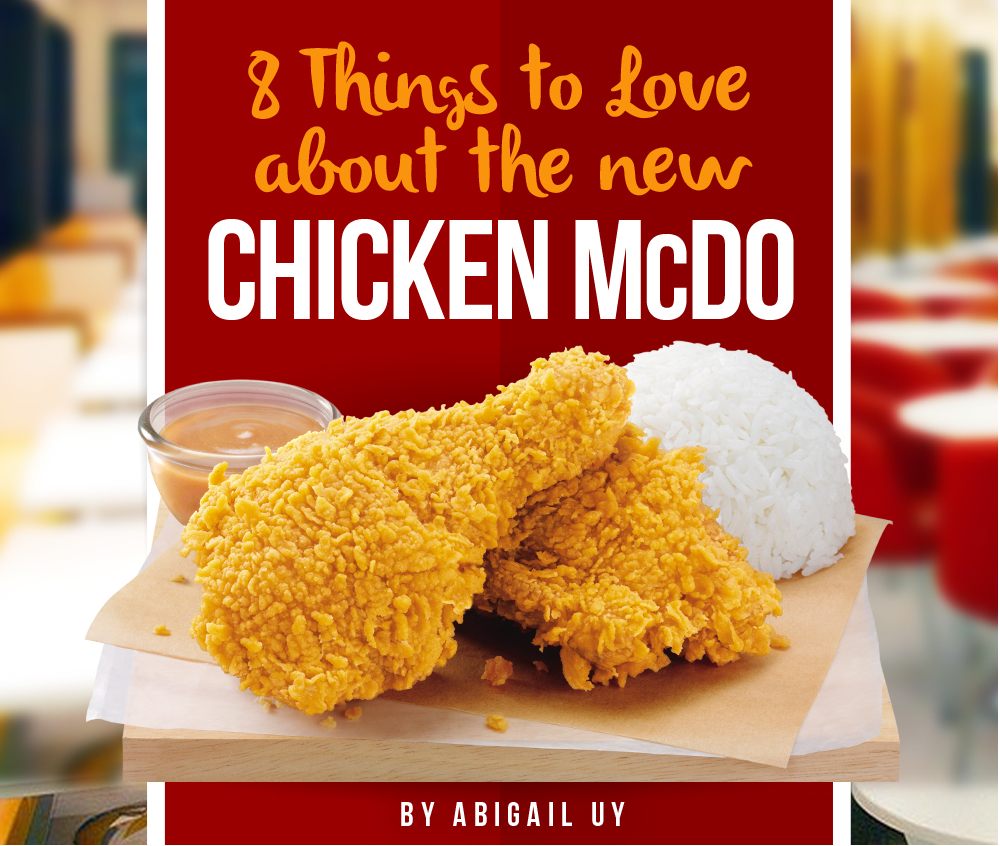 Like most Filipinos, a lot of my best memories are centered on food. From Sunday lunches with family, hanging out with friends and even first dates, the meals that were shared were as much a part of the experience as the people were, and nothing triggers those memories quite like walking into a McDonald's store or hearing the tell-tale hum of the delivery man's motorcycle.
For the last 34 years, McDonald's Philippines has been a huge part of every Filipino's heart and home, right alongside family and friends. They have been a constant through the decades, and have grown to provide us with a sense of familiarity and comfort. That said, the only constant thing is change, and McDonald's does it well. A fresh take on a comfort food classic, here are 8 things to know and love about the new Chicken McDo!
The service crews are always pleasant and accommodating to the point that you feel like you're walking in to your own dining room at home. On top of that, there are members of the kitchen team devoted to preparing the Chicken McDo, ensuring quality and flavor every time.
8. The Experience

7. The satisfied craving
The Chicken McDo (as well as everything else on the menu) is a tried and tested order that will satisfy even your craziest fried chicken cravings!
6. The toyspairing possibilities
Whether with McSpaghetti, Rice or World Famous Fries, Chicken McDo goes well with a lot of other McDonald's menu items, so you're sure na mc-mc-mc-makaka-experience ka ng masarap na meal every time. Also, the Chicken McDo Happy Meal is a favorite for kids and adults alike!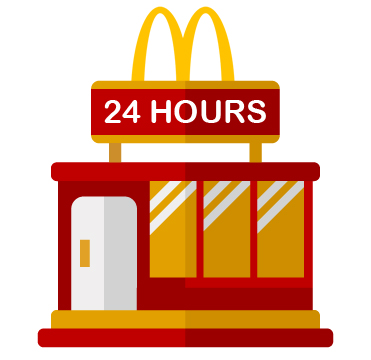 5. The 24/7 convenience
Apart from 24/7 stores, McDonald's also extends that convenience through its delivery systems via 8-MCDO (8-6236), McDelivery.com.ph, and the McDo PH App! All of our Chicken McDo cravings are satisfied, even in the middle of the night!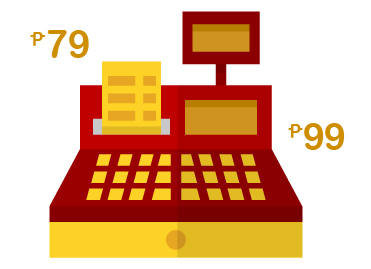 4. The price
Starting at an affordable P79, the new Chicken McDo prices can't be beat! Your hard-earned money is sulit na sulit with their new pricing, on top of having a satisfying, filling meal.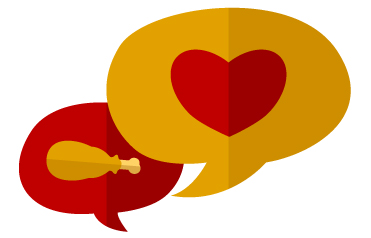 3. The universal appreciation
From your best friend to your lola to your little nephew, the Chicken McDo is one thing that everyone gets on board with. Ordering for everyone is a breeze, because we love the same thing.
2. The gravy
Change can be scary, but change can also be great! With a new spice mix, the Chicken McDo gravy is all kinds of good with its creamy, savory flavors. Try it for yourself to appreciate the difference.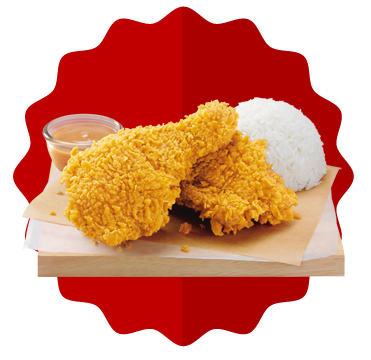 1. The crunch
There's no comfort or experience quite like that first bite into a piece of crunchy, juicy and delicious Chicken McDo. We want to do it over and over again!
Mc-mc-mc-masarap na ang Chicken McDo with the all-new flavor-rich gravy! What are you waiting for? Order na!