We've got a new K-Drama obsession: Hometown Cha Cha Cha. The ongoing tvN series features hallyu heavyweight Shin Min-ah as Yoon Hye-jin, a cold but virtuous dentist from an upscale clinic in Seoul who relocates to the seaside village of Gongjin to put up her own practice. Starring alongside her is Kim Seon-ho, who plays the character Hong Du-shik, a master of odd jobs who is well-loved by the people of Gongjin. In a true K-Drama fashion, the two cross paths and a budding romance fills the salty air.
Six episodes into the show, and we couldn't deny that we're already in too deep. Hometown Cha Cha Cha is everything we could ask for in a weekend drama—so far, that is! Here, we list down eight points we love about the show:
The chemistry of the leads
Let's start with the obvious. Dubbed as "the dimple couple", Shin Min-ah and Kim Seon-ho are displaying explosive chemistry on the show as Hye-jin and Du-shik. And by chemistry, we're not only referring to their heart-fluttering interactions, but also their comedic chemistry, which had us sold from the get-go! Personality-wise, the distant dentist and friendly village chief are polar opposites. But, maybe, they're exhibiting what exactly the saying "opposites attract" means. Seriously, we can't get enough of them!
The brewing bromance between the male leads
Actor Lee Sang-yi enters the picture as Ji Sung-hyun, a variety show producer and a sunbae (senior) of Hye-jin back in college. He somehow finds himself filming and staging a talent competition in Gongjin, where he meets Du-shik, who mistakes him for a mukbang streamer wannabe. The two are seen bonding over vintage cameras, great views, and good food, still completely oblivious to the love triangle they are forming with Hye-jin.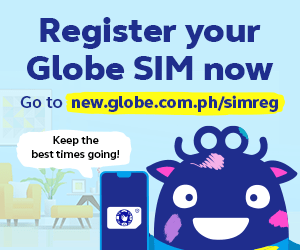 The cinematography
Allow us to take a moment to express our admiration for the show's cinematography because—well—it is *everything*. It displays stunning sights and charming color palettes that perfectly capture the warmth of the coastal community, adding to the healing vibe that Hometown Cha Cha Cha radiates on many different levels.
All the 'Start-Up' Parallels and References We've Found *So Far* in 'Hometown Cha-Cha-Cha'
All the 'Start-Up' Parallels and References We've Found *So Far* in 'Hometown Cha-Cha-Cha'
Meryl Medel | Sep 15, 2021
All the laughs
Nosy neighbors are not usually a laughing matter IRL, but in "HomCha," they bring a good deal of hilarity to the show. Think your neighborhood's resident chismosa or Marites multiplied by five—or even more! Once they catch a whiff of something juicy, you can bet on them to do a quicker job than South Korea's notorious entertainment media outlet Dispatch in disseminating the news—be it first loves reuniting in town or Hye-jin walking out of Du-shik's house early in the morning—oops!
Heart-warming scenes
If you're a sucker for K-Dramas that make your heart melt, you will surely love HomCha. It's filled with tender moments that don't just involve the leads, but the supporting characters, too! Everyone gets their share of the spotlight and a chance to tug at the heartstrings of viewers.
Screencap-worthy quotes
HomCha has countless memorable lines, we're pretty irked that we can't take screenshots while watching on Netflix! Here are some of our favorites:
"Life isn't so fair for all of us. Some spend their whole lives on unpaved roads, while some run at full speed only to reach the edge of a cliff."
"You're bound to meet unexpected situations in life. Even if you use an umbrella, you'll end up getting drenched. Just put your hands up and welcome the rain."
"Love shouldn't be about weighing things. It's all about what's in your heart."
An LSS-inducing OST
Once Car, the Garden's "Romantic Sunday" starts playing, we feel like we're being transported to Gongjin, with the sound of the waves crashing on the shore and the seagulls calling in the clear blue sky. It's so chill and dreamy! Not gonna lie—the melodic "la la la la la…" has been stuck in our heads since the day we watched the first episode!
A dash of mystery
Now, what's a K-Drama without a little mystery? Even though HomCha is billed as a romantic comedy, the show is starting to hint at Du-shik's possibly dark past that even the village's nosiest neighbors couldn't figure out. Questions like "Why is someone as intelligent as him settling for odd jobs?" or "Is him being overly friendly and helpful a sign of him compensating for something?" are being raised by fans. Needless to say, there are no spoilers for this bit of the show thus far coz we're all on the same page here — we don't know anything yet! We guess this is one of the many things about Hometown Cha Cha Cha that will keep us looking forward to the weekend until mid-October!
Are you as obsessed with Hometown Cha Cha Cha as we are? Share with us your favorite theories!