It's usually the grim stuff we see on the news these days. COVID cases going up, the ever chaotic political landscape, you know, the usual cycle. But sometimes the bleak chore of watching the news for updates is broken by rare hilarious moments Filipinos will be talking about for years. These are just some of the funniest recent TV bloopers that made Filipinos LOL.
Saleema Refran's "Di ko gagalawin ulo ko"
During a
24 Oras
segment, Vicky Morales called on Saleema Refran for live on-site reporting. Apparently, Refran didn't hear that she was already on air and proceeded to shout "Di ko gagalawin ulo ko. Okay na 'to?" It took some seconds before she could continue her report but by then everyone watching was already laughing. Refran left a comment on Instagram to clarify that she wasn't angry, it was just too loud in the venue and they were testing audio. The "di ko gagalawain ulo ko" part was so the face shield wouldn't reflect the lights.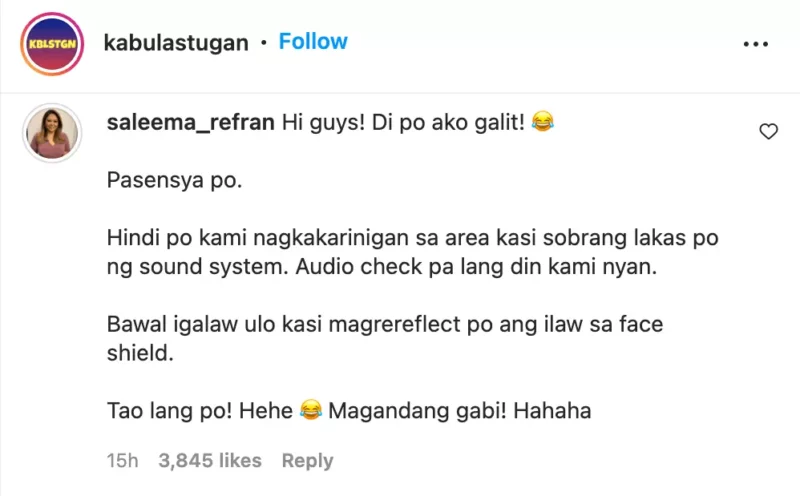 This Week in Weird: 8 I-Can't-Believe-This-Is-Real Moments Captured on Pinoy Live TV
This Week in Weird: 8 I-Can't-Believe-This-Is-Real Moments Captured on Pinoy Live TV
Ina Louise Manto | May 22, 2020
Kuya Kim's tinapay
View this post on Instagram
When he was still the weather reporter for TV Patrol, Kuya Kim made a hilarious blooper that got the Internet laughing alongside him. It was a normal weather report when he suddenly started giggling uncontrollably. Later on, Star Patrol anchor Gretchen Fullido reveals she dared Kuya Kim to insert the magic word "tinapay" in his weather report. What's more hilarious is watching Kuya Kim confidently say he could slip the word in and then failing immediately after.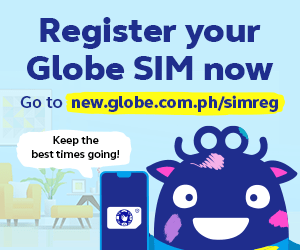 Karen Davila's explodes with excitement
Dahan dahan naman po ma'am Karen Davila, yung facial expression talaga ni Lyca HAHAHAHAHA pic.twitter.com/D0ufoJzAsF

— Alec (@_Fagittarius) August 15, 2021
Who could forget Karen Davila's jarring scream when she realized she shares a birthday with Lyca Gairanod? It even shocked Lyca enough to visibly trigger her fight or flight response. LOL! The hilarious moment was turned into a meme which eventually turned into a nationwide celebration when November 21 rolled around.
Funniest Pinoy News and Report Bloopers on Live TV
Funniest Pinoy News and Report Bloopers on Live TV
Ina Louise Manto | Mar 05, 2020
Karen Davila and the dahon
View this post on Instagram
Here's another funny blooper with Karen Davila. A strong wind blew a leaf to her face while co-anchor Henry Omaga-Diaz was speaking. The incident happened on the first day of her return as one of TV Patrol's main anchors which was perfect for her Instagram caption: "Literally turning over a new leaf."
Jeff Canoy blocks the camera
View this post on Instagram
While Jorge Cariño was reporting in an Umagang Kay Ganda March 2020 segment, Jeff Canoy casually walked past the camera to get something. Carino was obviously holding back laughter after the incident. Later, Canoy posted the video on Instagram captioned with "May dumaan na pogi."
This contestant cursing Willie Revillame
Wowowoin host Willie Revillame was shookt when a contestant cursed him on national TV. "Alexa" thought he was a prank caller and didn't believe she was on the show at first. Gotta be careful about those prank calls, eh? Revillame's hilarious reaction followed by his "gwapo" save won the Internet that day.
Funniest Filipino Variety Show Fails That Will Have You Laughing Out Loud
Funniest Filipino Variety Show Fails That Will Have You Laughing Out Loud
Bianca Katipunan | May 15, 2020
Doris Bigornia reports through a catfight
MY CATS HAVE NO CHILL @DorisBigornia pic.twitter.com/nJr3ZCedbG

— Nikki Bigornia (@nikkibigornia) May 15, 2020
This hilarious incident perfectly demonstrated the chaos of working from home during the first few months of the pandemic. Doris Bigornia was in the middle of an interview last May 2020 when two pretty cats started fighting in the background. Little did the felines know that that fight made them Internet famous.
Mike Enriquez and his accidental rap
It's tough being a news anchor, okay? Mike Enriquez knows that all too well but still, veteran that he is, he can't help but make mistakes. In the video above we see him hilariously stumbling over his words. Maybe an intern keyboard smashed the teleprompter or the word was too difficult to pronounce. Either way, Enriquez's blunder still brings laughter years later.
What's your favorite TV blooper?
Check us out on Facebook, Instagram, Twitter, and YouTube, and be the first to know about the latest news and coolest trends!