Kakanin are native sweets usually made of rice (the word "kanin" means cooked rice), but there are other types that are made of other roots such as camote and cassava; fruits and vegetables like saba and kalabasa; and other grains like corn and millet. Variations arise depending on the availability of the main ingredients, and each region produces its own unique flavors, textures, shapes and skills in wrapping with different leaves (banana, coconut frond, hagikhik).
The Philippines has a wide variety of these scrumptious sweets. Here's a list of 8 rice and grain-based delicacies and their origins.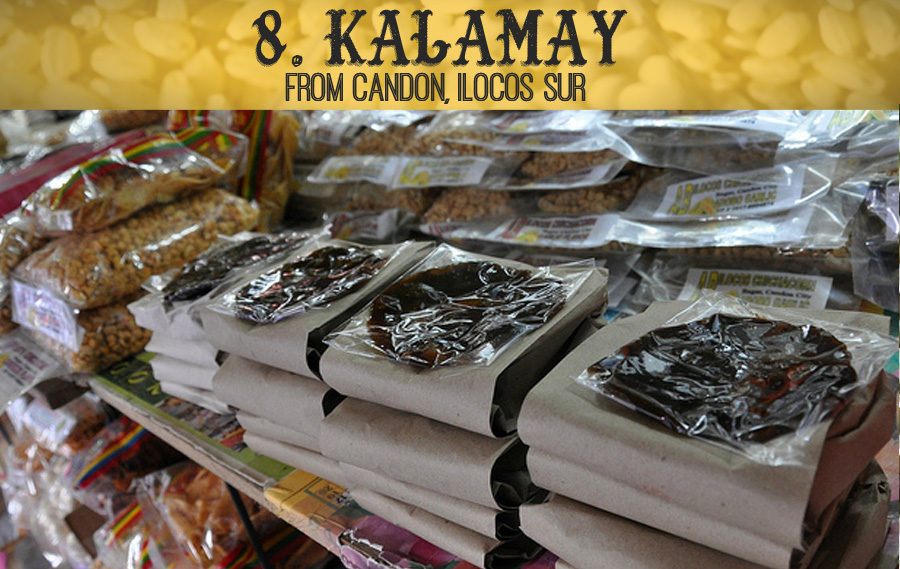 If you can ask the vendors from the roadside who makes the best kalamay in the area, go look for them in the barangays where they stir their caramelized rice flours into the best kalamay in huge vats in their backyards!
The Visayan version of bibingka. They use tuba (the fermented sap of coconut trees) for leavening instead of baking powder. Not much topping other than sugar unlike Tagalog bibingka which has kesong puti or itlog na maalat as toppings.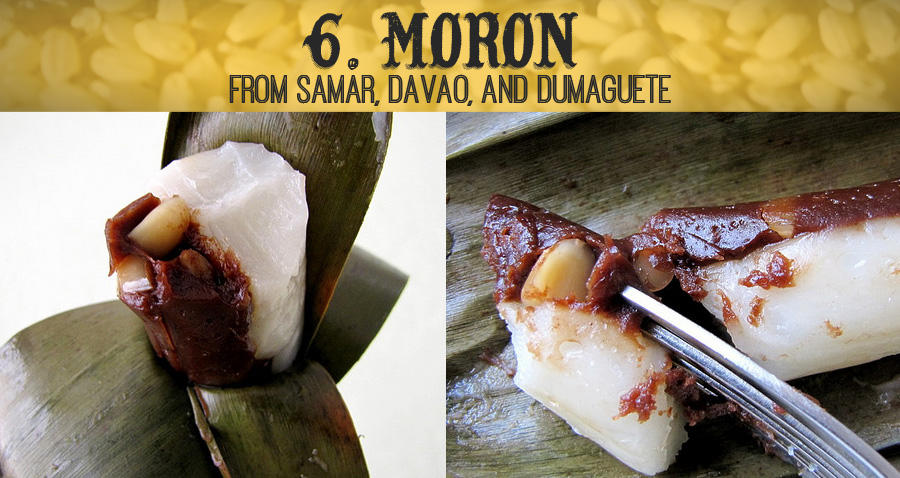 In Dumaguete, they have their own version of incorporating suman and tsokolate in one package called Tres Marias because they put 3 streaks of tsokolate around the suman. Some people call this the Chocolate Budbod from Tanhay.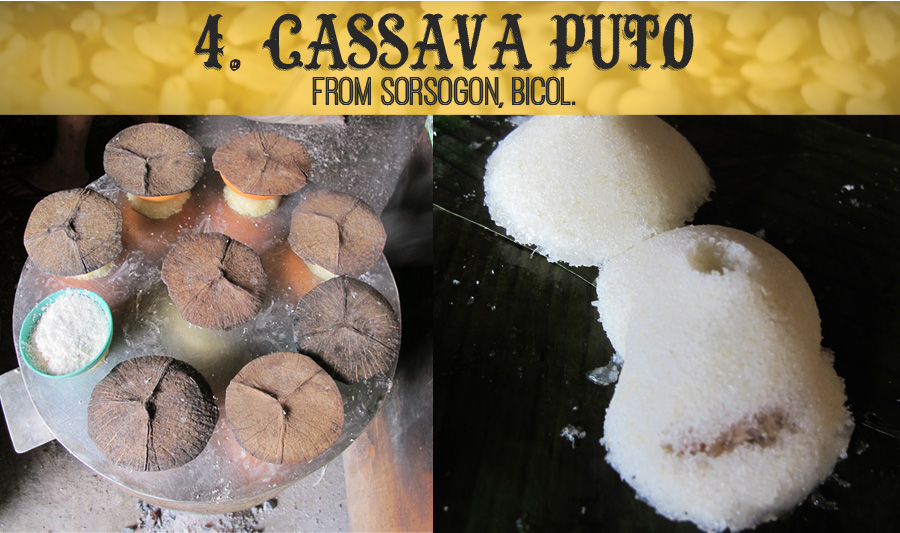 These are funnel- shaped puto made with either grated cassava or ground rice with a bukayo filling and then steamed on a kettle with funnels to steam the individual puto covered with a coconut shell. Absolutely delicious! I tasted this in Irosin and in the public market of Sorsogon, Sorsogon.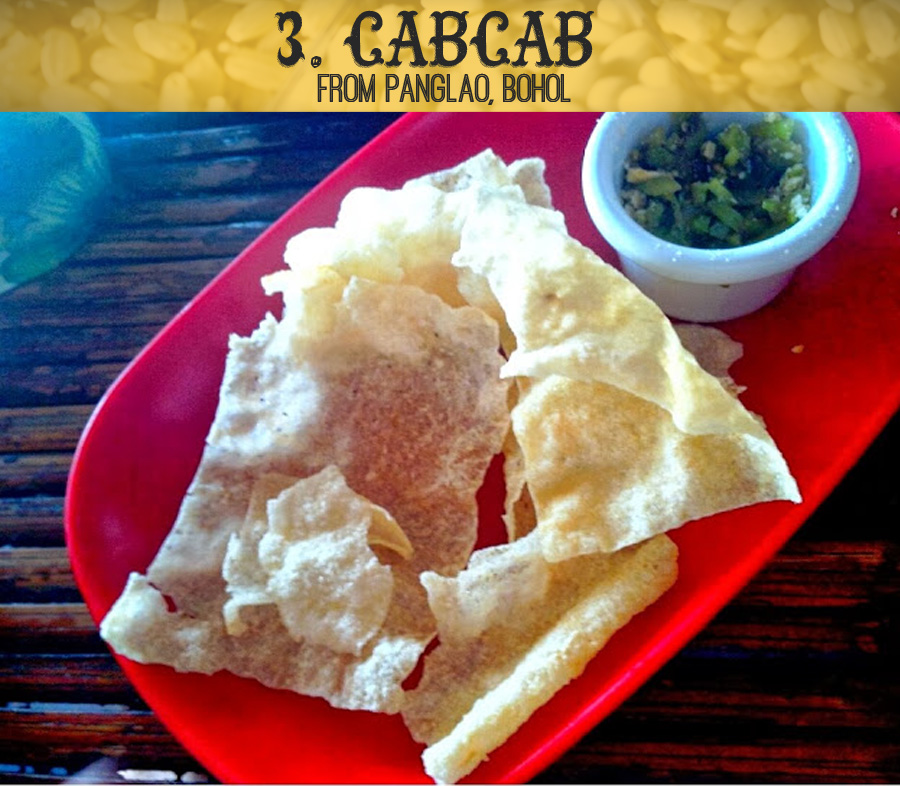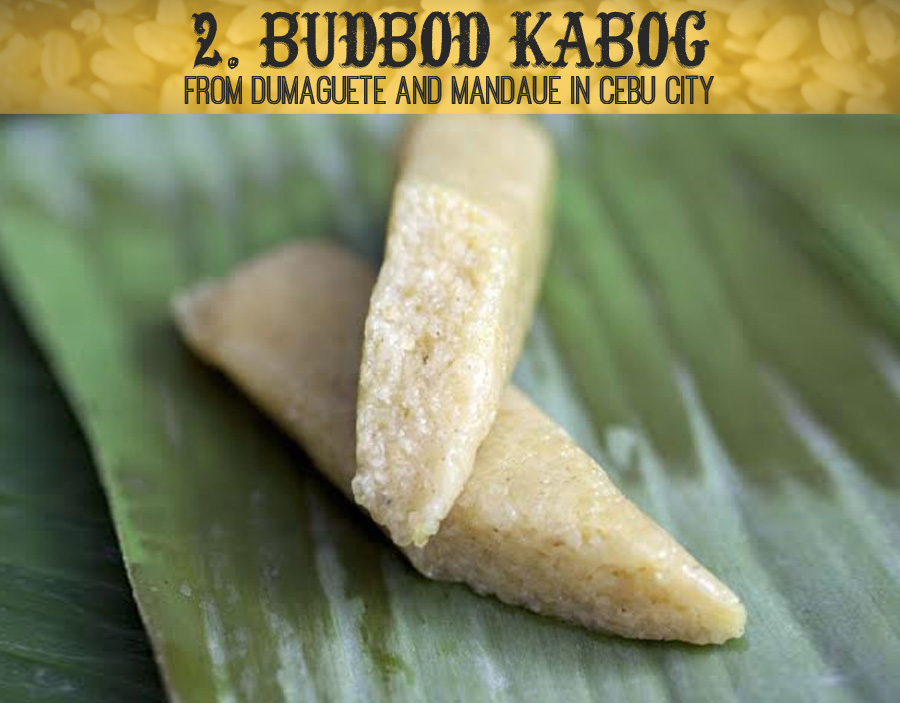 I have found these in Dumaguete and Mandaue in Cebu City. It is suman made out of millet or bird seed (so it is not rice based). It has a buttery and delicate flavor. Since it is one of the most difficult kakanin to make, just go to the local public market stalls to have the budbud and hot tsokolate.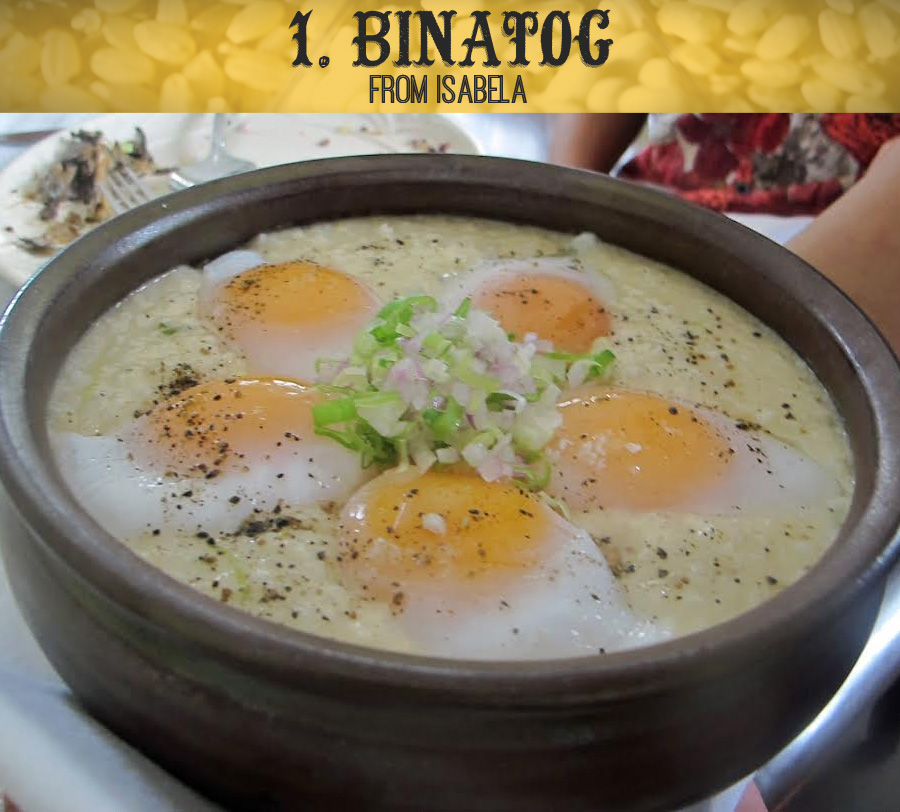 Native glutinous corn kernels that are dried and then milled into corn grits replacing rice in areas where rice is difficult to grow. We all know binatog as a merienda item of boiled sweet corn kernels served in paper cones topped with sugar and grated coconut. In Isabela, however, the corn grits are cooked like "lugaw" as a savory dish topped with organic poached duck egg, chopped scallions and shallots.
What other Pinoy treats should everyone experience? Share them with us in the Comments Section below!