Over the years, there has been an increase in the amount of discourse on cars, heavy traffic, and the extreme wealth disparity commuters encounter every day. Oftentimes, those who call for more equality are more outspoken than others. But it seems one ~rich kid~ got fed up. Last week on Reddit, an anonymous "rich kid" posted a rant about the complaints about rich kids like them. It has since gone viral and attracted the displeasure of Pinoy internet.
What happened?
In a since-deleted post on the University of the Philippines-focused forum r/peyups, an anonymous Redditor with the username u/Fluffy_Origin posted a rant about people complaining about rich kids and their cars. They seem to be responding to the increasing number of rants about cars on the forum, such as this.
"Di namin pinili na maging mayaman. Pake niyo ba kung may car kami? Pinaghiapan namin yun para makacar kami." According to the Redditor, they worked for 3 hours everyday for 2 months to be able to buy a car. How? They worked at their father's company.
It doesn't end there. The Redditor claimed that others can do the same, insisting that a person can even get a car in 16 days if they just work part-time because "part-time jobs pay 3000 per day" apparently. One only needs to stop ranting and just "be productive."
you're fucking kidding me 😭😭 so unreal pic.twitter.com/ltt1B18beu

— 🐈 (@teddybaaron) February 24, 2023
Why are people angry?
Simply put, people were irked by their arrogance and wilful ignorance. The Redditor had access to opportunities that others may never be able to have, and they failed to acknowledge that they have that privilege. They also didn't consider the basic necessities when advising others on how they can get a car for themselves. With their privileged upbringing, they probably didn't have to worry about things like groceries and rent and bills. They were simply basking in their sense of entitlement, as if being born to rich parents were something they worked hard for, when it's simply a privilege he was lucky to have — and the rest of the country often does not.
😂😂😂 the kid needs to touch some grass. Alangan di tayo kakain, magpamasahe papuntang work, magbayad ng bills? Tanungin nya kaya mga helper sa bahay baket wala silang car?

— the real girlfriday (@hellorizza_) February 24, 2023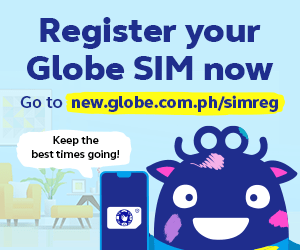 Is it satire?
The first thing people actually asked is: is this serious? Or is the Redditor just a troll shitposting? But upon checking the other posts and comments on their profile, their personality seems consistent all across. Case in point:

The post and the account have since been deleted. But many others have already taken screenshots and copied the text. A few have even turned the original post into a copypasta with diverse topics such as poverty, relationships, gaming, cramming, smoking, aesthetics and even Genshin Impact.
Before leaving the platform, the Redditor said they were sorry for what they posted (though it was also immediately taken down by the moderators). But at the end of the day, the most popular question here is: where can we find that part-time job that pays 3,000 pesos per day?
need ko yung part-time jobs na 3000 per day ang pay

— abe (@wackocheco) February 24, 2023
Follow us on Facebook, Twitter, Instagram, Tiktok, and Youtube for the l8est entertaining, useful, and informative lists!