Based on the 2012 play of the same name, The Whale features actor Brendan Fraser in a role that's about as far removed from George of the Jungle as he's ever likely to get. Read on for eight reasons why Fraser's Oscar-nominated performance is being hailed as his career-best and marks his much-welcome return to the Hollywood A-list.
The story
The film opens with Charlie, a morbidly obese writing professor who lives alone, conducting his classes online and with his camera permanently turned off. With Charlie deteriorating due to congestive heart failure, he goes against the wishes of his friend and nurse, Liz (The Menu's Hong Chau, also nominated for an Oscar), and reaches out to his daughter, Ellie (Stranger Things' Sadie Sink, minus the Kate Bush), whom he abandoned eight years ago. Seeking to prove he got one thing right in his life, he bribes the teen with $120,000 to spend time with him, which she agrees to do, on the condition that he rewrites her English essays.
As the film progresses, Ellie strikes up a quasi-friendship with a persistent missionary (Ty Simpkins, Jurassic World), and we learn that Charlie's obesity is the result of binge-eating that began following the death of his boyfriend, Alan. With Charlie's condition getting progressively worse, and Ellie's mother, Mary (Samantha Morton, Fantastic Beasts and Where to Find Them) learning about their meetings, the professor will be forced to contend with his personal demons before time runs out.
It's quintessential Aronofsky
Darren Aronofsky (Requiem for a Dream, Pi), directs from the play by Samuel D. Hunter, with whom he co-wrote the script. Despite being adapted from an altogether different medium, The Whale shares much of its thematic DNA with The Wrestler (2008), which also featured a physically broken person confronted with paying the toll for his choices. Just as that film's Randy "The Ram" must come to terms with his mortality and the decisions he's made, so too will Charlie. Interestingly, that movie also saw Aronofsky direct Mickey Rourke (9 ½ Weeks) to his own critically-acclaimed comeback performance.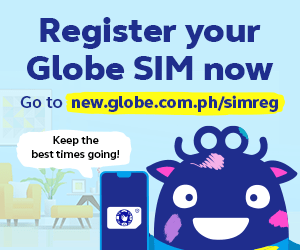 The controversy
Much has been written about how Aronofsky is sending the wrong message by casting Brendan Fraser to play the morbidly obese Charlie. But there is nothing offensive or derogatory here  – The Whale is a brutal, unflinching exploration of a man's soul, and the filmmakers needed someone who could deliver the goods, without the inherent health and/or performance limitations that hiring a 600-pound unknown may have entailed.
With multiple stage versions of this film's namesake featuring leads in prosthetics, the argument against Fraser at this point comes across like faulting Batman actors for not being actual orphans. In this film, the one-time George of the Jungle delivers the sort of comeback performance that comes across once in a career, and it is a feat that no lover of cinema would dare want to miss.
It's Brendan Fraser's redemption story

Fraser, whose early dramatic career was often overshadowed by his good looks and goofy, affable nature, is almost completely unrecognizable here as Charlie. Gone is the former leading man, replaced by a pathetic loner, trapped in a hell of his own making.
Fraser's eyes, which once layered even the most outlandish roles with soul, wordlessly present Charlie as a man in search of absolution. A lesser actor would have let the prosthetics do the bulk of the work, but Fraser leverages them against his skills to convey every ounce of his character's reality and, in the process, delivers the most vulnerable, and altogether human, performance of his career.
The daughter left behind

Finding (re)connection in an isolating age is tough enough, it's even harder when your father left your family for a former student. Sink is solid as Ellie, going head-to-head and holding her onscreen own with Fraser's considerable abilities, which both belies her age and speaks volumes about her own talents.
Displaying the same sort of fortitude that made her an immediate audience favorite on Netflix's Stranger Things, she doesn't yield an inch to Charlie, bearing the scars of his having walked out on her and her mother for a man eight years ago. Even when she starts to ease herself into a new dynamic with her father, we see the danger of reopening old wounds – she isn't going to make this easy for the old man, and she shouldn't.
The support system

For viewers who most recently saw Chau in last year's macabre culinary satire, The Menu, her Liz is the complete opposite of that film's homicidal maître d', but a character no less committed to her profession.
Seeing Charlie's deterioration is particularly painful for her, as Alan was her brother, and losing him means losing her last connection to a family she ran away from. It is here that her experience runs somewhat parallel to that of the missionary, as neither of them found solace within the confines of organized religion. Like Charlie and Ellie, they're just trying to do the best they can with what they've been given.
It plays on our discomfort
Aronofsky is no stranger to combining dysfunctional characters and thought-provoking narratives with uncomfortable imagery. Here, in Charlie's claustrophobic world, he reinforces the man's misery with sequences of him struggling to accomplish everyday tasks, such as standing, bathing, or even turning the lights out when it's time for bed.
Through his actions (and limited interactions with others), it's clear that Charlie doesn't necessarily like what he's become, but he's grown too emotionally fractured to do anything about it, which leads to more binge-eating. He's unhappy because he heats, and he eats because he's unhappy — it's a vicious cycle, and longtime Aronofsky cinematographer Matthew Libatique's (A Star Is Born, Venom) shots allow us to experience it with a gut-wrenching sense of (secondhand) self-loathing.
The bottom line
After spending two hours plumbing the effects of isolation on the human spirit, the film diverges from the play by closing on a surprisingly optimistic note, the apparent result of Aronofsky going behind Hunter's back and ending their adaptation as a commentary on our ability to uplift one other in our times of need.
Will wonders never cease? If the man behind Mother! can end a story this depressing on a (somewhat) positive note, maybe there's hope for the rest of us.
Follow us on Facebook, Twitter, Instagram, Tiktok, and Youtube for the l8est entertaining, useful, and informative lists!