Rico Blanco is so done with PEP. Just earlier this week, the singer-songwriter aired his issues with the media for' twisting' his words. Blanco called out the Philippine Entertainment Portal (PEP) for publishing an article headlined "Rico Blanco, ayaw ma-label bilang Keanu Reeves ng Pilipinas" ("Rico Blanco doesn't want to be labeled as the Keanu Reeves of the Philippines").
And so begins Rico Blanco vs PEP. What exactly happened though?
July 5, PM: The rock star makes his comeback
The former Rivermaya rock star held a press conference where he invited media and signed his contract with Viva Music Publishing, Inc., who will now manage the catalog to a number of Blanco's compositions including the hits "Liwanag sa Dilim" and "Your Universe."
July 6, AM: Rico corrects some details
a few errors here and there (WMA not part of deal, retirement started 1jan2017) but rest is pretty spot on. thank you PEP. https://t.co/Si0oiL85C7

— rico mambo (@ricoblanco) July 7, 2019
The next day, PEP's Jojo Gabinete published an article detailing Blanco's near-three-year hiatus and subsequent comeback. Blanco shared the piece on both his Facebook and Twitter pages, thanking the entertainment news portal for their coverage. But he also took this chance to correct a couple of details written in the piece. "Wag Mong Aminin not included in the deal. Start of my retirement was 2017 not 2016," he wrote on his Facebook page.
Well, Blanco did commend PEP for a "spot-on" and "accurate" article. And it would've been all well and good, but PEP wanted to say more.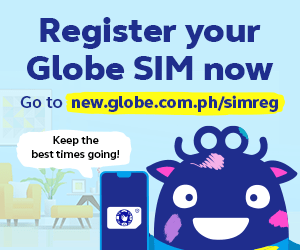 July 7, AM: The piece that sparked the fire
In their next story on the singer, PEP reported that, when asked about his fans saying he is the Keanu Reeves of the Philippines, Blanco told them, "Filipinos should not be Pinoy versions of whoever." But then PEP also used what most netizens are saying is a misleading headline, sooooo . . . 
July 8, AM: Rico's shots fired
stupid headline will get me into trouble guys. my point was lets stop making filipinos local versions of global icons. https://t.co/hhuBCjWLRA

— rico mambo (@ricoblanco) July 8, 2019
Blanco is quick to call out the headline, even going so far as calling it "stupid." "My point was let's stop making Filipinos local versions of global icons," he tweeted.
July 8, PM: . . . and more shots fired
and by the way @PEPalerts thats the last time youll ever be invited to a presscon of mine. i trusted you but you abused the trust like u always do w artists. next time learn to respect the artists you interview. understand they work hard and help put food on YOUR table.

— rico mambo (@ricoblanco) July 8, 2019
Channeling sarcasm. Pulling out receipts. Revoking invites. Not seeing an apology or even an edit of the original article, Blanco puts PEP under social media fire, tweeting sarcastically, posting screenshots, exposing the owners, retweeting his fans' comments on the issue, and even uninviting PEP from future press conferences.
Well, we guess PEP can't sit with Rico anymore . . .
July 9, AM: PEP fires back
You think PEP would stay quiet? No way.
A lengthy piece was published entitled "Rico Blanco, nanggagalaiti sa galit dahil sa 'stupid headline'" ("Rico Blanco fumes in anger over 'stupid headline'"), countering all the points Blanco tweeted about. 
Blanco uninvited them from his events, but PEP opens their office to Blanco. "Welcome si Rico sa PEP.ph office para makita niya nang personal . . . hindi ito nakatulong mag-generate ng views tulad ng ipinipilit niyang paniwalaan ng publiko."
July 9, AM: Rico pulls more sarcasm
PEP with the lame defense check it out people! 😊 https://t.co/ezQaRfm7Ks

— rico mambo (@ricoblanco) July 9, 2019
Well, Rico just had enough, as he tells his followers to check out PEP's "lame defense."
Netizens are loving the beef
Instead of owning up to your stupid journalism, u came up with yet again another news item that put h in bad light saying, "Rico Blanco has lost its temper and acting up".

Please stop writing about responsible journalism. Its the last thing you can do guys.

— JustAnotherGayGuy (@lovinbrown) July 9, 2019
And as usual, the internet is divided. A lot of netizens are siding with Blanco, but a few are also criticizing him for overreacting.
Do you agree with Blanco or did he overreact? Comment your thoughts below!