The first half of the year has come to an end, but not without buzz-worthy K-Dramas that sent our feels over the edge one episode after another! From upper-class wives competing for prestige to zombies wreaking havoc during the medieval Joseon era, South Korea sure gave 2019 a good start with series that are relatable, intriguing, heart-wrenching, and just downright fun to watch.
So before you start rounding up your list of to-watch shows that will be released in the next six months, let's take a look back at some of the most talked-about Korean dramas from the first half of the year that you should binge-watch now (if you haven't yet!):
Her Private Life
Based on a popular webtoon, "Her Private Life" tells the story of a gallery curator (Park Min Young), who, beneath her professional façade, lives a double life as a dedicated fansite manager of an idol (ONE). Just like any obsessed fangirl, her life revolves only around her favorite singer. That is until the new art museum director (Kim Jae Wook) enters her life and helps her through a scandal that rocks her secret career as well as her heart.
SKY Castle
We may be cheating a bit here, since this show came out late last year, but so what? "SKY Castle" kept viewers glued to their screens until February, hungry for more intrigue, scandals, and turmoil, as it follows the story of four privileged women (Yum Jung Ah, Lee Tae Ran, Yoon Se Ah, Oh Na Ra) propelling their families to the top of South Korea's high society through their children's educational feats.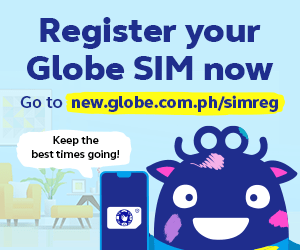 The Fiery Priest
Perhaps the most buzzworthy K-Drama in April, "The Fiery Priest" follows the story of a hot-tempered priest (Kim Nam Gil) with a strong sense of justice, who teams up with a detective (Kim Sung Kyun) and a prosecutor (Lee Ha Nee) to solve the mysterious death of a senior priest. It's not every day you see priests doing something kick-ass in a drama, so you might want to check this out.
My First First Love
This candy-sweet coming-of-age drama from Netflix sees a group of friends (Ji Soo, Jung Chae Yeon, Jung Jinyoung) living under one roof navigating their way through the ups and downs of growing up and experiencing first love. Loosely based on the 2015 short "Because It's The First Time," "My First First Love" is a light watch that will make you nostalgic of your first taste of romance.
He Is Psychometric
A young man (Got7's Park Jinyoung), who has the ability to discover people's secrets with the slightest touch meets a girl (Shin Ye Eun) determined to conceal a secret from her traumatic past. Together, they embark on a journey of love and healing that thrills just as much as it tugs at heartstrings.
Arthdal Chronicles
Step into the mythical land called Arth and its ancient city Arthdal, where inhabitants strive to rise to power as they build a new society. Delightfully cinematic and undeniably ambitious, this dystopian Netflix drama stars Song Joong Ki and Kim Ji Won from 2016's hit drama "Descendants of the Sun" alongside veteran actor Jang Dong Gun.
Kingdom
A mysterious epidemic spreads across medieval Joseon in this thrilling Netflix original. Watch as a young crown prince (Ju Ji Hoon) fights all odds to protect his name and his kingdom from zombies and the dark plot of a scheming queen and her father. With the fascinating combination of horror and history—a rare theme in K-Drama land—"Kingdom" keeps you on the edge of your seat throughout its six-episode run.
Doctor Prisoner
After a doctor (Nam Goong Min) gets tangled up in an medical malpractice case, he loses his ace status in Seoul's most renowned university hospital and, instead, takes his talents to the infirmary of a local prison, where some of Korea's most influential people are locked up. With the help of their power, he gets back at all the corrupt personalities, who have wronged him in the past.
Honorable Mention:
(Really now, with so many good dramas released in the past few months, how can we stick to just eight?)
Angel's Last Mission: Love
Billed as Korea's first ballet drama, "Angel's Last Mission: Love" follows the story of a ballerina (Shin Hye Sun), who has turned cold and aloof after a slew of tragic accidents. As a happy-go-lucky angel (Kim Myungsoo a.k.a. INFINITE's L) one mission away from entering paradise comes into her life, she slowly gets back on her feet—literally—and finds herself falling in love. With the perfect balance of heart-fluttering and ugly cry-worthy moments (plus a superb OST to boot), it's a bittersweet show you just wouldn't get enough of.
Got any more recommendations? Share them with us below!