The internet is abuzz over the latest showbiz controversy — Aljur Abrenica and Kylie Padilla's confirmed split. The news came from none other than Robin Padilla, Kylie's father, who told the story in an interview with Ogie Diaz. Netizens weren't the least bit pleased by everything that went down, especially with Robin's problematic statements about the whole thing. Here's what happened:
Confirmed: The couple split

Back in February, Kylie made a few cryptic social media posts that obviously hinted at the couple being on the rocks. They started dating in 2011 before they tied the knot in 2018. She also uploaded photos where she wasn't wearing her wedding ring. Now, months later, the speculations were proven right. But we didn't hear it from Kylie or Aljur, we heard it from the actress' father.
Also confirmed: There was a third party involved
Asked if there is a third party, Robin said, "Meron daw."

He said he understands Aljur because he has been in the same situation many times. | @latest_chika

— The Philippine Star (@PhilippineStar) July 8, 2021
Thanks to Robin, gossipmongers can rest in peace. And yes, there was a third party involved, according to him. Robin shared that Kylie was the one who split up with her ex-husband.
Here's Why Some Men Can Quickly Jump into Marriage After Ending Long-Term Relationships
Here's Why Some Men Can Quickly Jump into Marriage After Ending Long-Term Relationships
Jon Christoffer Obice | Jun 28, 2021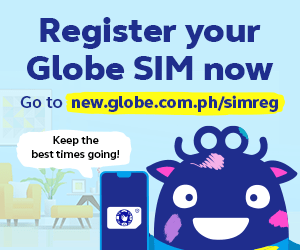 Robin Padilla opens up about the issue with a questionable statement
'DI AKO NANINIWALA NA MERONG LALAKI NA MAKAKATANGGI SA TUKSO'

Veteran action star Robin Padilla confirmed that his daughter Kylie and husband Aljur Abrenica have broken up.

FULL STORY: https://t.co/IcC1zzuDOm pic.twitter.com/8AeiXWg7rd

— The Philippine Star (@PhilippineStar) July 8, 2021
Robin was not only the bearer of bad news, he also said it with a few statements that didn't sit well with everyone. He started by saying he immediately knew cheating was involved since Aljur is a man and, according to him, men cheating is part of the natural course of life. "Kalokohan ang hindi mangyari [ang third party issue] lalo at nasa showbiz tayo," he said.
The actor further said that he told Kylie that particular nugget of wisdom (no doubt culled from his own experiences) but she was determined to break up with Aljur (good for her).
"Lalaki iyang asawa mo. Pasalamat ka nga, alam mong lalaki," Robin continued. (At this point, the interview sounded like it was getting worse by the minute).
Newsflash: Cheating isn't "natural"
Sorry to disappoint, Robin, but cheating in relationships is one of the most horrible and hurtful things you can do to a person. To give you the main reasons why you shouldn't tolerate cheating: It causes emotional and mental trauma not only for your spouse but also to the kids involved. Cheaters are, to put it gently, the scum of the earth and there is nothing that will justify their actions.
(We can't believe we're still writing about not tolerating cheaters in 2021!)
The internet to Kylie: "We're on your side."
Panoorin ang pahayag ni Kylie about sa issue! please listen carefully and read before you comment pic.twitter.com/GL9pRqmYBU

— Kylie Padilla Believers (@kylievers) July 8, 2021
Kylie broke her silence yesterday over the separation. She spoke with GMA News and told them that her family, especially her two young boys, are having a tough time right now. She also said that she agreed with a co-parenting setup with her ex-husband. As for netizens, they've got nothing but words of encouragement and support for the actress.

The internet to Aljur: "What the hell, man?"
Naturally, the internet wants to crucify Aljur. Granted he wasn't the first showbiz male to cheat on their partners, it's still a shock that he would choose to break his family of four. Many have even gone as far as blaming him for the 2016 Encantadia reboot having a bad ending. Kylie starred in the reboot as Amihan but her character had to be killed off due to her pregnancy with her first child.

The internet to Robin: "WHAT THE HELL, MAN?"
Kylie's father is another man the internet wants her to get away from. As one tweet put it, "Did he just give Aljur a pass just because he's a man? I think [Kylie deserves] a better dad."
Some are even looping Mariel Rodriguez, Robin's wife, into the online conversation.


At least papa is self-aware?
View this post on Instagram
On the same vlog where he aired his problematic opinions on the split, Robin also said he wouldn't talk to Aljur even if his daughter asked him to.
"Ay, hindi rin ako papayag pag sinabi ni Kylie. Ano sasabihin ko kay Aljur? 'G*go ka! Ba't ka nambabae?' Sasabihin sa akin ni Aljur, 'Bakit kayo, Pa, hindi ba kayo nambabae?' Ayoko masagot nun. Ayoko. Mapapahiya ako," said the actor.
He is at least self-aware that he has committed the same sins. But dude, did you really have to stomp all over your daughter's trauma?
If all this is hurting your head, we feel you. Cheaters should never be tolerated in any way, shape, or form. That's especially if it happened to your loved one — you do not get to justify the cheater's actions. What you need to do is be there for the person who got hurt and who suffered trauma from a failed relationship.
In the immortal words of the goddess Nadine Lustre, "C'mon guys, it's 2021!" Let's leave toxic people behind.
Check us out on Facebook and Instagram and be the first to know about the latest news and coolest trends!