"Rogue One" is the
Ultimate Star Wars Prequel
(That You Didn't Know You Needed)
By MIKHAIL LECAROS

While Rogue One carries the pedigree of the seemingly unstoppable Star Wars franchise, it's of a slightly different breed than any of the seven "Saga" entries released before it. Labelled "A Star Wars Story", Rogue One is Disney's inaugural attempt at crafting a film that takes place in George Lucas' galaxy, but without any Skywalkers or Jedi to carry the narrative. As part of the studio's long-term efforts for the brand (after purchasing it from Lucas for US$ 4.05 billion) the House of Mouse is hoping to kick off a series of stand-alone films between main "Episodes".
Taking place immediately before 1977's original Star Wars (a.k.a. Episode IV: A New Hope), Rogue One follows a ragtag group of freedom fighters tasked with retrieving the plans to the Galactic Empire's ultimate weapon, the Death Star, an armored space station with enough power to destroy a planet. Crucial to the mission is Jyn Erso (Felicity Jones, The Theory of Everything), whose father, Galen (Mads Mikkelsen, Casino Royale, TV's Hannibal) helped design the weapon. Leading the way is Captain Cassian Andor (Diego Luna, Y Tu Mama Tambien), a rebel spy willing to do anything it takes to get the job done, while along for the ride are blind warrior monk Chirrut (Donnie Yen, of Ip Man fame), his gun-toting companion Baze (Jiang Wen, director of Let the Bullets Fly), and a reprogrammed Imperial droid with an attitude problem (voiced by Firefly's Alan Tudyk).
Given that the Star Wars film series is one for which few words are as polarizing as "prequel", it is downright wondrous that Rogue One manages to not only argues for the validity of such efforts, it elevates them to a level higher than anyone could have predicted.
Here are eight reasons why Rogue One is the ultimate Star Wars prequel (that you didn't know you needed):
THE DIRECTOR'S IMPROVED. A LOT.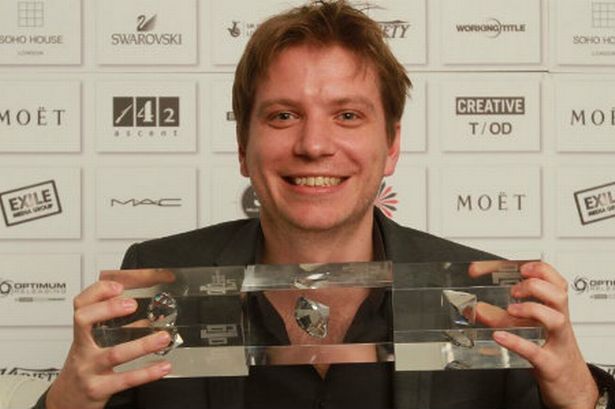 Gareth Edwards (Monsters) assembles his pieces in the first third of the film and – info overload aside – manages to avoid the missteps of his first mega-budget production (Godzilla), which was all build-up with little payoff. By the time Edwards plays his hand to deliver the climactic final act of the film, Rogue One has the audience fully engaged, rewarding their attention with a series of finely-tuned narrative climaxes.
IT EXPANDS THE STAR WARS UNIVERSE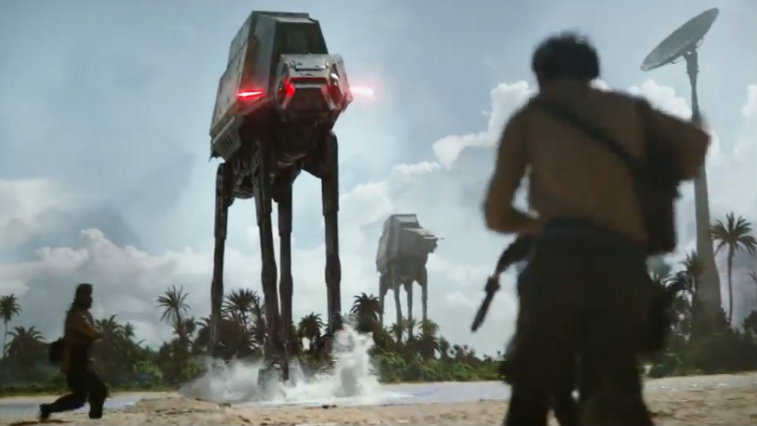 Something the film does exceedingly well by design is show us how the conflict between the Empire and Rebel Alliance affects non-combatants, such as when a firefight breaks out at a crowded outdoor market. For the first time on the big screen, we see people who aren't smugglers or soldiers and probably never even heard of Skywalker and just want to get home in one piece. This, combined with the now famous "used universe" mindset towards sets and props help to make the worlds of Rogue One living, breathing locations.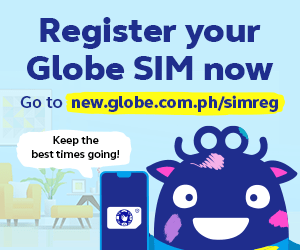 IT'S A WAR FILM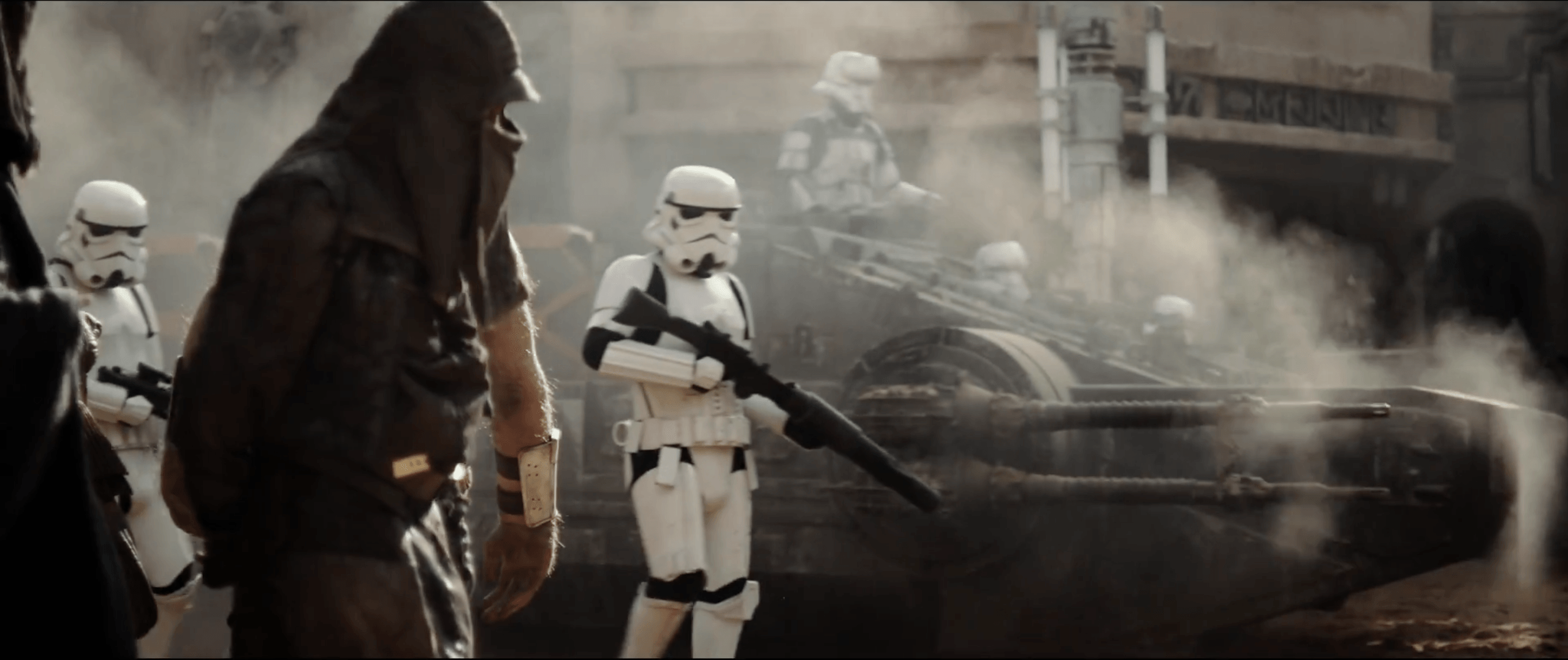 Sure, the series has "Wars" right in the title, but this is the first time we're actually seen the nitty gritty of what happens off the battlefield. Using handheld cameras and upping the action quotient in ways Star Wars never really showed before, Edwards doesn't shy away from the violence implied by his premise, and the film is all the richer for it, delivering a visceral experience that just happens to take place in a familiar universe.
DARTH VADER IS SCARY AGAIN
Before Episode I: The Phantom Menace, Darth Vader (voiced by original performer James Earl Jones) was the ultimate movie villain. Let's just say that Rogue One goes a long way in restoring whatever credibility was lost by adolescent Anakin regaling Padme with platitudes about how much he hates sand.