For those of you who aren't aware of the massive humanitarian crisis that Southeast Asia is facing at the moment, here are 8 things you need to know about the "boat people."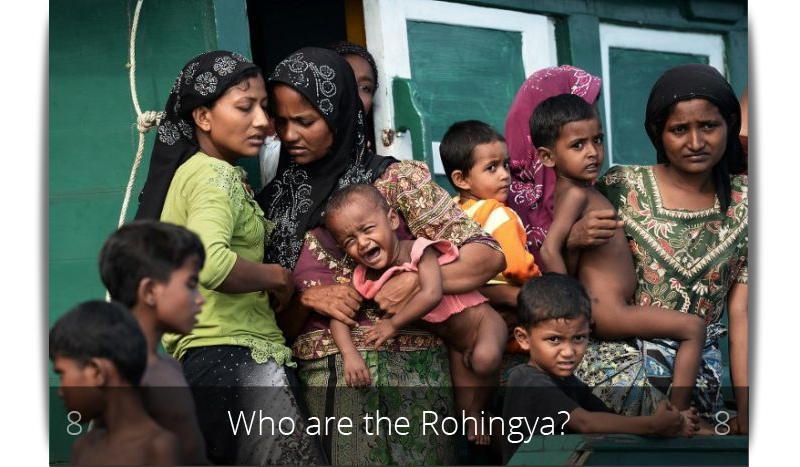 The Rohingya are a Muslim ethnic minority that has faced years of discrimination, oppression and persecution in the predominantly Buddhist Myanmar, formerly known as Burma. Their ancestors crossed over from Rakhine state, researchers say, around the 19th century.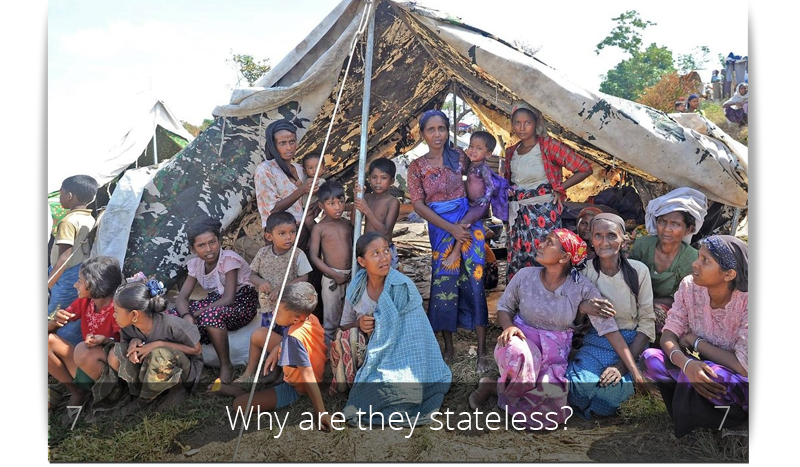 denies their existence as a minority group, claiming that they are illegal immigrants from Bangladesh and thus subject to deportation. According to Burmese law, in order to be declared as a minority, the people must provide supporting documentation that their ancestors were residing in Burma prior to 1823

—

documentation that most Rohingya do not have, as their ancestors fled Rakhine state due to British presence.

In 2014, the Burmese government released a plan that would offer the Rohingya citizenship if they declared their ethnicity as Bengali. As they are not from Bangladesh and are technically refugees who have crossed international borders in order to flee conflict and persecution, this is unacceptable to the Rohingya. This "plan" also effectively strips them of all their rights to vote, own land, etc.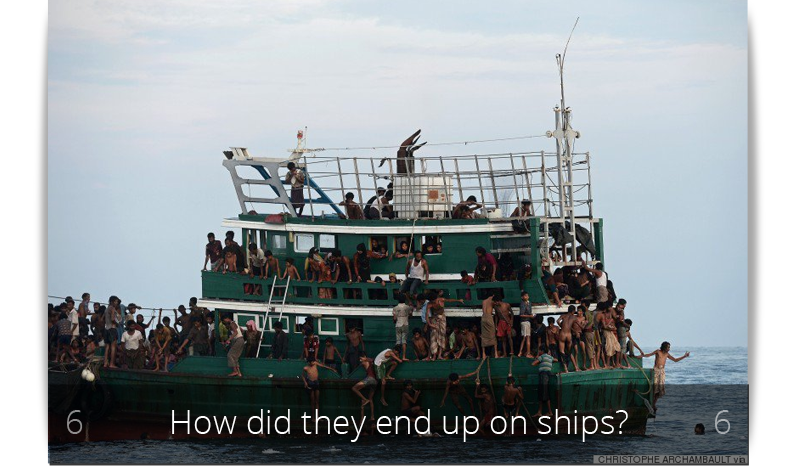 —

to decide to flee would mean risking their lives. For decades the Rohingya have been paying human traffickers for passage to neighboring countries likeMalaysia, as it is predominantly Muslim and lacks unskilled workers, as well as Thailand and Indonesia.

Due to the influx of undocumented and irregular maritime activity in the last few months, there has been a crackdown in human trafficking efforts, resulting in the traffickers abandoning scores of people to die and starve in the mountains of Thailand in what were meant to be half-way camps between Burma and their new homes. This also means that boatloads of thousands of innocent men, women, children and the elderly have been left in what are basically floating coffins with at the moment zero resources, off the coast of these three countries.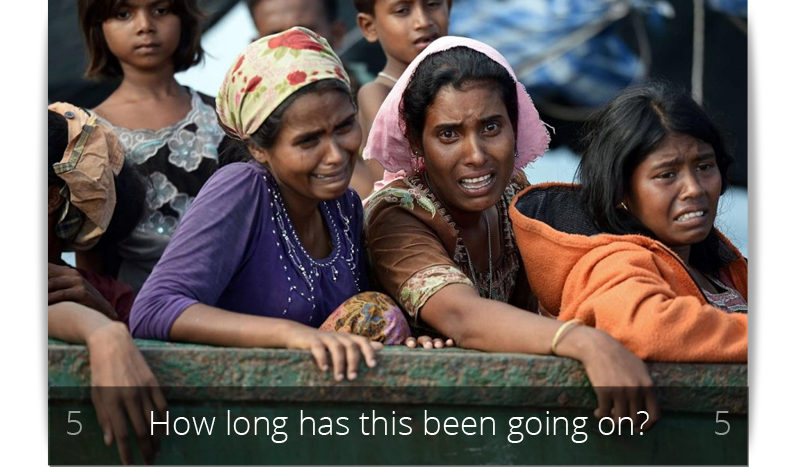 Rohingya have been fleeing Burma for the better part of the last few decades (with the aid, as stated above, of not just human traffickers but corrupt local politicians and police officials), numbers of refugees have been climbing since the riots in 2012. Most of the almost 8,000 people on board these ships in the Andaman sea have been floating aimlessly for weeks, slowly starving to death and dying in riots and on-board conflicts.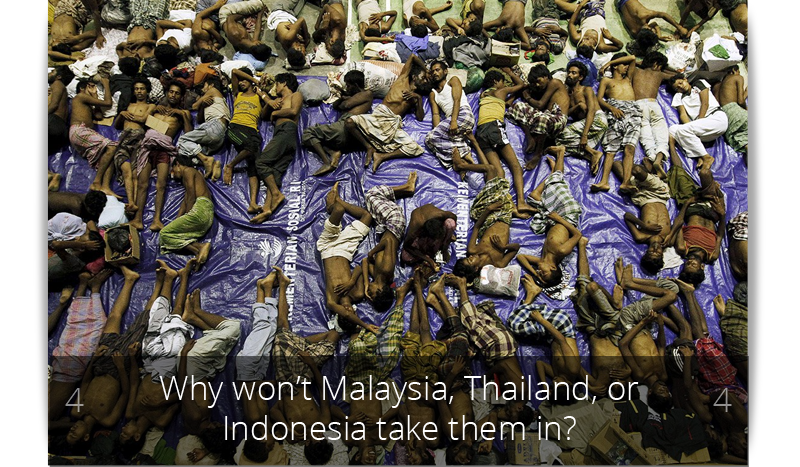 Despite global maritime law that ships should rescue anyone in distress at sea and that coastal states are also obliged to provide aid and assistance, these countries are allegedly worried about the sudden influx of thousands of refugees. While a few boats have been allowed to land and their passengers given temporary refuge in Malaysia, those who neared Thailand have simply been given little food and water and sent back to open water. Others are still out at sea, facing certain and imminent death due to lack of food and water.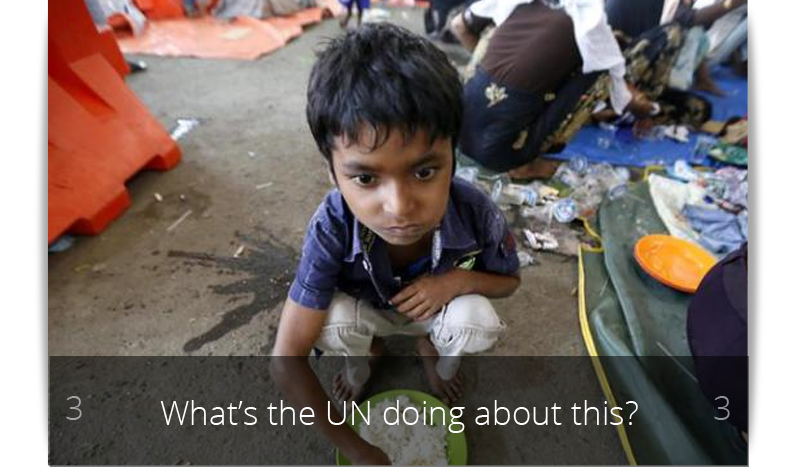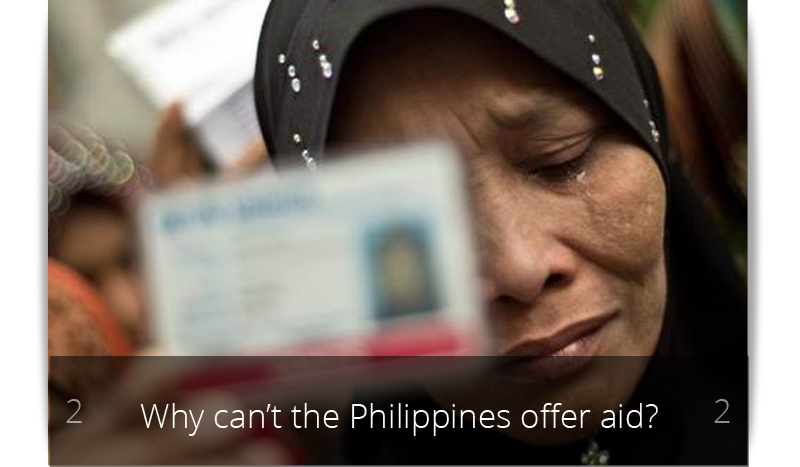 reported earlier that it will offer asylum and aid to refugees who have the proper documents but push back ships that carry undocumented Asian "boat people," Communications Secretary Herminio Colomo has stated that 

"The Philippines, as a state party to relevant instruments, such as the 1951 Convention Relating to the Status of Refugees, concretely manifested its solidarity with the United Nations in providing succor and relief to persons involuntarily displaced from their homelands as a consequence of political conflict."

A refugee camp has been set up Philippine Refugee Processing Center in Morong, Bataan.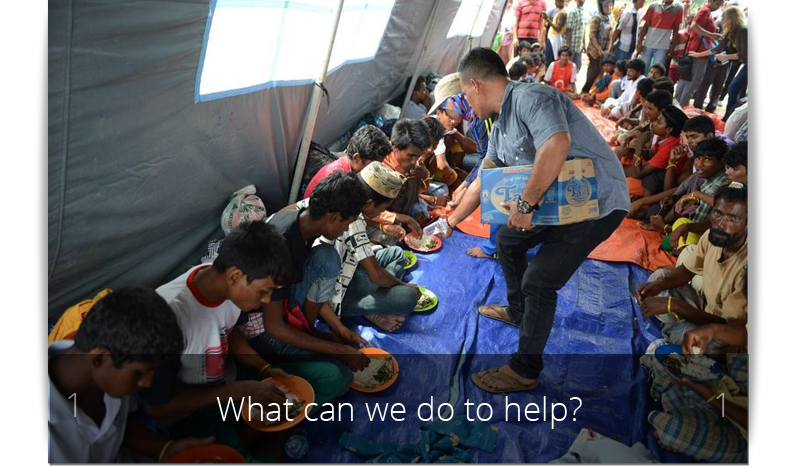 In a highly loaded situation, some humanitarian efforts have resorted to boarding private ships and attempting to find these boats to deliver food and water to them, risking the ire of their country's navy.
At this point, rage and revolution will bring us nothing if our governments don't decide to let these ships dock.