Gone are the days when you had to wait for local networks to air the latest Korean drama. Streaming giant Netflix picked up on their audience's huge interest in Asian dramas, so they brought in all the big names in the K-drama world and even produced some new titles. Their roster boasts of well-loved titles like Goblin, While You Were Sleeping, and the Reply series. As their list continues to expand, here are some romantic Korean dramas on Netflix that you should start binging to get your kilig fix.
Crash Landing on You
Chaebol heiress Yoon Se-Ri (Son Ye Jin, Summer Scent and Something in the Rain) is paragliding near the DMZ line when calamity strikes and she is blown away to the north. North Korean military officer Ri Jeong-Hyeok (Hyun Bin, My Name is Kim Sam-Soon and Secret Garden) is the one who finds her and ends up protecting her. While trying to get Se-Ri back to the south, they fall in love.
Her Private Life
Sung Deok-Mi (Park Min Young) leads a double life: distinguished art curator by day, professional fangirl by night, running the fansite Shi-An is My Life. Ryan (Kim Jae-Wook) becomes the art director of her gallery, and he eventually discovers her secret fangirling life. Chaos and kilig ensue.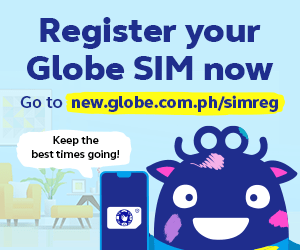 Because This is My First Life
Yoon Ji-Ho (Jung So-Min) is single, but she doesn't care about that. She just wants a home, but she's struggling financially, so she can't afford her own place. Nam Se-Hee (Lee Min-Ki) has a house, but the mortgage is too big for him alone. To become housemates, they end up getting married.
The Beauty Inside
Based on the uber popular movie of the same name, The Beauty Inside follows the story of top actress Han Se-Gye (Seo Hyun-Jin), whose face and appearance changes for a week every month, whether as an old lady, a young boy, or whatever the universe fancies her to be. Seo Do-Jae (Lee Min-Ki) suffers from an inability to recognize faces, but he can recognize Se-Gye's. When they meet, their lives change.
I Am Not A Robot
Aspiring entrepreneur Jo Ji-Ah (Chae Soo-Bin) just wants to have a stable business. When her ex-boyfriend Hong Baek-Gyun (Uhm Ki-Joon) developed an android robot in her likeness, she ends up doing him a favor by posing as the robot Aji-3 when it breaks down right before shipment to its new owner. The buyer Kim Min-Kyu (Yoo Seung-Ho), a wealthy but reclusive businessman, is allergic to people, but he ends up falling in love unknowingly with Ji-A.
Romance is a Bonus Book
Broke and desperate for a job, formerly popular copywriter Kang Dan-Yi (Lee Na-Young) ends up working in a publishing house after lying about her credentials just to get a position she is definitely overqualified for. Her childhood best friend Cha Eun-Ho (Lee Jong-Suk), famous author, genius professor, and chief editor of her publishing house, gets entangled with her problems. Here starts their romantic bonus book, as they slowly realize their feelings for each other.
Thirty But Seventeen
After waking up from a thirteen-year-long coma, aspiring violinist Woo Seo-Ri (Shin Hye-Sun) feels like she's still seventeen, lost in her thirty-year-old body. Trying to find her parents, she ends up in her old house, now owned by anti-social Gong Woo-Jin (Yang Se-Jong). Because of Seo-Ri's unfortunate situation, they end up living together.
Tune In For Love
Though technically not a drama series, Tune In For Love definitely deserves a shout out. This two-hour romantic drama follows the love story of shy student Mi-Soo (Kim Go-Eun) and reserved former juvenile Hyun-Woo (Jung Hae-In) from their first meeting at a bakery to the many other encounters they have even as fate tries to pull them apart.
Which one are you planning to binge-watch soon? Tell us below!