This year marks the 10th anniversary of the hit Thai rom-com movie Crazy Little Thing Called Love. The film skyrocketed its leading actors to international stardom, and fans have been waiting for a sequel for years (sadly, there don't seem to be any plans of releasing one anytime soon). So if you're looking for a film that has the same kilig factor as Crazy Little Thing Called Love, here are other romantic Thai movies to watch:
Friend Zone
Childhood friends Palm (Naphat Siangsomboon) and Gink (Baifern Pimchanok Luevisadpaibul) have had each other's back for years. Because they're so close, people keep wondering if they can turn from friends to lovers. However, despite knowing that Palm has feelings for him, Gink chooses to remain just friends. After a string of failed relationships, will Gink finally give Palm a chance?
Hello Stranger
If you're a K-drama fan happens to like Thai movies as well, check out Hello Stranger. The film tells the story of two strangers who meet by chance in Seoul, South Korea. Unlike other movies, the names of the characters are not disclosed, adding some mystery. The movie will show how the two characters make the most of their time together by visiting different places in Seoul.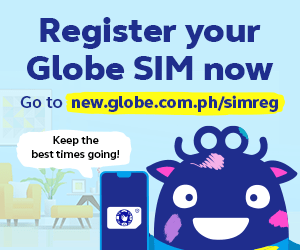 I Fine..Thank You.. Love You
Yim  (Sunny Suwanmethanon) got dumped by his Japanese girlfriend Kaya (Sora Aoi) because of their language barrier. Determined to win her back, Yim tries to learn English from renowned English teacher Ms. Pleng (Preechaya Pongthananikorn). Will Yim win Kaya back? Or will he fall for his English tutor?
The Letter
The film is the story of lovers between Dew (Anne Thongprasom), a young computer programmer, and Ton (Attaporn Teemakorn). After meeting at a funeral in Chiang Mai, the two immediately get into a long-distance relationship. Despite the difficulties, they prove that their love for each other is strong. However, everything gets thrown off-balance when the couple finds out that Ton is terminally ill with cancer.
Catch the Thai Fever with These Series and Movies on Netflix
Catch the Thai Fever with These Series and Movies on Netflix
Bianca Katipunan | Jul 24, 2020
One Day
Denchai (Chantavit Dhanasevi) is in love with his officemate Nui (Nittha Jirayungyurn). However, his shyness always gets the best of him. When their company goes on a trip to Hokkaido, Denchai decides to finally confess to Nui. However, Nui is diagnosed with a rare temporary loss disorder that causes her to forget everything after 24 hours. Will the two work things out in spite of the difficult situation?
Bangkok Traffic Love Story
Mei Li (Celine Horwang) is a 30-something-year-old woman who is finding it difficult to find love. One day she meets Loong (Theeradej Wongpuapan), a Bangkok Transit System employee, and falls for him instantly. Determined to make Loong fall for her, she does whatever it takes to get his attention. Things change when Mei Li finds out that her neighbor likes her.
Brother of the Year
Chut (Sunny Suwanmethanont) is envious of his sister Jane (Urassaya Sperbund) since she's smarter and kinder than he is. Despite this, he has always put his sister's wellbeing first. When Chut finds out that his sister is dating, he uses it as an opportunity to step out of his sister's shadow.
Love Of Siam
Tong (Mario Maurer) and Mew (Witwisit Hiranyawongkul) have been best friends for years. However, as they grow older they start to grow apart. When Tong means June (Laila Boonyasak), a woman who looks like his lost sister, he tries to convince her to pretend as his sister to help make his depressed father happy. Will Tong be able to hide this secret from his father?
What are your fave romantic Thai movies to watch? Tell us below!