We know the drill by now: round things for new year is good luck, and this goes double for the Lunar year as we celebrate the entrance of the Year of the Tiger.
But fruits and coins and polka dots can scoot over to accommodate other stuff, right? Especially if each and every one of them happens to be great food. So here are just 8 of them to enjoy for Chinese New Year!
Pizza
Call it cultural exchange if you will, but Italy's (arguably) main export is perfectly at home for Chinese New Year. We could recommend our favorite pizza to you, but we'd probably be debating that 'til the cows come home.
Donuts
We don't know about you, but traditional Boston Kreme at Dunkin' is still our go-to donut, especially as we welcome the Year of the Tiger. We're sure you have your own preferences, but it's hard to beat this one for value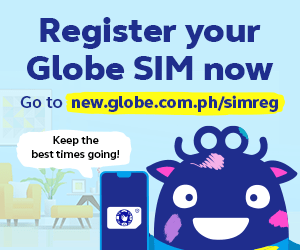 Dim sum
Not only are most types of dim sum naturally round in shape, but they're also always inside a round bamboo steamer! You'll never run out of places to find good dim sum, but for our money, and because we just want to remind people of this, it's hard to go wrong with Causeway, as they normally discount their dim sum at certain times of the day.
8 Reasons The Chinese Zodiac Is Superior (And Insane) Compared To Western Astrology
8 Reasons The Chinese Zodiac Is Superior (And Insane) Compared To Western Astrology
Tim Henares | Jan 28, 2017
 Prawn Balls
Prawn balls are a delight and one of the most expensive items in any Chinese restaurant. But if you happen to go to Kowloon House along West Avenue, you'd be surprised to discover that the exact same dish goes for a fourth of the regular price in other restaurants. It's a steal!
 Ham
Got to have some protein here, and a round mound of ham is just what the doctor ordered. Sweet, soft, and absolutely goes with cheese, it makes us want to include Queso De Bola here if it didn't sound so much like we're revisiting Christmas all over again.
Takoyaki
It may be Japanese, but there's something about great Takoyaki that just hits the spot — and feels lucky all the same. If you're willing to splurge a bit, we hear wonderful things about Botejyu's take on this dish!
A Cake
Specifically, a round one. Party to celebrate the occasion, right? And in keeping with the festivities, Goldilocks actually has a new Chinese New Year cake that you can try out for yourself in two variants — mocha and marble. Both are absolutely divine, and go perfectly with…
Tikoy
Well, it's hard to go wrong with something traditionally round and definitely on offer during the season, right? The Tikoy is especially great because not only is it a tasty snack, but it's also something that secretly goes great when deep-fried and wrapped in bacon.
Try it yourself! And you're welcome.
Which of these foods will you serve this Chinese New Year? Tell us below!