Ever feel like you're in a state of stagnation lately? Like you want to move and make 2022 your "best year yet" but at the same time, you aren't in the proper headspace for it? Don't worry, you're not alone. These strangers on the internet know exactly how that feels — their "Pagod na ako" tweets are a little too relatable. Judging by the hundreds of thousands of likes they got, it looks like there are more people out there who share the same inner turmoils as you.
The possibilities are endless
me, age 22 (hopeful): anything can happen!

me now (horrified): anything can happen

— trash jones (@jzux) January 19, 2022
Oh to be an innocent 22-year-old unencumbered by the demands of adult life.
Bothered
Bothered. Unmoisturized. Anxious. Not In My Lane. Unfocused. Decaying

— Justin Stewart (@thecrobe) January 5, 2022
Don't worry, it's just a phase. I think.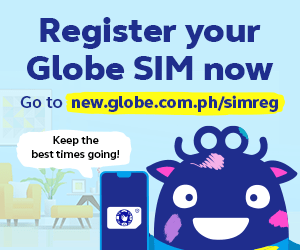 Not feeling these pop songs at all
im ngl i havent felt fly like a g6 lately

— ✮Kev✮ (@ihyykev) January 26, 2022
Can't remember the last time I felt fly like a G6, TBH.
Feel like a plastic bag drifting thru the wind

— Emily ‍♂️ (@travvypattyy_) January 27, 2022
What's good, Katy Perry?
yeah then the next song was like "i got depression and ik it"

— ✮Kev✮ (@ihyykev) January 26, 2022
Misheard lyrics that sound so *accurate.*
Gapang every day!
no long term plans just trying to survive everyday

— 丂卄卂丨 (@kojieshain) January 20, 2022
Taking life one day at a time so I don't end up sobbing the whole day.
How the email somehow always finds me
"I hope this email finds you well."

Me: pic.twitter.com/qW4a25x25k

— Mugwump Jones (@MugwumpJones) January 19, 2022
I'm in this picture and I don't like it.
'I Hope This Email Doesn't Find You': Perfectly Relatable Tweets for Every *Pagod* Employee Ever
'I Hope This Email Doesn't Find You': Perfectly Relatable Tweets for Every *Pagod* Employee Ever
Kyzia Maramara | Jun 28, 2021
The late replies we've been doing lately
sorry I didn't text you back for a month. darkness took me. and I strayed out of thought and time. stars wheeled overhead, and every day was as long as the life age of the earth. but I'm good now. how are you?

— J.R.R. Jokin (@joshcarlosjosh) November 17, 2021
Sometimes we fall into that vortex.
I'm sorry I didn't respond to your text, I've been losing my mind, let's catch up soon

— e taylor (@erinisaway) January 26, 2022
Check on your friends, folks.
Eez what it eez
i dont know how many "it is what it is" i have left in me man

— omeo (@ihyomeo) January 24, 2022
When your boss tells you this isn't your best work: "It is what it is."
Tired AF
I have never tested positive for any variant but I have felt fatigued for the past 1,000 days.

— Solange Castro (@solange_here) January 11, 2022
You ghost-tweeted this.
ok but has anyone else been feeling extra lazy lately and finding difficulty in remembering things and having a really hard time focusing on things it's like my brain is slowly giving up on me

— january (@warysanchhh) January 11, 2022
*Raises hand*
Taking a toll on people
i feel insane that everyone (including me) is trying to further their careers while a virus that has unknown long term effects rages on wtf are we even doing

— i can be your long lost pal (@PallaviGunalan) January 10, 2022
Testing positive for COVID one minute and applying for a new job the next.
Relate much? Remember folks, it's okay to be pagod and anti-social for a few days until you can put yourself back together. Nothing is normal about the days we're living in and we've all got different ways of coping with it. But ultimately, you're the only person who can stop yourself from spiraling further so help yourself. Take breaks if you must and live your life day by day. Pretty soon we'll be the unbothered, moisturized, calm, and focused individuals we were before.
Here's Why You Should Stop Feeling Guilty for Taking Breaks at Work
Here's Why You Should Stop Feeling Guilty for Taking Breaks at Work
Ina Louise Manto | Jul 13, 2020
Check us out on Facebook, Instagram, Twitter, and YouTube, and be the first to know about the latest news and coolest trends!