8 Best Things You Missed If You Didn't Go To SDCC 2015
Jul 14, 2015 &nbsp • &nbsp Koko Campiglio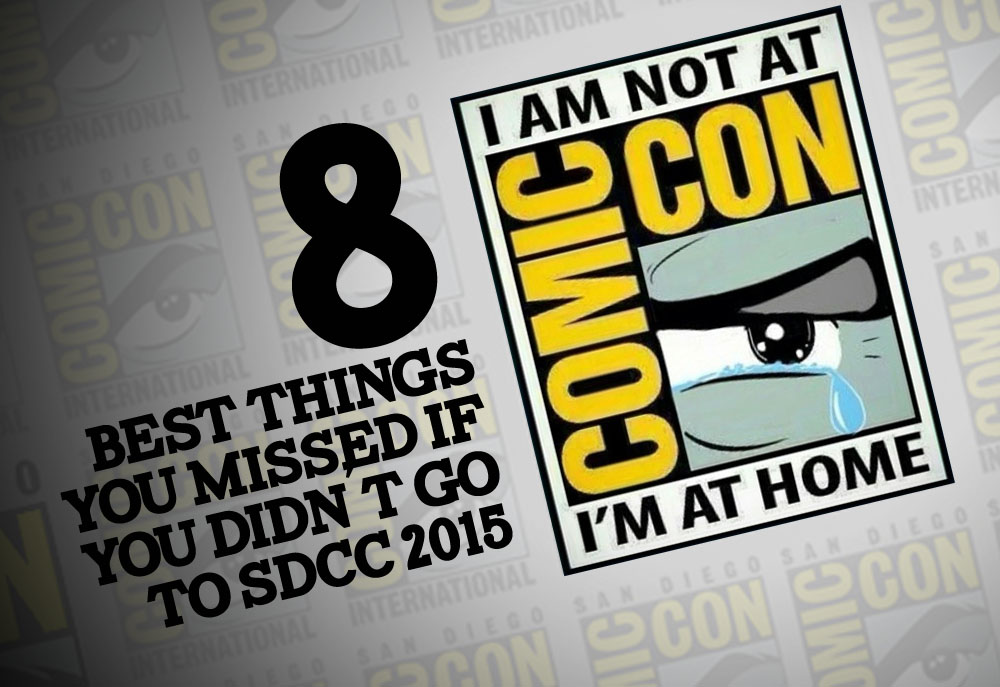 Every year, there is a day bigger than Christmas, your birthday, weekends, and any day with no work combined. Especially if you're a geek (or a pop culture addict).

The San Diego Comic Con has been going on since 1970, but the recent surge of geek love has increased it's popularity, as well as its attendance, drastically. On Facebook and Twitter, you see a lot of posts relating how sad they are with not being able to go to SDCC or complaining about their friends who were able to go. With each year, SDCC gets bigger and better, primarily because a majority of studios decide to release their upcoming shows and movies. And because said upcoming shows and movies are usually amazing.

Here's a list of the 8 best things that happened in SDCC 2015. Please know that this was a hard list to trim down.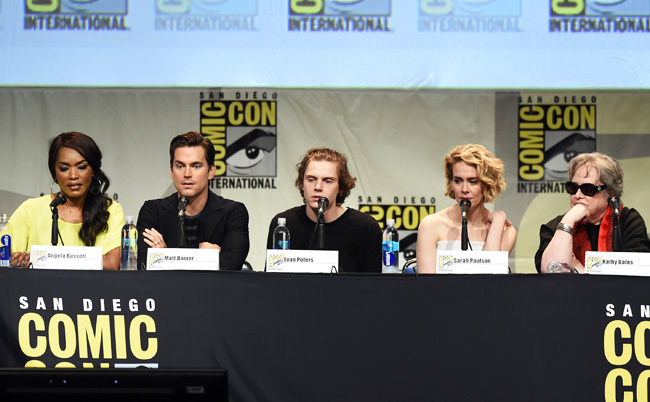 Making horror sexy and bubblegum poppy with each season
Ryan Murphy has a new replacement for Glee! Scream Queens will be a new series that hopefully has murder and dismemberment as much as Glee had medleys (which in a way, is a form of dismemberment). Also, finally, a new American Horror Story called Hotel. All the usual suspects will be there again, with the exception of Jessica Lange (maybe they can get Caitlin Jenner?). Ryan Murphy confirmed that Lady Gaga will be in the show but will not be singing. She will be the epitome of evil in the show, so at least that's pretty much grounded in realism.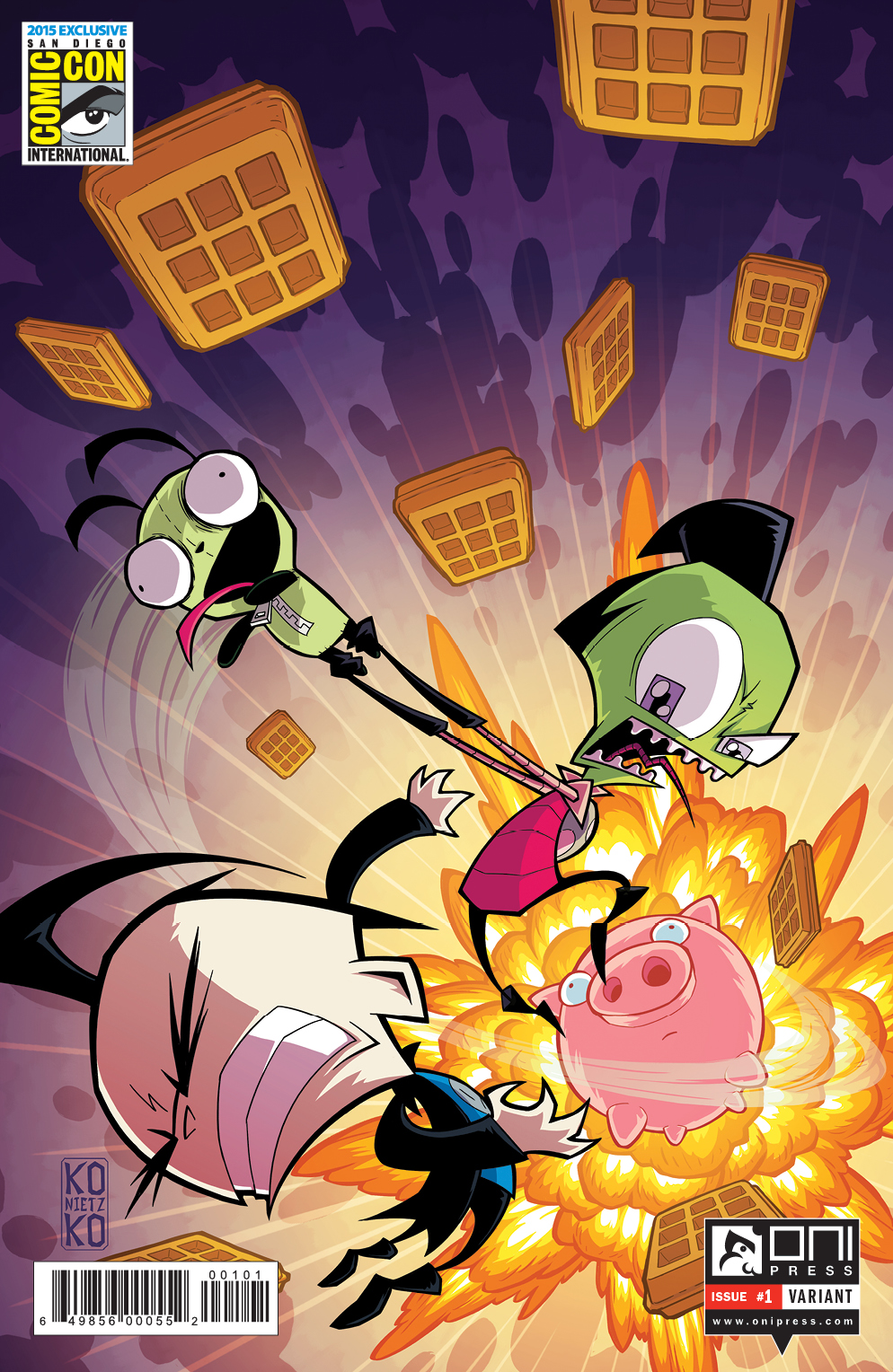 ZIM IS BACK!
After a nine year hiatus, Invader Zim is back with a new comic book under Oni Press (the same company that made Scott Pilgrim). Hopefully we'll finally learn the answers to the shows greatest mysteries, like why does Gir keep putting bacon in the soap, and why there is a room with a moose? The SDCC variant cover was made by Corey Konietzko (yes, the same one that made Avatar), because he was part of the staff of Invader Zim when it was on TV.

So many fandoms in one pic
During the Fox panel, Chris Hardwick (from the Nerdist) took a super selfie with Stan Lee and cast members of the four Fox Marvel Movies (Wolverine, Gambit, Deadpool and X-Men). If that's not amazing, I don't know what is.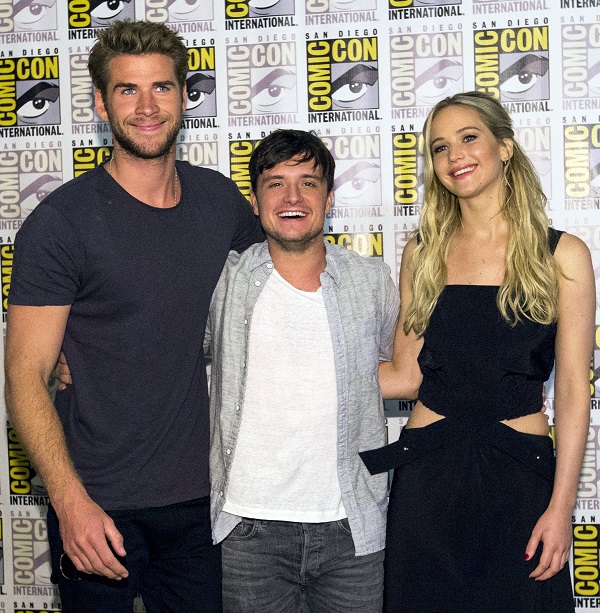 I didn't know that Josh Hutcherson was that short
In the final installment to the movie series that started an archery craze (that is hopefully sustained, as I would pity all those business that sprang up to cater to such a niche market), Jennifer Lawrence will be wielding her bow one last time. All her fans are very sad about it, as expected, becoming the second biggest trending topic about the SDCC, next to the Batman VS Superman trailer.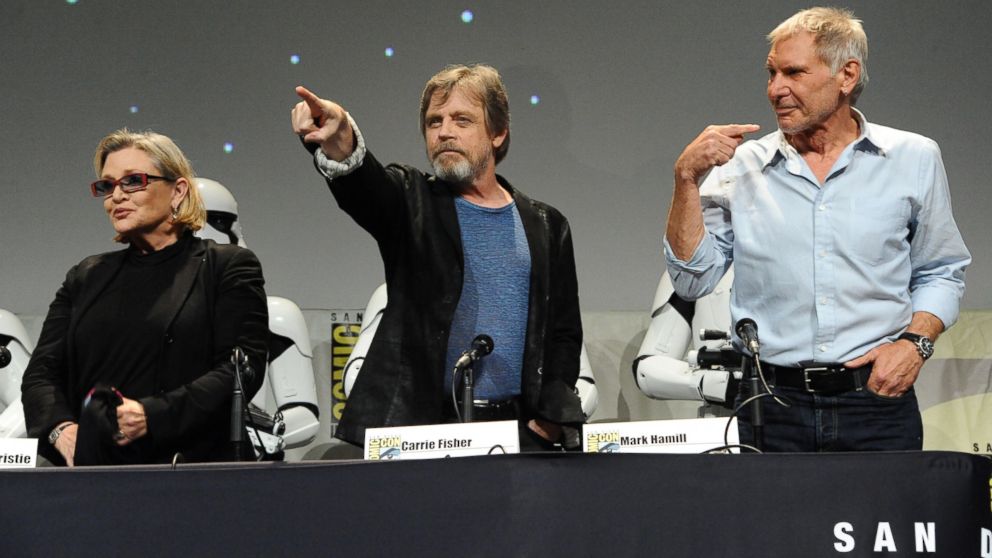 I'd kill to be the one that Mark Hamill was pointing at, even if he was telling me to get off his lawn
I don't think I need to state any reasons as to why this panel was awesome. The words "Star Wars" makes everything automatically awesome. Something like, "Holy Star Wars! Did you see the Star Wars panel? I Star Wars-ing Star Wars-ed my Star Wars". It was that awesome.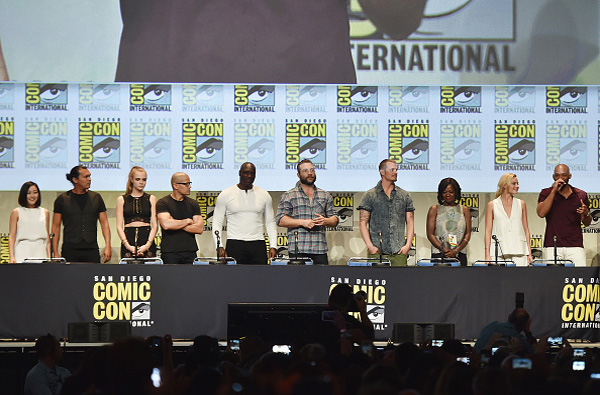 Still no Jared Leto.
Another upcoming DC movie will feature an ensemble cast of ragtag misfist super villains forced to save te world. The movie is turning out to be incredibly buzzworthy, based on the often shared and reported photos of Margot Robbie as the Super-Villain-Maniac-Pixie-Nightmare/Dream Girl Harley Quinn to Jared Leto as the new Joker. As soon as it was shown during the panel, the trailer was leaked and posted several times but the production team of SS decided to just release the trailer online, much to joy of several fans.

DC's Trinity.
Everyone has been talking about this movie since it was jokingly used as an easter egg in Will Smith's I am Legend. As the sequel to the destruction porn flick Man of Steel, the eagerly anticipated movie will feature the difference in opinion between two of the most popular superheroes of all time. Cautiously optimistic and restraining excitement, the movie is a jump-off point for the Justice League movie, as it will feature Wonder Woman and Aquaman as well.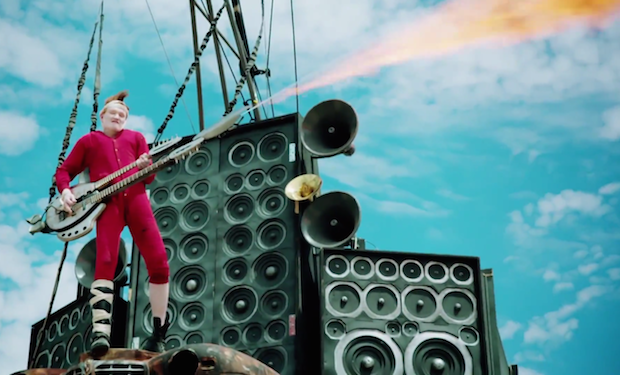 Probably his best opener ever.
Conan O'Brien is well-known for loving mockery to geekdom, from his Clueless Gamer to lots of referencial humor in his monologues. Conan and TBS plotted Conan COn to hijack SDCC, according to them. And boy, did they do it in style. Conan, along with Andy and his show's band, showed up as the flaming guitar guy from the movie "Mad Max". Talk about making an entrance.
Did you get all the geeky goodness you wanted to from SDCC 2015? Share your joy, violent outbursts, and met or unmet expectations with us in the comments!