"Live or die, make your choice." — Jigsaw is back to hand out ultimatums to his victims. Netflix is coming in with the cult classic horror franchise Saw just in time for Halloween.
Saw franchise
Saw follows the fictional serial killer John Kramer, also known as "Jigsaw", who tests his victims' will to live before killing them. He does this by torturing them in physical and psychological "tests" and "games", and if his victims survive, he deems them "rehabilitated." Despite receiving mostly mixed to negative reviews, the Saw franchise remains one of the highest-grossing horror film franchises of all time.
Saw movies coming to Netflix
Check out these Saw movies coming to Netflix soon:
Saw (2004) — Would you kill to live? That's what two men have to ask themselves when they're abducted by a serial killer and paired up in a deadly situation.
Saw II (2005) — When Jigsaw kidnaps eight strangers and locks them in a house, Detective Eric Matthews must find the victims before the killer's bloody plan is done.
Saw III (2006) — Clinging to life, psychopathic killer Jigsaw orders his new protégé, Amanda, to kidnap a doctor in this third installment of the horror series.
Saw IV (2007) — Jigsaw may be dead, but when an autopsy unearths a tape in his stomach, the police learn that his evil legacy has just begun.
Saw V (2008) — When Hoffman learns that his secret connection to Jigsaw will be exposed, he embarks on a hunt to eradicate everything that links him to the killer.
We haven't seen two other movies — Saw VI and Saw 3D (also known as Saw: The Final Chapter — on Netflix yet, but we're keeping an eye out!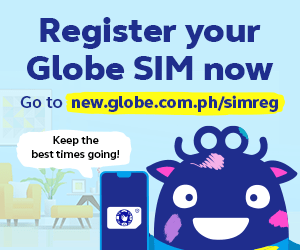 Release date


These Saw movies will be available on Netflix PH starting 1 October 2022 — just in time for the month of Halloween!
Saw movies already on Netflix
While waiting for the earlier movies in the franchise, you can already catch the newer films on Netflix:
Jigsaw (2017) — A string of murders around town shocks investigators when all the evidence points to a serial killer who's been dead for years. Watch here.
Spiral: From the Book of Saw (2021) — A maverick detective and his new partner investigate a set of grisly murders that recalls the Jigsaw Killer's handiwork and hits all too close to home. Watch here.
Future plans for the franchise
Last month, the franchise announced that a tenth film is currently in the works. So far, there are sparse details about the new installment. We only know that Kevin Greutert (Saw VI, Saw 3D) and Josh Stolberg (Sorority Row, Piranha 3D) will be helming the project as director and scriptwriter, and the release date is set on October 23, 2023.
Follow us on Facebook, Twitter, Instagram, Tiktok, and Youtube for the l8est entertaining, useful, and informative lists!