President Ferdinand "Bongbong" Marcos Jr. just signed Executive Order No. 3 allowing the voluntary wearing of face masks outdoors. After two years of the pandemic, it looks like we're one step closer to the pre-pandemic normal. Here's what you need to know.
Face masks are now voluntary outdoors
Last September 12, Press Secretary Trixie Cruz-Angeles announced that wearing face masks outdoors is now voluntary.  EO No. 3 allows Pinoys to remove their masks but "reiterates the continued implementation of minimum public health standards." Cruz-Angeles says the Department of Health will update the minimum public health standards guidelines to follow EO No. 3.
But this voluntary ditching of face masks is only to be done outdoors AND in non-crowded places. So let's say you're attending a concert in an open-air venue, you still have to wear your mask since that's a crowded event. EO No. 3 doesn't apply to those who are immunocompromised, senior citizens, or haven't had their complete vaccine dosages.
Face masks are still required indoors
However, we have a long way to go before masks become voluntary indoors. Masks should still be worn "in indoor, private or public establishments, including in public transportation by land, air or sea, and in outdoor settings where physical distancing cannot be maintained."
This means you still have to wear your masks in the office, at the mall, at the bank, and inside public transportation. After all, COVID is still a threat, even though the number of cases has significantly dipped.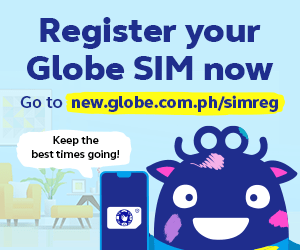 Why implement EO No. 3?
As much as we want to go back to a completely mask-less era, we still can't deny that going outdoors without a mask is risky. But Cruz-Angeles said that the President is confident with EO No. 3.
"He had imposed a condition and one of that is the establishment of the wall of immunity since we are 6% away from that then it's time. So we're doing this in stages, in phases so that we can have feedback on whether or not these new policies are working and how to make them more efficient," she said.
She also adds that if things look good, this policy might extend to the voluntary wearing of masks indoors this year too.
But should you follow this?
It's up to everyone's discretion now. Some aren't comfortable with removing their masks at all outdoors while some find it difficult to walk outdoors with a mask on. We know all too well how much of a challenge it is masking up in a humid country such as the Philippines. So by all means, remove your masks outdoors if you feel it's safe. Thankfully, EO No. 3 doesn't dismiss other public health and safety measures. It says that other minimum public health standards to prevent COVID are still implemented.
Check us out on Facebook, Instagram, Twitter, TikTok and YouTube, to be the first to know about the latest news and coolest trends!